It seems that large pro and myself have a ton in common. we like to dig records, dollar bins are a must, and he's a Nikehead as well. Although I won't be wearing gloves to dig. I keep it dirty.
"What's In My Bag" (Large Professor)
"... and then there's this uckin' guy."
still trying to figure out where he copped an extension cord that long.
WEPPIN' JAWSEY!!!!! (2 for one shots)
watch how even his boy catches a bad one.
...and some new news on Nicole "cuntflakes" Polizzi.
SEASIDE HEIGHTS, N.J. --
"Jersey Bore" star Nicole Polizzi has been sentenced to two days of community service consisting of working with animals, and a $500 fine on Wednesday after pleading guilty in a Seaside Heights, New Jersey, courtroom to disturbing the quiet enjoyment of the beach.
The "Jersey Shore" star appeared serious in the courtroom on Wednesday afternoon, as she offered an apology to the Seaside Heights "cops," as she called them, who arrested her in July on disorderly conduct charges of being a public nuisance and annoying others on the beach.
"I'm very embarrassed," Snooki told the judge, who condemned the behavior that lead to her July arrest.
"You seem to be acting like a Lindsay Lohan wannabe," the judge told Snooki who was flanked in the courtroom by her legal team.
While fans of "Jersey Shore" have seen Snooki party plenty of times, the beach incident that saw her getting arrested, was something the reality startlet said was "not like me."
"I've never been in this situation before," she added, pun probably not intended.
The judge asked Snooki if her behavior during the incident was part of her MTV show, something she denied.
"It was not scripted, sir," she said.
The disorderly conduct charge was dropped, but as a result of her guilty plea to disturbing the quiet enjoyment of the beach, Snooki will also have to pay a $500 fine.
Before she was sentenced, the star's lawyer claimed Snooki had a "long history" of public service and recently raised money for endangered and threatened animals.
The judge gave Snooki credit for one day of community service already performed, meaning she has one day left to serve.
The_Vinylcologist-The_Empire_Plan-2010-***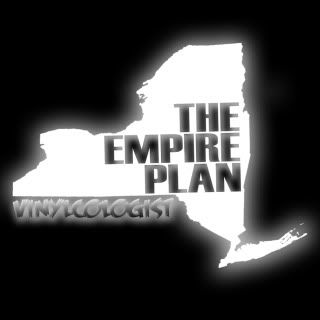 ---Black Friday---
2010