GM-The_GM_EP-2011-GCE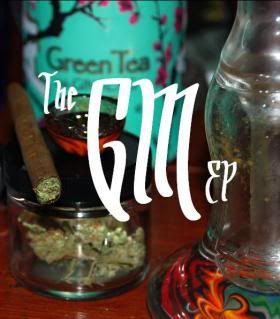 Here is the latest project from my homie
GM
. It dropped on
11.11.11
and I wanted to give it some shine as well. I was gonna post it earlier, but when 10 other blogs have it, what would be the sense? I'd rather wait and put it up as to re-promote it. I get to things as I can, and I usually put everyone before me, but I haven't been doing that as of late because I've been busy with a ton of stuff. People know how to grind and don't need me to babysit. If you have heard it, then thank you, If you haven't, then take the time. It is totally worth the real estate in your Ipod. I supplied the cuts and production for a few of the songs on there as well.
This is one of GM's best projects to date.
This cover is exclusive to
Dusty But Digital
only.
Here's the breakdown:
1-
GM
-Bars (prod. by Feeray)
2-
GM
-Summertime (prod. by Po-Safe)
3-
GM
-For The Love (prod. by EDot Spencer)
4-
GM
-Licking A BAttery (prod. by Dr. Khil)
5-
GM
-Drew Bledsoe (prod. by PJ Katz)
6-
GM
-Jimmer ft. Juicemega (prod. by Melvin Junko)
7-
GM
-No Sucker Shit (prod. by Raw Threat) (cuts by The Vinylcologist)
8-
GM
-I Ain't Shit (prod by Junko)
9-
GM
-Rule #4 feat. Nick Nice and Melvin Junko (prod. by The Vinylcologist)
10-
GM
-Stop Sleepin' (prod. by The Vinylcologist)
11-
GM
-Sail Away feat. B. Cole and Arlene Marie (prod. by Melvin Junko)
Download "
The GM EP
"
Check out his video's on his Youtube Channel:
GCE518
The_Opposition_(Shaz_Illyork_and_Spit_Gemz)-Rules_Of_Engagement-2011-UC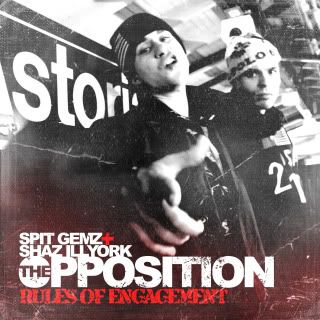 New project from
Shaz Ill
and
Spit Gemz
. They have slowly been releasing tracks from this and I've included one exclusive to this site on this version. If you like real underground hip hop with that early 90's feel don't hesitate to grab this. Be on the lookout for other stuff coming soon. These two are friends and fam of The Lo-Lifes and Outdoorsmen.
Download "
Rules of Engagement
"
Here's a dope video from the release.
The Opposition - Rambo Knife - 2011
thats enough for now. see u in a few.