Hello all.
Your favorite
blunt
commented commentator is back with the antidote for all the fakeness around us. First off. Gaymerican Idol. These people really need to stop, they are dreambreakers that have too many issues among themselves. Ryan Seacrust needs to lay off the tanning visits. His skin is beginning to look too much like a bag of Jack Link's Jerky. Not too mention he's homo as fuck. From under what rock did he crawl??? ...and how does this cocksucker have his own star on the Hollywood walk of fame???? Can anyone tell me... I don't even think that
Joe Pesci
has his own. What a jip. Maybe if we all prayed together, Joe Pesci will kill the seacruster and strip him of that star. What the fuck gives.
DUKE Of EARL.
J.J. Reddick this past week just broke the all time record for points with a college when he scored 2,557, trumping Dawkins record of one basket less. He also holds the highest free throw percentage in NCAA history...with 93.7%. Anyway, you fools don't give a hot otter's ass about the numbers. You just want March madness to come so you can piss all your dough away and have an excuse to kill a whole case in an afternoon. Are we about to see the next Larry Bird?
Dick Vitale
claims Reddick is the player of the year. Obviously he don't know me, and who the REAL player of the year is. WATCH. Dun. No fakes heeere Nelly.
END TO END BURNERS
...(TRANE)
finally
Finally, Marc Ecko, the king of culture gear....
came around to putting together something that I would actually buy. The way his clothing is now, as opposed to 4-6 years ago is very basic. I remember djing at G-Spot Clothing (r.i.p.), and getting paid in clothes not feddi. Caught an official limited ed.
Playboy
/Ecko leather...it is still mint. Almost everytime I got the chance Iwould pick something Ecko, or Triple 5, and this seems weird but, Enhale. That was clothing line that had a crisp idea, but no budget for marketing. Yeah, they happened to get on the Shady Aftermath bandwagon and it just didn't work out for them. I still have some of my Enhale clothing and will keep it hostage and rock it to a show like 6 years from now.
!!!!!HATE HOP??????
SWEEN is currently in the studio working his long awaited follow-up to
Face Punch Music
. Guests will include Pumkinhead, El Gant, LoDeck, S.M.O.G., and many other artists from the Cap D.I. In tru 518 fashion the production will be done mostly by Jack of all Trades and yours truly, ... and maybe with a few
from Sgt. Katz. Other projects that have been discussed are an EP with Smog and Sween, a Mic Mangla soulo and of course, the next on the list to come out...JacknVinyl. Jim and myself over our own beats (so you know they will be classics) with many, many, many, many special guests. Entitled Randomonieum...ask around jerkwad...they will be out before the end of the year.
We Eat Fish, Tossed salads and make rap ballads...
"Awwwwww....don't fuck with
Ghost
you'll feel sorry." The new album is seriously entertaining as well as golden, reppin' the Wu thoroughly as usual. Since being with Def Jam I think he has changed....as an artist and as an emcee. ...but for the better. Help support anb go to his webpage to download fresh wallpapers and AIM icons. Now that I think of it, his tracklistings ain't all outta wack anymore. That's a plus, considering that his bulletproof album had me guessing what was what for weeks. Although his vintage stuff is like crack, he seems to be more about following concepts now as he writes his joints. Either way he kills it. Always.
KILOS
(on album)
THE AMAZIN'
(not on album) cause I got it like that.
O'Doyle loses. The Vinylcologist RULES!
Dead End Streets

---(Dec. 1st 1933 - Jan. 6th 2006)---
Lou Rawls
recently passed and Capitol Records just released an Anthology containing some classics produced by David Axelrod. Get on it buddy if you're not. Retrosoul at it's finest.
Down Here On The Ground
- (taken from anthology)
...kick back and blaze one down for Lou, willya?
HORSESHIT!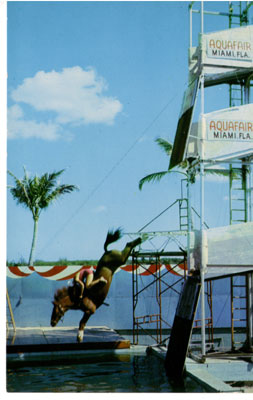 Watch this horse go bananas when it slips of the stage. I almost choked on my dutch watching this I laughed so hard.
Horsey Fall
(video)
...until next time, you fuckin' sallys.
-PEACE.