The_Vinylcologist-WCDB_(5-27-11)-2011-UC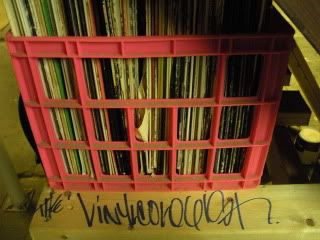 Here's the show I did Friday night.
DOWNLOAD IT
and play it for your friends.
First 2 hours are as usual....Capital District's best in underground hip-hop.
Second 2 hours are exclusives mixed with the occasional upstate jam.
I promise i'll get back to the extreme blog posting shortly. We haven't had much great weather, so I'm taking advantage of the good days we do get.
You know how it goes....it's Upstate NY.
It could snow tomorrow.
Coming Soon:
The_Vinylcologist-Refried_Redneck_Remixes-2011-UC
All industry gems with Vinyl's production beneath.
The_Vinylcologist-Sick Hick Cookbook.
A series of some of Vinyl's favorite ish to cook up in the kitchen.
Recipes for ghetto gourmet dishes and drink mixes.
This will only be found on this blog.
New Ed O.G album is fire. Grab it and support on of the legends of the game.
Rocketman?
Till next time ya'll.