DJ_Premier-Malcolm_Mclaren_Tribute_Mix-Bootleg-2010-FTD_INT
Malcolm Robert Andrew McLaren
(22 January 1946–8 April 2010)
was an
English
performer,
impresario
, self-publicist, and
manager
of the
Sex Pistols
and the
New York Dolls
.
As a solo artist, McLaren had an innovative career which helped introduce
hip hop
to the
United Kingdom
.
Mean Joe Preme hooked this up on the 1year anniversary of his death.
Release Notes:
DJ Premier Live From Headqcourterz Radio Show
Malcolm McLaren Tribute Mix
April 9 2010
01-Malcolm McLaren-It Was A New York Phenomenon
02-Sex Pistols-Anarchy In The UK
03-Malcolm McLaren-Zulu Nation Party Interview
04-World Famous Supreme Team-World Famous Supreme Team Show
on WHBI #1
05-World Famous Supreme Team-Buffalo Gals
06-World Famous Supreme Team-World Famous Supreme Team Show
on WHBI #2
07-World Famous Supreme Team-World's Famous
08-World Famous Supreme Team-Do Ya Like Scratchin'?
(Feat Malcolm McLaren)
09-Malcolm McLaren-Let It Flow (Do Ya Like Scratchin'?)
(Feat KRS-One)
10-Malcolm McLaren-Seeing Bow Wow Wow Show (Live)
11-Bow Wow Wow-I Want Candy
Malcolm McLaren-42nd Street
12-World Famous Supreme Team-She's Looking Like A Hobo
13-Art Of Noise-Beat Box (Original Version)
14-Art Of Noise-Close (To The Edit)
15-Malcolm McLaren-El San Juanera
16-Yes-Owner Of A Lonely Heart
17-Yes-Leave It
18-Art Of Noise-Moments In Love
19-World Famous Supreme Team-Hey DJ
20-Malcolm McLaren-Shout Out (Feat Burn One & Forrest Gump)
DOWNLOAD
...and yet even more
Primo
that I know you don't have.

Louis-Jordan-Ain't_Nobody_Here_But_Us_Chickens_(DJ_Premier_Remix)-CDS-2011-UC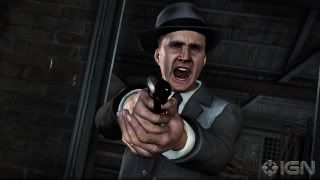 Here's a new joint off the
L.A. Noire Remix Soundtrack
. Be on the look for that.
Shit probably already leaked.
I just haven't even looked yet.
DOWNLOAD THE REMIX
DJ_Premier-Live_From_HQ_(5-13-11)-2011-UC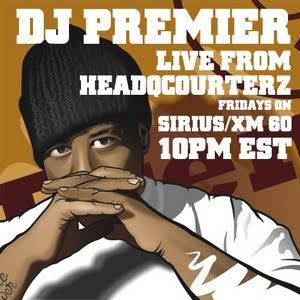 The latest SAT RADIO show from the man who despite all the shit he has been involved with, continues to strive and stay humble. Exclusives galore feat.
Lord Sear
and
Statik Selektah,
NYG's
and more shit from
Year Round Records
. One of the greatest DJs and producers to ever touch a beat machine.
DOWNLOAD
DJ Premier ... Kickin' shit like a true warrior.