J-Zones new book
Root for The Villian
drops soon. Get your copy and support one of the greatest underground hip hop contributors of all time.
Grab it
here
.
Has-Lo-Light_Years_Remix_(prod_by_J-Zone)-CDS-2011-UC

Even though J-Zone hung up the mic, he still produces for a fee. You never know what kind of beat you're going to catch with this guy. The shit he samples is all over the place. Shouts out to Zone too for being a fellow upstate SUNY Alum. Those were the years.
Download "
light years
remix
"

Mick_Boogie-My_Adidas_(Run_DMC_Tribute)-2011-UC
1) Intro: 6th Sense
2) Rapper Big Pooh & Skillz: Run's House (produced by Mick Boogie & nVMe)
3) Interlude: Rapper Big Pooh
4) Tanya Morgan, 6th Sense & Nitty Scott, MC: Down With The King (produced by 6th Sense)
5) DJ Jazzy Jeff f/ Senor Kaos: Peter Piper (produced by DJ Jazzy Jeff)
6) Interlude: DJ Jazzy Jeff
7) Kidz In The Hall: Sucker MC's (produced by Double 0)
8] GLC: Rock Box (produced by Makeshift)
9] Interlude: GLC
10) Bun B, The Kid Daytona, & Chip Tha Ripper: It's Like That (produced by Amtrac)
11) Money Making Jam Boys: Beats To The Rhyme (produced by nVMe)
12) Interlude: Sugar Tongue Slim (MMJB)
13) Bonus Track – Travis Porter: My Adidas (produced by Greg Street and FKI)
This CD is just fucking ridiculous. Best rap tribute I've heard in 10 years.
Great job Mick.
DOWNLOAD "
My Adidas
"
Ludacris-121_Gigawatts_(Back To The First Time)-2011-UC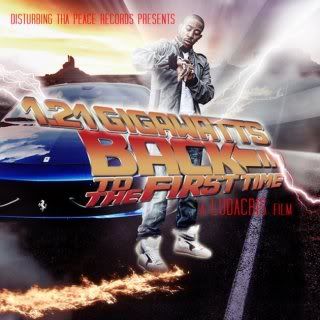 New Luda mixtape. Two covers for this release.
Take your pick. I think the first one is better, but he isn't rocking those B2F2 OG Nikes.
1.

Intro (Produced by Tone Mason)

2.

Save It For Another Day (Produced by M 16)

3.

Rich & Flexin' ft. Waka Flocka (Produced by FKi)

4.

Muthafucka Can U Buy That (Produced by Drugs)

5.

History Lesson (Interlude)

6.

Bada Boom (Produced by Wonder)

7.

Say It To My Face ft. Meek Mill (Produced by Juicy J)

8.

I Aint The One ft. 2 Chainz (Produced by Fat Boi)

9.

Shake and Fries ft. Gucci Mane (Produced by Fat Boi)

10.

Do Sumthin Strange ft. Rick Ross (Produced by Drumma Boy)

11.

I'm On Fire ft. Big K.R.I.T. (Produced by Mike Will)

12.

What U Smoking On ft. Wiz Khalifa (Produced by Big K.R.I.T.)
DOWNLOAD "
121 Gigawats
"
M.O.P.-Sparta-CDS-2011-UC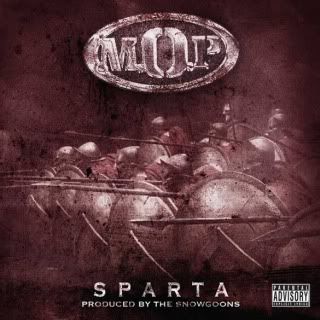 The most recent MOP single. this shit is dope, but I'd love to hear production from both Zane and Danze as well. You know Premier has to have at least one joint on there.
Download "
Sparta
"
Peace. Enjoy the freebies.