GM_and_Junko-Spanish_Fly-CDS-2011-UC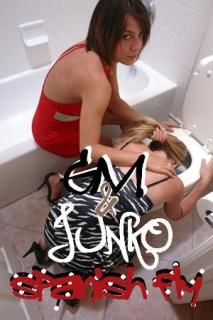 This was recorded almost a year ago and all of us forgot about it. I was going to release a 2011 year in review mixtape and never got around to it. One reason was because everyone and their mother did a year end list/release, another was that there was too many releases to keep track of. Eventually I will drop something similar to
Wonderful Wino Radio
with unreleased tracks, beats, and remixes. I'm not sweating it now because I have a few other projects in the works. This track will most likely be released on
GCE Vol. 2
which will be coming shortly.
You go ahead and be sure to keep up. 2012 is gonna be epic.
Download "
spanish fly
"
Melvin_Junko-Hardcore-CDS-2012-UC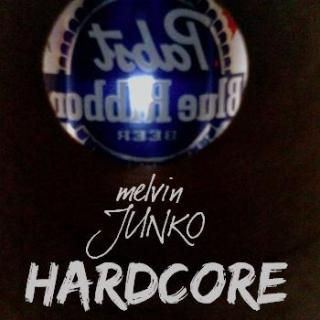 The latest release from one of my friends and favorite producer/emcees. I think he changed his name up for this release, but it will always be Junko for me. Dope track, very heartfelt. This kid shouldn't be slept on, he has a ton of talent and thrives off of making classic material. Wake up people. I will always consider him one of us because he continues to contribute to the Cap region.
Download "
hardcore
"
The_Vinylcologist-Booshwah-CDS-2011-UC_INT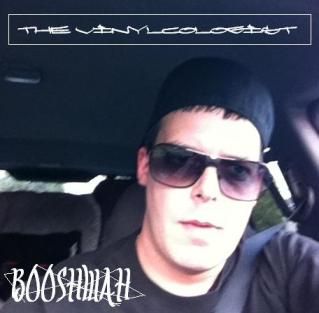 The premastered leak of this has been circulating around town for weeks, I figured I'd release it since everyone keeps telling me to. Taken from "Show and A" produced by Showbiz
Download "
booshwah
"
JB-Black_Man_White_Guy_feat._Dephyant-CDS-2012-UC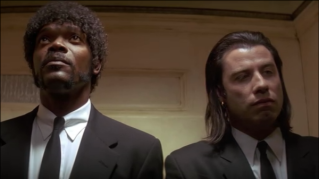 Be on the hunt for more new stuff in the near future from
JB aka Dirty Moses and Raw Threat
. They've been in collab mode for the past few months. This track features
Dephyant
from
Ironbar Collective
. I will be posting more from them as I get it. Gorilla Tao and Dephyant will also be the only featured artists on the new project Sev and myself have put together.
Download "
black man, white guy
"
and speaking of that....
Sev_Statik_and_The_Vinylcologist-Sinderblock-Coverart-2012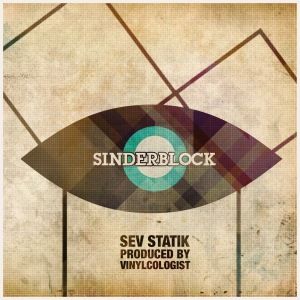 As you already know or may have heard I've linked with one of the building blocks of 518 hip hop for a new EP. Sev on verses and yours truly on the cuts and production. Sev and myself go back to the early days of Cap City underground hip hop when he was with a group called
Master Plan
.
PJ Katz
was working with him on a few things and he introduced the two of us. We never really linked on anything, and crossed paths numerous times but continued to remain friends. Since then he's continued to stay on his grind releasing a string of great albums including, Stu Dent, Slow Burn, Back 2 Dust, Shotgun, and Sondial, just to name a few. I flipped a few remixes and songs in the past for Sev and they came together well. It was only a matter of time before the inevitable happened. Hence, this record. We wanted to put together a solid piece of classic material without all the hoopla and immaturity. We have a wonderful scene here that draws people from all walks of life to check us out and I've had various conversations during the sessions with Sev on how to help expand and build it more. That's what we've all been doing from the beginning, isn't it? We have all grown up, lived here and learned lessons from different situations and people we've come across over the years. Time is limited for some of us with lives and families outside of this music, but we make the time and still all strive to enhance our overall product. I'm speaking for everyone that I know in the 518 that is on the same page. The title and cover to
Sinderblock
is meant to symbolize a bond and link between artist, producer and talent. You can't just learn talent you have to be born with it. Obviously, you can't build an entire building with just one block, but that is where it always starts. The artwork was done by
Michael Manasseh
. The album is complete and set to drop
3.6.12
There will be also 2 videos coming soon. One of those videos will be the first release off the project called "right and exact". It will be available via various websites and blogs. This album will also be released on
Itunes
.
Here's an early remix I did for Sev's PCM edition of Slow Burn. The lyrics were ahead of their time then , and still are relevant today. This is just a preview and to remind you about how important it is to make tracks that are timeless.
Sev_Statik-Crime_of_the_Century_Remix_(prod._by_The_Vinylcologist)-CDS-2005-UC_INT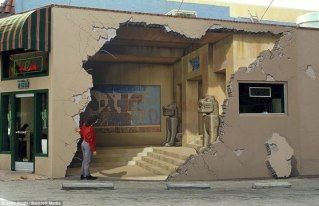 Peace and love peeps.