Agallah-Forever_Fire_(Deluxe_Edition)-EP-2012-UC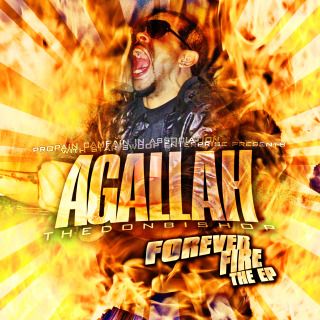 1.Winners Circle Intro (produced by jesse james )
2.Living In My Past 1.0 (produced by Agallah)
3.New York Ryder Music Part 2 (produced by Agallah)
4.Gotta Get It (produced by Agallah)
5.Rhyme a Few Bars (produced by Agallah)
6.On My Mind (produced by Agallah)
7.Last Nite Changed It All (produced by Agallah)
8.So Official featuring Murdoc and Young Hope (produced by Agallah)
9.Mercenaries of War featuring Young Hope (produced by Agallah)
10.Devil In A Black Dress (produced by Agallah)
11.Smoke Away (produced by Agallah)
12.Top 5 (produced by Agallah)
13.Respectful (produced by Agallah)
14.The Dons Theme (produced by Agallah)
15.Falcone is Big Time (produced by Agallah)
16.Lock n Load (produced by Agallah)
17.Love For Sale (produced by Agallah)
18.Put Dem Rillos Up (Final)(produced by Agallah)
19.Westside Love (produced by Agallah)
20.On Top Again feat Caviar Dreams (produced by Agallah)
21.Smokin On Dyckman's Finest feat Murdah Baby(produced by Agallah)
22.O.G Mindframe feat Un Kasa & Young Hope (produced by Agallah)
23.Lookin Out The Wwindow New Mix Feat Pop Off
24.Cheatin On Life feat. Big Leto , computa (produced by Agallah)
25.The Royal Swoop feat Young Hope , Umkasa, Big OX (produced by Cuzzo Sozay & Agallah)
26.God Bless Em All – Brian James & Pop –Off (produced by Agallah)
27.Swoopy (Main) (produced by Agallah)
28.Drummer Some (produced by Agallah)
29.Set It Off (produced by Agallah)
30.Brad Piff (produced by Agallah)
Download "
fire
"
DJ_Brace-Synesthia_Preview-2012-UC
DJ Brace, who's known for his work with BBAS has dropped this new full length release. Synesthasia is the second album from Brace's Electric Nosehair Orchestra Project.
Part of the concept for Nostomania was the idea that sound can pull up long neglected memories. Synesthasia is something like a crossed wire in the brain where one sense connects with another;
a color might have a certain smell, or maybe you can taste a sound.
Synesthasia available through
iTUNES
FAT BEATS
BANDCAMP
and
NOSTOMANIARECORDS.com


Mayer_Hawthorne-Direct_to_Disc-2011-UC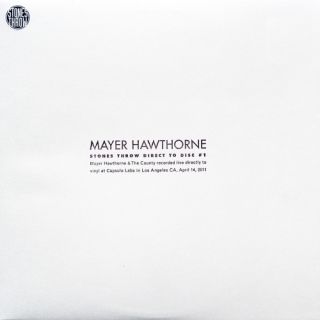 For Press and Promotional Use Only
Here's something cool for you who love the sound of vinyl. This was recorded early in 2011 with his band The County direct to a vinyl press. The sound quality is good for a live recording. It's nice to hear them knock out something on the fly. Any fan of Hawthorne's would be pleased to have this in their collection.
Tracklist:
01 – Make Her Mine (Live)
02 – Maybe So Maybe No (Live)
03 – Gangsta Luv (Live)
04 – I Need You (Live)
05 – I Wish It Would Rain (Live)
06 – No Strings (Live)
07 – Green Eyed Love (Live)
08 – Just Ain't Gonna Work Out (Live)
09 – The Ills (Live)
10 – Time Will Reveal (Live)
Download "
direct to disc
"
Gangrene-Vodka_and_Ayahuasca-(Promo)-2012-UC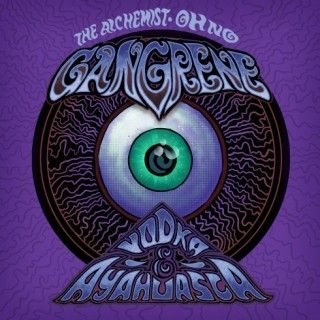 only a stream... I'll post the link when I get it.
Gangrene - "Vodka & Ayahuasca" by DeconRecords
The Gangrene Posse from Decon on Vimeo.
We all done here. See ya on the b-side.