Necro_and_Kool_G._Rap-The_Godfathers-2012-PLR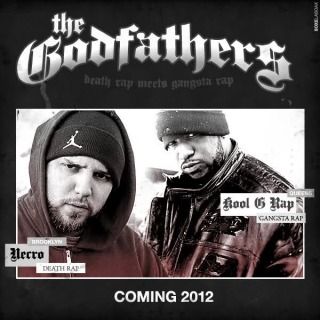 Dont' get excited ya big dummy. I would never post something that would make real heads lose money. #ComonMan I haven't really been into the whole "death rap/violencecore" stuff as of late. Although, this album could possibly convert me back to a born again piece of shit, that would stomp on your Jordan's and slap that Mai Tai outta your Drakecake hands.
Check out the interview
with Kool G. Rap
Common-Stay_Schemin_Remix_(Drake_Diss)-CDS-2012-UC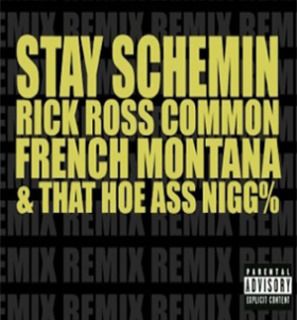 I know I'm a tad late on these, but what the hell. I had to give my take on these 2 cool releases. Common had to air out Drake on this. I really don't follow Rozay too much, but I guess this was the track everyone was buzzin about. I'm not sure why Common played the other parts and didn't just jack the beat and body the whole thing. To be honest, I'm so out of the loop with MMG that I have no idea why these 2 are even beefing in the first place. Really, who the fuck cares. This is a no contest situation. If I were Common, i wouldn't have even responded, but I knew someone was just waiting to get on Drake and that preschool flow of his.
Download "
the remix
"

Jay-Z-Glory_feat._B.I.C.-CDS-2012-UC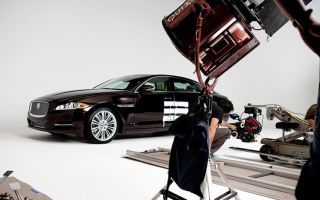 This is the song inspired by the birth of Hov's daughter, Blue Ivy Carter. It is said to feature the baby, but the weird thing is... baby's don't start making noise like that until after a few days or even weeks sometimes. Maybe baby Blue pulled a C and C Music Factory flip. Ironic that the name is Blue considering that S. Carter dropped 3 albums called the blue print. Some dope lines in this jam and a nice dedication to his wife and 1st born. Nice job Jigga...and I know most of you know he will be trying again with that one. If Beyonce was my wife I wouldn't mind trying a few more times too. S. Jr. is the only one that could inherit the throan.
Download "
glory
"
Gitup a git git gitdown...