Jay-Z-Blue-2012-UC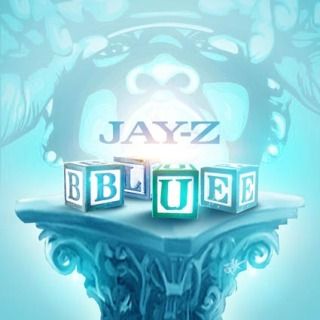 This mixtape just hit the scene yesterday... A good collection of anything Hova has dropped as of recent. A few songs from the throne on here, but a few newer ones and freestyles as well. A great listen for anyone who is a fan of Carter.
1. Glory Ft.B.I.C
2. Tower Heist
3. I Do Ft.Andre 3000 & Young Jeezy
4. Talk That Talk Ft.Rihanna & Rick Ross
5. No Church In The Wild Ft.Kanye West,Rick Ross,Meek Mill & Frank Ocean
6. Niggas In Paris (Remix) Ft.Kanye West & TI
7. Mr.Nice Watch Ft.J.Cole
8. Boongie Drop Ft.Lenny Kravitz
9. Illest Motherfucker Alive
10. 713
11. Dj Self Freestyle
12. Gotta Have It
13. Made In America Ft.Frank Ocean
14. Why I Love You Ft. Mr.Hudson
15. Lift Off Ft.Beyonce
16. Criminology
Download
"blue"
Mick_Boogie_X_Soulclap-The_Blue_Throne-2011-UC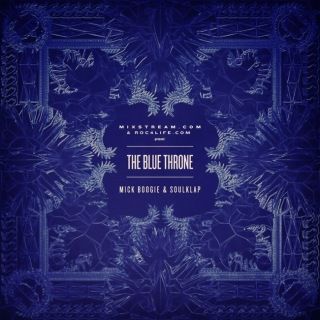 ...and Mick Boogie as usual remixed it. Real dope.
01 Two Words From The Ruler
02 Takeover From Hell
03 Can't Tell H.O.V.A. Nothin'
04 Jigga And Those Flashing Lights
05 Hovito Is Amazing
06 The Heart Says You Will
07 U Don't Know My Nightmares
08 Never Change Why I Love You
09 Devil Makes The Song Cry
10 All I Need Is Wonder
Download
"blue throne"
...and while we're on the topic of blue. Here are a few more "blue" releases I had in the stash. Remember folks...I put these out there for listening purposes. Not so all you producers can get lazy and start raping the entire release. Most of these have been taken by producers that actually matter, so try not to be that guy that isn't doing anything original. As Paula Deen would say, everything is good in moderation.
For Promotional Use Only.
Pete_Rock-Diggin_On_Blue-1999-UC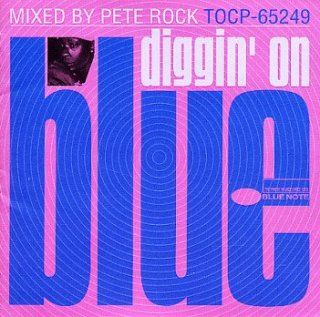 This one is a classic but rather rare mixtape by Pete Rock that I've been revisiting a bit again lately. For some odd reason this fantastic mix was strictly limited to a Japan release where it was available on cassette and CD via EMI's Toshiba label in 1999. Now be warned that this is not your average hip-hop mixtape and is certainly not for everyone. The project is sort of Pete Rock's way of paying tribute to the jazz legends whose music he grew up on and would inspire him to become one of the best hip-hop producers the world has ever seen. As the title suggests the 16 tracks picked by Pete for this mix all comes from the Blue Note catalouge, one of the most succesful and famous jazz labels there ever was. These artists and songs have inspired hip-hop artists for decades, and many of them have been used in sample form to create new timeless classics by groups like A Tribe Called Quest, Gang Starr, D.I.T.C. and of course Pete Rock himself.
Between this and Madlib's
"Shades Of Blue"
(2003) these type of releases are one of the best ways for a hip-hop head to break into the incredible music known as jazz. The two genres shares alot of common ground and not at all exclusively through the sampling of old jazz records. I often say that the guys who rocked the jazz scene back in those days, would be the same guys doing hip-hop if they were born in this day and age. Matter of fact, I wouldn't be suprised if someone like Dilla actually was John Coltrane reincarnated. So even if you don't listen to jazz, at least take some time out to check out Pete Rock on the wheels of steel. Who knows, maybe you'll dig this shit alot more than you would expect?
In
cluded in the actual CD package were a few rare pics from the '99 recording session and an interview with Pete Rock about his fascination with these artists and their music, the Blue Note catalouge and his motives behind putting this mix together. You can check out all that
right here @ Discogs
.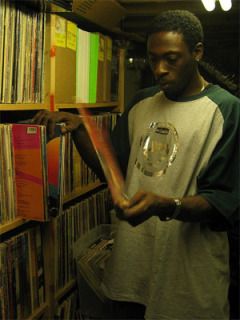 01. Gene Harris & The Three Sounds - "Sittin' Duck"
02. Ronnie Foster - "Summer Song"
03. Stanley Turrentine - "Little Green Apples"
04. Reuben Wilson - "We're In Love"
05. Herbie Hancock - "Ollliqulli Valley"
06. Bobby Hutcherson - "Shirl"
07. Gene Harris - "I Remember Summer"
08. Lee Morgan - "In What Direction Are You Headed?"
09. The Three Sounds - "Repeat After Me"
10. Jack McDuff - "Hunk O'Funk"
11. Lou Donaldson - "Summertime"
12. Ronnie Foster - "Mystic Brew"
13. Grant Green - "I Dont' Want Nobody"
14. Lonnie Smith - "Turning Point"
15. Bobby Hutcherson - "Wrong Or Right"
16. Bobbi Humphrey - "Smiling Faces Sometimes"
Download
"Pete's"
Lord_Finesse-Diggin_On_Blue-1999-UC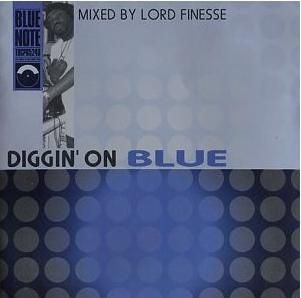 01. Night Whistler – Donald Byrd
02. Wind Parade – Donald Byrd
03. Tidal Wave – Ronnie Laws
04. Mystic Brew – Ronnie Foster
05. Oblighetto – Jack McDuff
06. Chicago Damn – Bobbi Humphrey
07. Prelude – Gene Harris
08. Peace of Mind – Lord Finesse
09. We've Only Just Begun – Grant Green
10. Back on the Track – Jimmy McGriff
11. San Francisco Lights – Bobbi Humphrey
12. Monkin Around – Blue Mitchell
13. My Little Girl – Bobbi Humphrey
14. Living Inside Your Love – Earl Klugh
15. Mundo de Maravillas – Lord Finesse
16. Montara – Bobby Hutcherson
17. Procession – Bobby Hutcherson
18. Just a Love Child – Lord Finesse
19. Maybe Tomorrow – Grant Green
20. Soul Symphony – The Three Sounds
21. Now – Bobby Hutcherson
22. At the Source – Lord Finesse
23. Feel Like Makin' Love – Marlena Shaw
24. You're Welcome Stop on By – Lou Donaldson
25. Sittin Duck – Gene Harris & The Three Sounds
26. Repeat After Me – Lord Finesse
27. Sugar Hill – Gene Harris & The Three Sounds
28. Get out of My Life Woman – Lord Finesse
29. Hot Rod – Reuben Wilson
30. We're in Love – Lord Finesse
31. Think Twice – Donald Byrd
32. Dominoes – Donald Byrd
33. Spinning Wheel – Dr. Lonnie Smith
34. Everything I Play Is Funk – Lou Donaldson
35. Pot Belly – Lou Donaldson
36. Tennessee Waltz – Lou Donaldson
37. It's Your Thing – Lou Donaldson
38. Ode to Billie Joe – Lou Donaldson
39. Change – Donald Byrd
40. Who's Makin Love – Lou Donaldson
41. Absolutions – Lee Morgan
42. Soul Symphony – The Three Sounds
43. Down Here on the Ground – Grant Green
44. Raise (3 D Lifestyles) – Greg Osby
Download
"Finesse's"
Biz_Markie-Diggin_On_Blue-1999-UC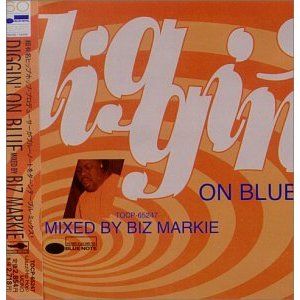 1. Prelude -Gene Harris
2. Lansana's Priestess -Donald Byrd
3. Blue Mode -Reuben Wilson
4. Pot Belly -Lou Donaldson
5. Night Flight - NA
6. Ease Back -Grant Green
7. Smiling Faces Sometimes -Bobbi Humphrey
8. Little Green Apples -Monk Higgins
9. Woman of the Ghetto -Marlena Shaw
10. Three Is the Magic Number -Bob Dorough
11. Brother Soul -Lou Donaldson
12. You & Music -Donald Byrd
13. Sookie Sookie -Grant Green
14. My Little Girl -Bobbi Humphrey
15. Holy Thursday -David Axelrod
16. Sidewinder -Lee Morgan
17. One Cylinder -Lou Donaldson
18. Repeat After Me - NA
19. Banbara - NA
20. Whole Lotta Love -Ike & Tina Turner
21. Sitting Duck - NA
22. Inside You -Eddie Henderson
23. Wind Parade -Donald Byrd
24. Harlem River Drive -Bobbi Humphrey
25. Ain't It Funky Now -Grant Green
26. Everyman's Your Brother -The Fourth Way
27. Ronnie's Bonnie -Reuben Wilson
Download
"Biz's"
Peace out and salute to all our troops checkin' the site abroad and on their way home.
All of us here want to thank you for your service.