Skillz-2011_Rap_Up-CDS-2011-UC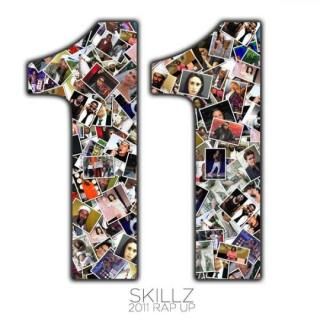 Skillz
drops his annual rap of of all that was in the past year. I was going to just embed it, but fuck it, it's all over the net by now.
Download
"2011 rap up"
Raekwon-Unexpected_Victory-2011-UC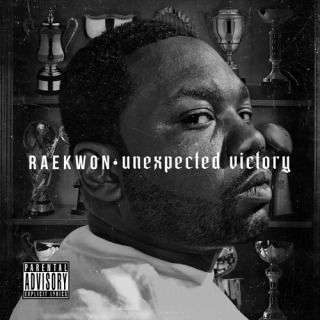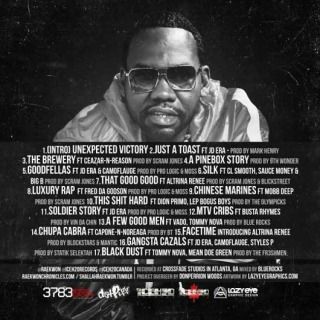 Raekwon get's the jump on everyone else with a New Year's mixtape entitled
Unexpected Victory
. The 17-track includes guest appearances from Mobb Deep, Busta Rhymes, and Vado, along with production by 9th Wonder, Statik Selektah, and The Olympicks.
The tape proceeds Raekwon's next LP,
Only Built 4 Cuban Linx… Pt. III
, which he plans to release sometime this year via his imprint Ice H2O. He has also revealed intentions to team with his
Wu-Tang Clan
collaborators in celebration of their 20th anniversary.
Unexpected Victory Tracklist:
01. (Intro) Unexpected Victory
02. Just A Toast (feat. JD Era)
03. The Brewery (feat. Ceazer-N-Reason)
04. A Pinebox Story
05. Goodfellas (feat. JD Era & Camoflauge)
06. Silk (feat. CL Smooth, Sauce Money & Big B)
07. That Good Good (feat. Altrina Renee)
08. Luxury Rap (feat. Fred The Godson)
09. Chinese Marines (feat. Mobb Deep)
10. This Shit Hard (feat. Dion Premo & LEP Bogus Boys)
11. Soldier Story (feat. JD Era)
12. MTV Cribs (feat. Busta Rhymes)
13. A Few Good Men (feat. Vado & Tommy Nova)
14. Chupa Cabra (feat. Capone-N-Noreaga)
15. Facetime (feat. Atrina Renee)
16. Gangsta Cazals (feat. JD Era, Camoflauge & Styles P)
17. Black Dust (feat. Tommy Nova & Mean Doe Green)
Download: "
Victory
"
GM-Coke_Addition-CDS-2011-UC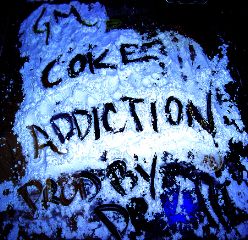 GM
drops his latest track produced by
Dr. Khil
. These two make a great team and you are sure to see more of them in the future.
C.A
. originally debuted at Beatshot Music Festival back in the summer, but now you all can enjoy the recorded studio version of the song. This is the b-side of the other new track
Big Booty Bounce
also done by Khil. If you want that, you'll have dig for it online. In true fashion of Dusty but Digital we love to push and promote b-sides. Shout to my GCE fam on many great successes and more to come in 2012.
#Salute
Download "
Coke
"


Sadat_X-The_Fake_Out-CDS-2011-UC
This was a great track that dropped in early Dec. I didnt get to put it on
ATF4
, because it dropped a week or so later. Just didn't want people to miss this attempt by
Sadat
. The Brand Nubian member has been working on collabs in recent years and this represents a great solo track by him. Enjoy it and throw it on a mix if you like.
Download "
Fa
ke Out
"
ARTIST OF THE YEAR (East Coast)
Action_Bronson-Showoff_Freestyle-2011-UC
I remember checking for this cat when he only had like 100 views on his cooking videos. He's stepped it up tremendiously over the past year with his songs and style of rap. He used to be known as the cook who raps like Ghostface... Now after linking up with hip hop legend
Dante Ross, Statik Selektah, and Alchemist
. Him and his
Smart Crew
are a staple in the NYC hip hop scene. Let's also take some time to shout out his co-defendant
Mayhem Lauren
, for encouraging him to continue with emceeing and stepping aside to let his people shine. That's the real shit that will keep great music coming out of the most unexpected places.
ARTIST OF THE YEAR (West Coast)
Blu

-Jesus_(prod. by Madlib)-2011-UC
Blu
has really impressed me this year. I always loved the earlier
Blu and Exile
stuff because it was unlike anything you had ever heard. Real chill and mellow, but also original. Even after going on his solo, Blu has managed to hold his own and continue to grow into a great artist. He put a lot of work in this year and worked with a ton a excellent producers. He will be around for a long time for sure.
Happy New Year.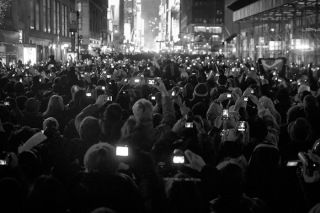 from... Times Square Jan. 1 2012