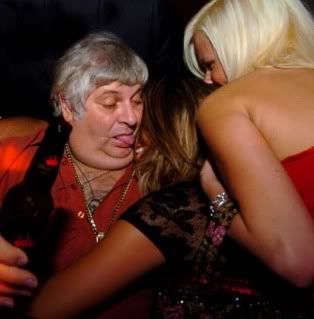 Well Christmas is over and we've probably all ate good an stuffed ourselves with plenty of cookies and great home-cooked food. I'm just glad to have 2 f%ckin' seconds to myself to write this blog post. I know you've been waiting, because I have as well. It's been one party after another and gift upon gift. i have to say a special thanks to my man Papa Nucc for hooking me up this year with a bottle of the Limited Edition Absolute Brooklyn. I have yet to bust this open, but it's only right to do it when Nucc is in the house. We knocked out a great deal of music this year and hope to do the same in 2011. 2011, geezus christ, where did the years go. Oh shit!, I know where they went. into oblivion. It's hard to believe that Nucc and myself have been working on music together for 15 years. Salute.
The_Vinylcologist-Break_It_Down_2010-JCE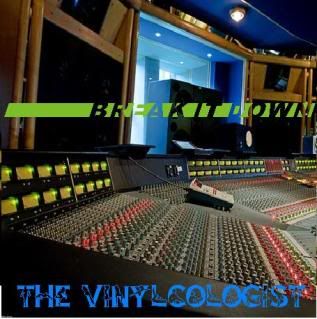 Here's the next gauntlet in the series of break discs.
Features some breaks you wouldn't think were breaks.
You know the songs. Now know the history.
DOWNLOAD Break It Down.
The_Roots_The_Christmas_Song-(Live on Late Nite)-2010-UCA
One of the illest things I saw this year.
Hands down classic.
13 AND GOOD.
HEAVY METAL PARKING LOT
is considered one of the greatest rock and roll movies of all time, although it's actually a hilarious documentary tribute to rock and roll's GREATEST FANS. Filmed in 1986 at a Maryland concert arena parking lot before a heavy metal show, HMPL is an unvarnished anthropological study of American metalheads in their mid-'80s glory.
It is the quintessential '80s magnum opus, made complete with a vast display of muscle cars, over-tight spandex, bleach-blonde frizzy and frosted perms, bare-chested dudes, mullets galore, faded denim metal chicks, and the largest collection of late '70s Camaros ever seen in one location. Virtually unknown to mainstream audiences for two decades, HMPL was a VHS bootleg favorite among musicians, movie stars and cult-video fanatics worldwide. Fuck the assholes trying to make a buck with their Ads. Stick it out I tell ya, it's only a short film and you're guaranteed to laugh. Dudes must have been doing blow to think that they looked good. Even the girls look like they bit a bullet and are nowhere near what Samantha Fox used to look like back then. Enjoy this shitty quality video.
NEW YEARS DIN DIN
Here's a pair of lobster dunks that dropped recently. I tried to get my hands on a pair of these with no luck. Super crazy limited with the butter laces. Ever since I was a kid I've always loved lobster. My parents used to take me out to dinner for it if my grades were up to par. I remember when Oceans 11 was a restaurant on Western Ave. Dag nabit, those were the days.Tonite it's beef short ribs w/ lobster tails and Barolo. For those who don't know what Barolo is, Google it, or book a vaca to Italy. You'll soon catch on.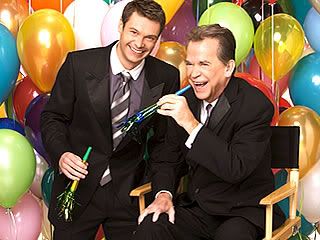 Grrrrreaaaaaaat, let's bring in another year with everyone's favorite folk art antique, Dick Clark. To be honest, I'm still trying to figure out if that's really him or a stuffed piece of taxidermy. When he isn't getting busted for payola or buying up copyrights he's dropping gems literally every year. The ball that drops is covered in crystal from Swarovski (usually) and is witnessed by over 1 Billion people each year.This year marks the end of an era. The '00's that helped build entertainment and ruin it simultaneously are forever gone. The DDT to the economy that effected us all will remain. Finally, however many scandals in sports, music, ent., etc. The industry armageddon is inevitable. Fergie smells like clam dip. On to the Dub-Digis!
THE

RHYTHM

, THE

REBEL
Inspecta deck-forget me not (vinylcologist_remix)
by
The Vinylcologist
Taken from "Refried Redneck Remixes", this full-length should be dropping on the 1st, but there's been too much shit going on to even think.
Don't ever say I didn't give it to you straight.
Mo Newness.
Big_Malk-Christmas_In_Windsor-2010-DGM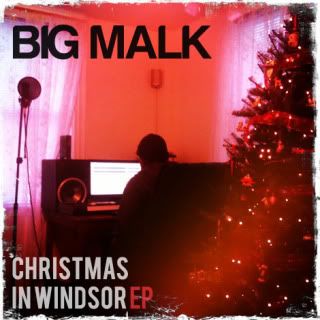 Here's that new beat disc from my man Big Malk.
All Xmas samples.
Homie never disappoints.
Get up on it or Santa Claus will pass your house next year.
Peep and Grab
.
Are you ready for 20wenty 11leven? I'm not.
Happy New Year!!!
(crazy kazoo sound here) (annoying jennifer hudson commercial here)