This game looks like it's gonna be sick. I can still remember spending hours on end playing the original on PS2 trying to beat it. Maybe if I'm lucky Santa will bring me a PS3 when he rolls through. His sleigh was recently spotted in and around the Hunt's Point area scooping up sloppy elf hookers. He will have quite the appetite so be sure to leave out some cookies for the man. He loves banana walnut oatmeal coconut chocolate chip w. sour sprinkles.
Merry Frickin' Chrissmas
.
This skit is a few years old, but if you haven't seen or heard it you'll get a kick out of this for sure. Did he say Nucc?
...and yet even more fun with the I talians.
Russian Mob on vaca. You know that shit is all inclusive. Gold like that helps take the focus away from the saggy tits and hideous tights. That chain is truck! Ayyyyyyyyy! Damn, I haven't used that word since Redhead Kingpin and the FBI were in heavy rotation.
Time Fly
Here's a look back at a brief history of hip-hop clothing.
ADIDAS (RAISING HELL)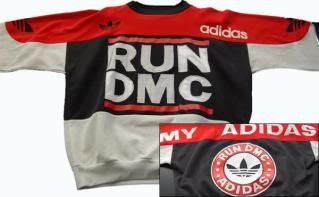 Early ass sponsorshit. Never had one of these, wish I did now though.
SKIDZ
If you had a pair of these you were cool. If you didn't, you were a bum. If you still have a pair, they better be your pajamas. Only other thing they could possibly be used for is a makeshift tablecloth.
Z.CAVARICCI
These were the nuthuggers that coined the term. Oh, or maybe it was LEE jeans. Whateva, either waaaaayy, you better not still have a pair of these. I'll fuck you up if I see you, and you'll catch another one the next time our paths cross if I catch you with a tightroll on your cuff.
CROSS COLOURS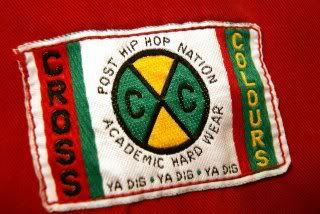 I had a few pairs of these. It actually wasn't a bad idea... use different color thread in the seams of the jeans. They were hella comfortable too. Some of the shirts were overly loud and some of the authentic ones looked like bootlegs. Must have been an idiot that started this company. Colors is spelled wrong as well. They faded and never came back. Kinda like Special Ed.
GUESS JEANS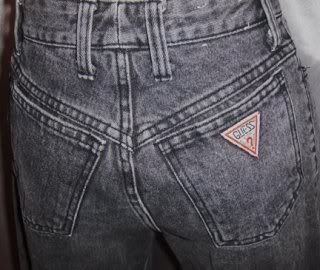 The expensive, Mercedes of jeans. They still make jeans today I think. No more triangle patch though, who knows why? Maybe because all the people that bootlegged the shirts. You remember the ones with the stripes that said 'guess jeans' across the front. Classic high school dance shit. Got me some digits tho, I can't fuckin' complain.
40 ACRES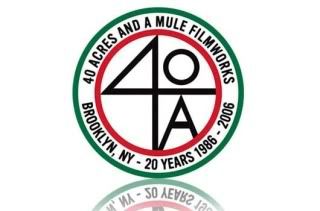 This was pro-black company that had no shortage of young white followers. They produced some gear to promote movies like 'Malcolm X' and "Crooklyn'. I know Spike Lee had something to do with this company, could care less what it was. Remember where you made your the majority of your dough Spizike'... off all the white kids wanting to be black. They call them Wiggers.
AIR JORDAN VII (BORDEAUX) OG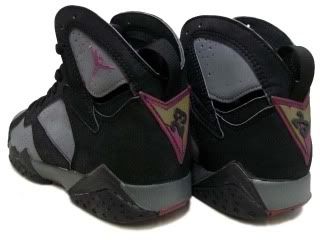 These are what set me apart from everyone else in high school. My mother treated my brother and myself to a pair each. I got these joints, and my bro copped the white jumps. I wish i never took them out of the box. They wouldn't fit me, but I'm positive I could get some serious scratch for these. Pure bargaining power right here.
KARL KANI JEANS
My freshman year in high school this is all I rocked. I had just about every different color of these embroidered tees. The favorites were orange and silver, the foil rainbow reflector joint, and the one shown in the pick. Did I forget to mention I also copped the Olympic AJ VII's. They went perfect with this tee.
SERIAL KILLER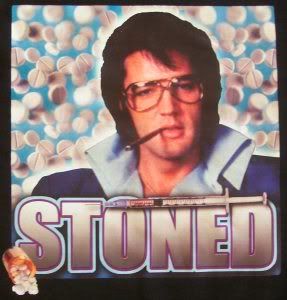 There was only 2 places that sold these tees around me. Gspot, shouts to my man AntDaG, and some random store in the mall. I don't know why some hasn't attempted this with all the new celebs. Hey, that's a good idea. Be on the lookout for the new 'PULLIN CARDS' clothing line coming soon.
KINGPIN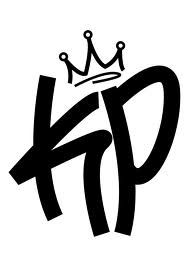 Kingpin gear came around and their logo and concepts were dope as fuck. I owned at least 3 of these tees. They are still in business making MMA gear or some shit like that. Refer to your nearest Burlington Coat Factory to see how this company went from Kingpin to clothespin.
WU WEAR
The first Wu gear I ever bought was in Staten Island right from the Wu Wear store. We had heard about the grand opening and decided to go down and check it out. I copped a few tees and my man Treez scooped up a fleece and a dope Wu hat. The total bill was like $400 or some shit. Then we drove back and hit a party that night and people were buggin when they saw the gear. We both got ass that night. Twice.
I'll see if I can find some more, and don't try to bite my ideas and reblog it fuckface.
Where Everybody Knew My Name.
LARK TAVERN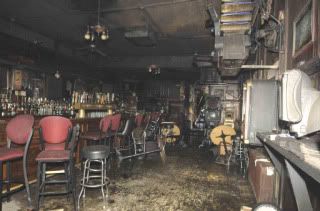 Haven't heard any word on when, or even if
Lark Tavern
will reopen. I made it to the shows that I could and enjoyed chillin with the rest of my people at Lark Tav. I can't wait to see if they hook this place up. I guess for the time being Tess and the gang have been bar tending and doing band nights at Mcguirys. Catch up with them over there and tell them Vinyl said hello. We can only hope they use some of that cash to expand the parking lot.
I gotta be out, someone just walked in.