The_Vinylcologist-The_Empire_Plan-2010-JCE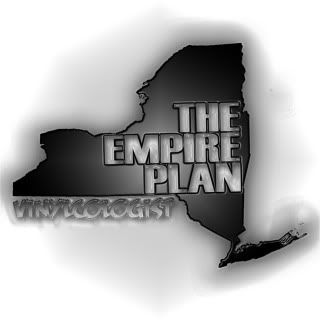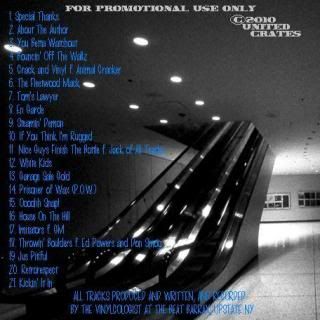 Alright, already. Here it is!
Hey,....The suspense was killing me as well. That's why I pushed the date back up. ...that, and because we can do that kind of shit over here at United Crates. I'd like to personally thank everyone who has been extra supportive and patiently waited on this project to drop. It's been a long time coming. I assure you that you will not be disappointed. Be sure to make a few extra copies of this to spread around. One for Grandma, One for Dad , and an extra one for yourself. This will get stolen out of your car. Be sure to follow United Crates on Twitter
@unitedcrates
. Please, be patient and allow some time for me to reply. Don't expect me to be hypertweeting, I have bigger fish to fry and better beats to break. If you did find us via Twitter consider yourself lucky and smarter than the average bear. Aight, you've waited long enough.
Enjoy.
DOWNLOAD THE EMPIRE PLAN
"he came, he saw, he kicked some ass!"
-some old movie, I can't remember the name
Recorded and Produced by The Vinylcologist
Mastered by P.J. Katz
Cover Design by Flux and The Vinylcologist
Animal Cracker apppears courtesy of FWORD Records
Jack Of All Trades appears courtesy of Scotch Late Nights Music
GM appears courtesy of GCE Entertainment
Ed Powers appears courtesy of Inktoxic Inc.
Don Smog appears courtesy of Tackleburied Media