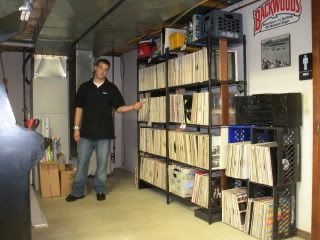 Hey wiggas and wiggets... since I haven't given you any new music in a while I figured I'd bless you with some of the new gems coming out of upstate New York. As you can see this is a picture of just some of the wax I'm sitting on, and why I can actually live up to my name. This and the recent break CDs I have been putting out. Remember, this is only one angle and 2 shelves in my vinyl lounge. The room is just as big in the other direction and that is only 1/8 of the records I am sitting on. In no way am I bragging, I just want a few of you who don't know me as well to know that
I LIVE THIS SHIT
. I've been collecting records since I was a young lad and love it to death. There's always something new to discover and I couldn't imagine being something that I'm not. I've been glued to the turntables since
'92
and don't see myself stopping anytime soon. The dream is alive and well and there will always be more great ideas and music to come. Here's just a few new joints I've been working on in the recent months.
GM-Neutrons Rush Remix feat. The Vinylcologist
(prod. By Junko)
A little tid bit about this track...it was recorded a while ago and I actually threw it out originally, but found the verse backed up on a flash drive and hooked it up. The original song featured Pleatherface and if both of our verses were on here along with GM's the song would exceed 5min. That's the only reason his verse was taken off. Trust me, I don't need to step on any toes to promote myself or earn stripes. I just liked this track and wanted to jump on it too. So don't get it twisted. I hooked up the cuts on this as well.
The Vinylcologist-Armond Joy Instrumental
(prod. by your truly)
This sample was actually used by
J-Live
for
Satisfied
off his
'All Of The Above'
LP. I found the sample and put my own spin on it. Just another dope beat that is sitting around collecting dust. A wonderful reggae break that need to be flipped again.
The Vinylcologist-Breaked Beatdown Instrumental
(guess who)
This was a one shot sample I was going to drop a freestyle over, but decided to pass on it. It just isn't my style, but it does have an old school vibe to it. Another beat I found in the pile just sitting around. Figured I'd share the shit. If this isn't
'91
esk, I don't know what is. I even left some static open at the end for you producers that are too digital and need some grit in your life.
Here's some other dope joints coming out of Upstate. These are posted in the order that they dropped starting with the newest first.
If you don't knoooow, you should know, wigga. -Wiggie
Big Malk and Jack Of All Trades-Mighty Ones-2011-DGM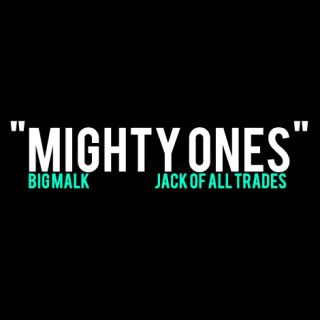 JOAT
actually gave me the scoop on this one. He said this was recorded some time ago and didn't expect this to be on the
EP
him and
Malk
plan to put out. Apparently it will consist of something like 10 or 11 tracks and be released sometime soon. For more info on releases check out Big Malk's World.
Download Mighty Ones
Melvin Junko and Dr. Khil-The Secret EP-2011-GCE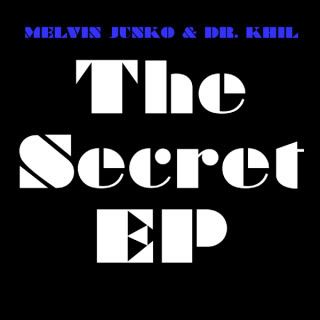 Here's a dope
EP
that
Junko
and
Khil
put together. I chopped up the cuts on
Greenery
and
Flow Zombies
. Overall a dope release and a great addition to your collection of music from Glass Ceiling Effect. Check out more from these guys at the GCE blog.
Download The Secret EP
Khil and Sime Gezus-An Obituary-EP-2010-GCE
Here's another joint from the
GCE
camp.
Dr. Khil
has been making some serious heat as of late and if you are sleeping that's your bad. One of my personal favorites was GM's
Black Hoodie Rap
. These guys continue to impress knocking out release after release. This is a nice sampling of
beats from Khil
and
verses from Sime Gezus
.
Download An Orbituary
I am confident that you will enjoy all these releases, and if you don't...then I don't know what to tell you other than, good luck trying to find a better source for free, dopeass independent music.
NEVER FAILS
Here's a bunch of things that piss me off on a day to day basis and I'm sure everyone can relate to these.
-Why is it that when you want a red light you never get one, but when you have to take a shit or you're running late, you catch every last one?
-Why is it that you can be doing nothing all day long and the minute you have something to do, someone bothers you to do something for them?
-Isn't it funny that you can be chillin' all day and no one calls, but when you get a phone call, three other people call you all at the same time.
-I hate when I'm at the grocery store or any store for that matter and finally go up to pay for my items, why does everyone go up at the same time to pay for theirs? Fuckin odd.
-How come when you are bored as fuck no one calls you to do anything, the second you make plans you get more calls than ever to do shit that you would actually enjoy?
-Why is it that when you have a girlfriend or wife more women want you than ever before?
-Why is it that the minute you put on a new pair of kicks, you somehow manage to step in the only pile of dog shit within a one mile radius.
-Why is it that when I'm out at a bar and have to piss there are ten people in line ahead of me.
-How come the one thing that I couldn't live without always manages to break, when I need it the most.
-I can't count how many times I've been sitting at a light and I see that there is no line for the drive thru, but when it finally turns green 4 cars manage to weasel their way in front of me.
Ok, that's all I can think of right now and i know you have some of your own. When I think of some more I will continue this in a later post. Always check back on the reg, even a few days back, as I will continually update my posts. Plenty of surprises to come.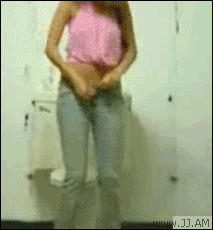 Checkyalater.