Sev_Statik_and_The_Vinylcologist-Say_Peace_Remix-CDS-2012-UC
It's been exactly one month from the time we dropped the
Sinderblock EP
. Sev and myself can't thank everyone enough for showing support and the great feedback on the record. Now I don't usually do remixes unless it is industry stuff or immediate fam, but you know how the saying goes... "I does ish right the first time, no need for a remix..." thx to Smog for that wonderful concept. In true fun I thought it would be good to do a remix and include the instrumental since you all have been so great to us. I always used to get amped when people gave out the instrumental to a remix. This has been done a while ago and has been sitting since the album was finished. I didn't want to overwhelm people with too much at once and it would also give heads a great reason to revisit the song even though I know you all have the album on repeat.
*winks to everyone who's in on it
Keep spreading the good word and post it on any site or anywhere you want.
Sev
will be opening up for
Rakim
at
Northern Lights
along with
Mirk
and a few others. I will be in the house as well chillin so say what up if you recognize me.
In the meantime enjoy this.
Download "
Say Peace Remix
"
Up_North_Trips-Tens_#17_(Honey_Dips)-2012-UNT
One week ago to the day we dropped another chapter in the UNT Tens series. #17 (Honey Dips) features 10 songs about fly persuasive females. I'm posting it here in case you don't already have it and soon it will be added to the discog. I'd like to personally thank Ego Trip Mag for giving UNT a platform to invite new people into our love for hip hop. Shout out to my fam that hold it down with me as well... Ev and Stan.
Peep the rest of the write up on Ego Trip
here
.
Download "
Honey Dips
"
The_Other_Guys-Joe_and_Insantes_Excellent_LP-2012-UC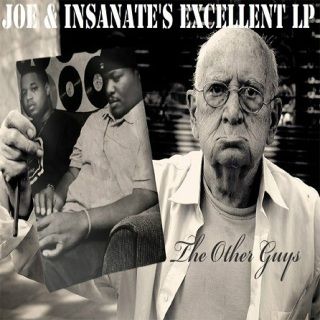 The Other Guys are a christian hip hop ghost production team based out of NY/MD/WASH. The group is made up of 2 members, Mighty Joe and Insanate and they've been making music for well known artists for a while now. Credits include Don Will of Tanya Morgan, The Bad Seed, M-dot, and EMS just to name a few. They are coming up in the NY scene and spreading on the net. Check the record, you won't be let down.
Download "
Excellent LP
'
The_Kickdrums-Follow_The_Leaders-2012-UC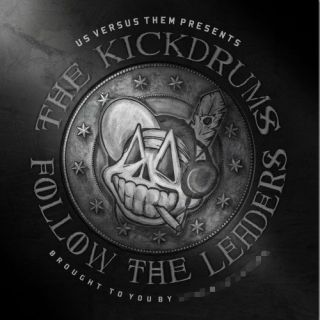 New Kickdrums mixtape. Courtesy of Obey2012.
Hella fresh. No snoozin.
Download "
Follow the Leaders
"
VA-Refined_Hype-Intelligent_Design-2012-UC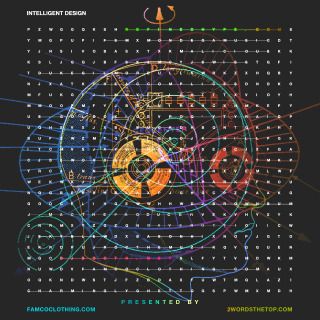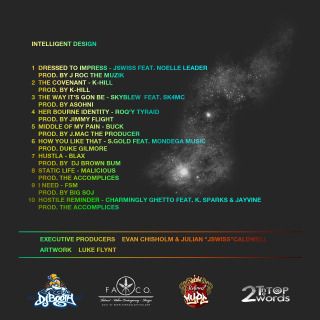 The website Refined Hype brings you this dope 10 track album. Great production on here and yes, someone else used the "I need the dollar" sample and just shortened it...as if we wouldn't notice. My favorite track on here is "her bourne identity".. it pretty much sold me on checking the whole record.
"Intelligent Design" is a collaboration between yours truly,
the mothership
,
FamCo Clothing
and
2WordstotheTop
. Featuring singles "
Her Bourne Identity
", "
Hustla
" and "
The Way Its Gon Be
", the ten track album contains rhyme work from the likes of
JSWISS, BLAX, Skyblew, Charmingly Ghetto, K. Sparks
and many more. Production comes from
The Accomplices, Jimmy Flight, DJ Bum Brown
and others.
1. Dressed to Impress -

JSWISS ft. Noelle Leader

[prod. by J Roc the Musik]
2. The Covenant -

K-Hill

[prod. by K-Hill]
3. The Way It's Gon Be -

Skyblew ft. SK4MC

[prod. by Asohni]
4.
Her Bourne Identity -
RoQ'y TyRaid

[prod. by Jimmy Flight]
5. Middle of My Pain -

Buck

[prod. by J. Mac the Producer]
6. How You Like That -

S. Gold ft. Mondega Music

[prod. by Duke Gilmore]
7. Hustla -

BLAX

[prod. by DJ Bum Brown]
8. Static Life -

Malicious

[prod. by The Accomplices]
9. I Need -

FSM

[prod. by Big Soj]
10. Hostile Reminder -

Charmingly Ghetto ft. K. Sparks & JayVine

[prod. by The Accomplices]
Download "
Intelligent Design
"
Roc_Marciano-Emeralds-CDS-2012-UC
The video dropped a few days ago, but is too blogworthy not to post it. The first single off
Roc Marci's Marcberg (Reloaded)
that came out about 5 months ago. The album is set to be released on Decon this month and will feature production from Alchemist and Roc Marc. Another new project that focuses on Marci's production;
Marci Beacoup
will feature
Evidence,
Action Bronson
, and
Guilty Simpson
and is set for release later in the year. There is speculation that Marci is part of a new group called
M.A.R.S.
based on the video and song produced by
Large Pro
feat. Action,
Cormega
, and
Saigon
. Who knows what the real deal with that is, but when I find out I'll keep you in the loop.
Download "
Emeralds
"
Clap ya Hands Now...