DJ_Total_Eclipse-The_J_Tape-2012-UC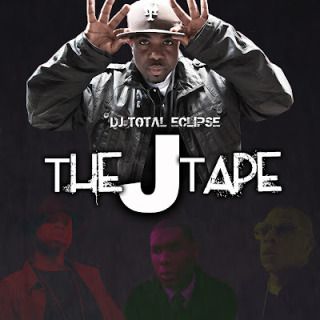 Total Eclipse
of the legendary
X-ecutioners
drop this
J Dilla
mashup mix. Mostly Dilla beats with other acapellas, breaks and some straight Jay Dee tracks. You could call it a blend CD I guess. I was chatting back and forth on Twitter for hours with him about BMX bikes and it had me laughing thinking how even back then status was based on what kind of bike you were rocking. Fun times, but even better times when I listened to this CD. Straight murdered it as usual. Not too sure what the prognosis is on the rest of The X-ecutioners, but
Rob Swift
has stayed steady releasing mixtapes and hopping on peoples projects from time to time. Some of the best DJ's to ever own a set of decks.
Download "
The J Tape
"
Shaz_Illyork-Before_It_All_Happened-2012-UC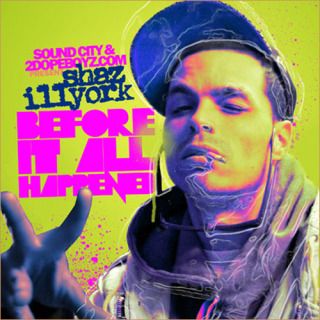 Latest Shaz Ill mixtape. You better believe it's ill, he always bodies the beats he jumps on. Catch up on his old releases and google the name. He has a good amount of free music in circulation.
Download "
BIAH
"
Apathy-Apathy_Shit_Nigga-2012-UC
Here's a fire ass
Apathy
mixtape I found. I know most of you checking this blog, love you some hard cracker rap, so i figured I'd share it. There are a ton of classic Ap freestyles on here as well as a few new joints. Honestly, I think this it's just a comp someone threw together, but it's cool enough to be called a mixtape. Apathy is one of the best white rappers on the planet. Yes, I said it.
01. Apathy & Sage Francis - Radio Freestyle - Part 1 of 3
02. Apathy & Sage Francis - Radio Freestyle - Part 2 of 3
03. Apathy & Sage Francis - Radio Freestyle - Part 3 of 3
04. Toca Tuesday Freestyle
05. Deep Cover
06. Freestyle (UCONN Pt. 1)
07. In Da Club Freestyle (UCONN Pt. 2)
08. Freestyle (UCONN Pt. 3)
09. Still D.R.E Freestyle (UCONN Pt. 4)
10. Checkmate Freestyle (UCONN Pt. 5)
11. Freestyle (UCONN Pt. 6)
12. You Look Like You Come From The 80s
13. Welcome To Assholeville Part II
14. Santogold Freestyle
15. Apathy Freestyle (Cyrus Tha Great)
16. Most Murdurous Music Freestyle
17. Love Lockdown (Rmx)
18. A Wonderful X-Mas Time (Prod. Scoop Deville)
19. Regeneration (Remix) (Feat. Nas)
20. O'Doyle Rules (Feat. Diabolic, Paradime, Joe Scudda, Rob Kelly, Ryu & Mac Lethal)
21. We're Gonna Kill You
22. The Last Thing I Need (Feat. Motive)
Download
"
Apathy
"

French_Montana-French_Revolution_2.0-2012-MTD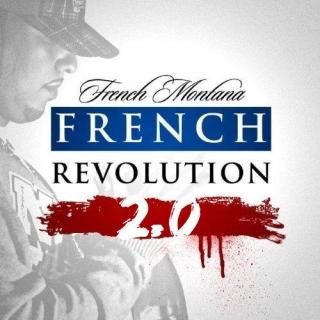 The re-release of
French Montana
's French Revolution with updated tracklisting. Posting it, not so much a fan of French, but a fan of Harry Fraud who is Montana's go to producer when he needs that headbanger. I was driving in the whip a few weeks and was actually glad to hear the upcoming underground producer on a more commercial station around here. One half of the Coke Boyz, Montana has made his presence felt in the industry and there is no turning back now.
1. Come Up Freestyle 10:50
2. Molly 2:31
3. Giants Remix 1:43
4. I'm From The Trap 2:56
5. From The Top 4:10
6. Off The Boat 3:26
7. Untouchable 3:46
8. Stay Schemin' 4:28
9. Bad Bitches 4:25
10. Lawyers Fees 4:30
11. Let It Go Remix 4:00
12. Wake Up 3:56
13. Ghetto Boys 4:21
14. I Want It 3:37
15. Promise 3:13
16. Y'all Don't Hear Me Tho 3:34
17. Porsche 911 4:42
18. New Jack City 1:39
19. Call It Dat 2:39
Download "
Revolution
"

The_Game-California_Republic_(untagged/No_DJ)-2012-UC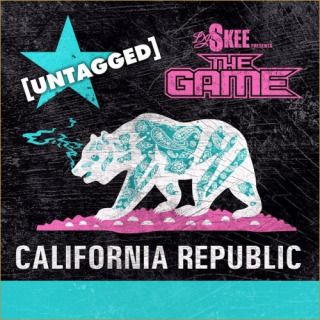 Here is the untagged version of The Game's new mixtape. This is rare ATM.
Download "
Cali Untagged
"

The_Robert_Glasper_Experiment–Live_Bootleg_Radio-2012-UC
This dropped a month ago and has been getting hella play. Thought you may want to give it some run. All live sets and some improvisation. Overall, a great listen.
Black Radio feat.Yasiin Bey (Blue Note NYC)
A Love Supreme (Blue Note NYC)
Searching feat. Pete Rock (Roy Ayers Tribute at Jazz A La Villette- Paris, France)
Stakes is High feat. Yasiin Bey & Jon Jon (Blue Note NYC)
Electric Relaxation feat. Q-Tip (Highline Ballroom NYC)
The Way You Do It/Soul Control feat. Phonte (Le Poisson NYC)
Fever feat. Q-Tip (Highline Ballroom NYC)
ALL CAPS feat. DOOM (Montreux Jazz Festival)
Kick Push feat. Lupe Fiasco (Blue Note NYC)
Fantastic feat. Yasiin Bey (Blue Note NYC)
Find A Way feat. Q-Tip (Highline Ballroom NYC)
Reminisce (featt. Bilal, Yasiin Bey (Highline Ballroom NYC)
Cypher feat. Lupe Fiasco,Yasiin Bey, Kanye West) (Blue Note NYC)
The Robert Glasper Experiment LIVE: BOOTLEG RADIO by FROLAB
Classsssic.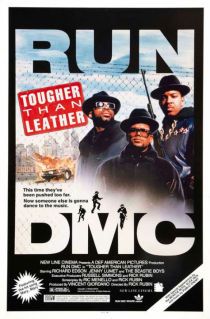 (original movie poster)
RIP JMJ
Run_DMC-Tougher_Than_Leather-FULL_MOVIE-1988-UC
Legendary hip-hop group
Run-D.M.C.
stars in this cross between a blaxploitation film and a spaghetti western. They must find and punish the evil drug lord-record company executive who murdered their friend. Along the way, they encounter racist bikers, blonde bimbos, and the Beastie Boys! Most of you youngins never even knew this existed till now, so pay homage and do some more homework.
-Your DJ friend that is always bringing it back.