The_Vinylcologist_X_Treeshurts-Dutch_Masters-2012-UC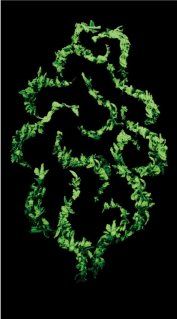 Physical copies of the official CD with artwork will be available soon with the tracks split up and maybe a few adjustments. There was just too much going on in the past few weeks with them dropping of new Treeshurts, planning the 4th 420 show, and me doing mixes for various other websites I also work with. I wanted to give it to people anyway to chill and vibe out to today even if the actual copies weren't pressed. The physicals will be linked to a package deal that will only be found at
www.treeshurts.com
when they are released. These DJ oriented packages will be limited to 100 and will not be re-released once they are cashed. This is a timeless mix of great smoking songs that includes everything from rare gems to well known anthems. Enjoy all and follow us on twitter @unitedcrates and @treeshurts Peace and Trees. Tell them Vinyl sent ya.
FULL MIXTAPE STREAM ONLY
The Vinylcologist X Treeshurts-Dutch Masters Mixtape 2012 UC/Treeshurts by The Vinylcologist
Tracks:
1. Sham and The Professor-Who's at the Door?
2. Method Man-Tical
3. Redman-How You Roll A Blunt
4. KRS One-I Can't Wake Up
5. Keith Murray-High As Hell
6. Nine-Fo'Eva Blunted
7. Alkaholiks-Mary Jane
8. Cypress Hill-Roll it Up, Light it Up, Smoke it Up
9. Supernatural-Buddahblessed It
10. The Artifacts-Lower The Boom
11. Method Man and Redman-How High Pt 2 feat. Toni Braxton
12. Nas-Purple
13. Raekwon-Weed
14. The Alchemist-Calmly Smoke feat. Evidence and Styles P.
15. Devin The Dude-Doobie Ashtray
16. The Trifecta (Curren$y, Wiz Khalifa, and Big Sean)-Dot Dot Dot
17. Smoke DZA-Marley and Me Remix feat. Devin The Dude, Curren$y and Asher Roth
18. A$AP Rocky-Get High feat. Dee Ferg
19. Danny Brown-Blunt After Blunt
20. Chris Webby-La La La