-DJ_Premier-Speaking_On_Illmatic-FATBEATS-
Today is an important day in Hip Hop music. One of the all time great albums that seems to be included in everyone's top ten list dropped 20 years ago today.
Nas'
Illmatic
took the world by storm as he teamed with the hottest underground producers an released a masterpiece. He unleashed a new style of emceeing that still to this day can not be duplicated. If I could choose one classic hip hop icon to get on one of my tracks, this would be my answer. With the release of "
The Elmatic Instrumentals
,"
DJ Premier
took some time to check out the new interpretations of some of his classic productions, as covered by Detroit band Will Sessions. After explaining the background behind the beat for "Memory Lane," he's predictably impressed with the new instrumental versions for "Represent" and "Detroit State of Mind." Maybe if we are all lucky Nas will record a mixtape version of Illmatic over these. Nahyo, we aren't getting that lucky.
Buy this
on vinyl and step you DJ game up dun.
Ras_Kass_x_Doc_Hollywood-Spit_No_Evil-2012-UC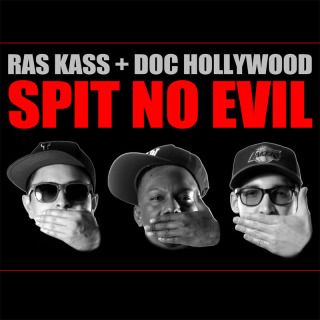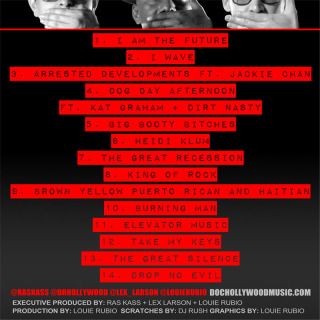 I've been waiting to hear some new
Ras Kass
and now the wait is finally over. Ras links up with

Louie Rubio and Doc Hollywood for this 14 track disc. The production is a serious threat to some of these new jack producers. They also bring in Dirt Nasty and Kat Graham for a crazy track as well as a new take on ATCQ's Electric Relaxation. You can always expect a few things with Ras Kassalino... dope verses, great delivery, and blunt content. He always has a clever way to make a joke out of something so serious. I've been a fan of his since jumpstreet and he has yet to disappoint me.
Download "
SNE
"
Mick_Boogie_X_Slum_Village-The_Dirty_Slums-2012-MB
Mick Boogie
flips up some dope Slum Vill joints on this latest release. This dropped a few weeks ago, I just haven't posted anything in a bit and just wanted you to have it if you didn't. It's a great mixtape for any Slum Village fan or collector of Mick Boogie's timelessness. I will have the new Mick Boog Beastie Boys flip on here the day it drops. Heck, it may even be before some of those other sites we won't name right now.
Download "
TDS
"
Prince_Ali-SP1200_EP-2012-UC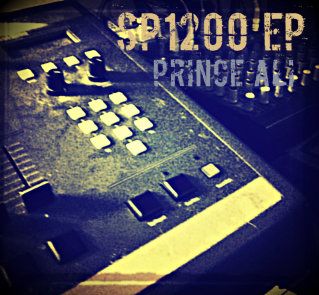 This is the most recent joint from
Prince Ali
reppin Toronto, entirely produced on the SP1200. There is a track where he shouts out Pete Rock and I'm not sure if he produced a track on here, or if Ali was just shouting him out. It doesn't really matter, because either way the song is dope. The great thing about this little project is that all of the features have similar styles. So you kinda know what you are going to get, but there is still a surprise element to it. Oddisee, Kev Brown, and Emilio Rojas are linked into a few songs and help the album ride. Listen to me, now I'm sounding like a wack Anthony Bourdain rap album review guy. Only I'm not eating Bison Tit Bruschetta and drinking Emu Flavored Flemonade.
01. Rhythmicism Blvd
02. Mystique (Feat. Oddisee)
03. The Mental
04. Melodically Vibrant
05. Illy Bop (Feat. Emilio Rojas & F.T.)
06. Rap Author (Feat. Craig G)
07. Movements (Feat. Kev Brown)
08. Grew Up
09. Poetiful Music
Download "
SP12
"
One_Be_Lo-K.I.C.K_P.U.S.H-WEB-2012-HHB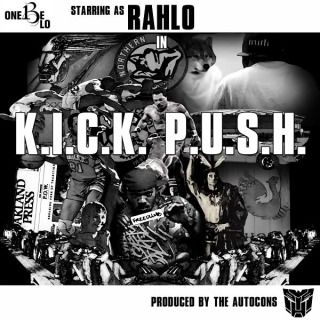 The new One Be Low cd that just popped on the net a few days ago.
01. Born And Raised In Pontiac (Intro)
02. The Assembly feat. Kodac
03. Rahlo
04. Free Dumb
05. Pinklon Thomas
06. Pontiac's Rebellion feat. Gwaii
07. Hayes Jones
08. Saturday feat. Charmaine Gibson
09. Oakland Press feat. RoSpit
10. The Blacker The Berry
11. New Yak State Of Mind feat. Irvie Marshall
12. My Flow In The Mirror
Download "
KickPush
"
If you have been wondering what I've been doing while not blogging.