The_Vinylcologist-Boondox_Breaks_8-2012-UC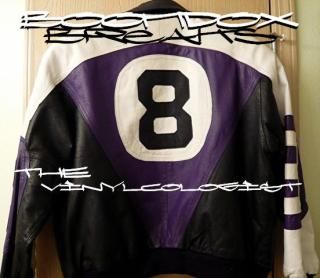 This week I realized that I haven't done one of these in a while. Basically what I do with every
Boondox Breaks
release is take a little from everywhere. Old beats, new beats, forgotten beats, obscure records, etc. Blend them all together with fresh hooks and drop them in 16 track increments over the years. Don't ask why they are always 16, they just are. I've always had love for Memorial Day weekend and what better way to spend your Saturday night. If you enjoy this shout it out on Twitter and hashtag it #bb8. Don't forget the next time you see someone in uniform...thank them for their service. They appreciate it. Salute to all our veterans, and people away from their families, protecting us while we make beats and puff el's back to back.
If you like the beats featured email me @
unitedcrates@gmail.com
and get some unheard exclusives. serious inquires only yo.
The_Vinylcologist - Boondox Breaks 8
RIPPER........: SWISH (change, please)
LABEL.........: United Crates / CNC
ENCODER.......: Lame 3.97 V2
BITRATE.......: VBRkbps
MODE..........: Joint-Stereo
DATE.RiPPED...: May-26-2012
DATE.RELEASED.: 000-00-0000
RELEASE.SiZE..: 38,4 MB
TRACKS........: 16
SOURCE........: CDDA
01 Opium Champion 02:13
02 Down in De Bassment 01:28
03 That Barilla Pussy 02:05
04 Outhouse Music 02:18
05 Saawing Batta 02:15
06 The Jammy 01:47
07 Utuber 01:36
08 Gramfathered in 02:24
09 Big Graveyard 01:24
10 Front Porch Punks 02:08
11 Victimized Terror 01:56
12 Bungee Snap 01:42
13 Sement 02:09
14 Embedded Thoughts 02:33
15 Warped Zone 01:35
16 Sound Chex 01:53
TOTAL 31:26 min
Download "
BB8
"
enjoi.