Showbiz_and_AG-Mugshot_Music_Preloaded-2012-UC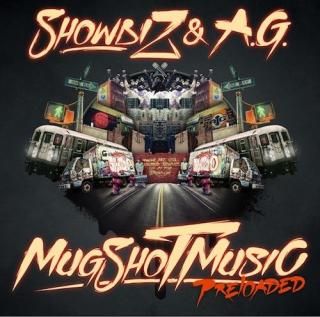 If you've been following the site, you know that I've been keeping close tabs on Show and A. This unbelievable gem comes thru as the Preload to the Mugshot LP that will be dropping late summer or by winter. This might as well have been the album. If we have better than this to look forward to, It's gonna be a good year for real hip-hop music. Grab the deluxe version with 3 bonus tracks off
Itunes here
.
tracks:
1. DJ Premier's Road Test (ft. DJ Premier)
2. That Nigga Crazy
3. Wolves (ft. OC)
4. Here and Now
5. I Just Go Along
6. God Is 4 Us
7. Berri Love (ft. OC)
8. Walk With Me
9. You IN Trouble (ft. DJ Premier)
10. My Imagination
11. Show And A
12. South Bronx Shit (ft. DJ Premier)
13. Experience
14. Suspended Animation
15. The Bond
Download "
MMP
"

Jadakiss-Consignment-2012-UC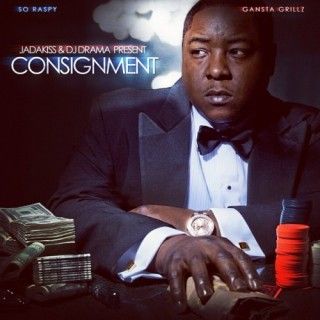 This dropped about a week ago but someone recently reminded me of it. You know what you get with Jada... gutter gentleman flow with real life facts about drugs and issues. If you are a
D-Block
fan you already know the consistency. Their mixtapes are more like albums with a few drops attached. This is very similar, and thumps to say the least. It's nice to see
French Montana
linking up with all these heavy hitters as well.
01 - Intro
02 - Nightmares And Migraines (Prod By Sebb Media A83)
03 - Paper Tags Ft Wale French Montana Styles P (Prod By Jahlil Beats)
04 - By The Bar Ft Meek Mill Yung Joc (Prod By Young Joc)
05 - Respect It Ft Fabolous Lloyd Banks (Prod By Marly)
06 - Traffickin Ft Young Jeezy Yo Gotti (Prod By Black Sain)
07 - Hustle Like A Muh Ft Ace Hood Styles P (Prod By Divine Bars And Equator Line)
08 - Back To The Money Ft Waka Flocka Slim Dunkin French Montana (Prod By Black Sain)
09 - Dope Boy Ft Styles P (Prod By Poobs)
10 - Count It Ft 2 Chainz Styles P (Prod By Keyzz And Pryme)
11 - Without You (Prod By Joe Milly)
12 - Cuz We Paid Ft Emanny (Prod By Keyzz And Pryme)
13 - Street Knock Raspy Ft Swizz Beatz Asap Rocky (Prod By Araab Muzik)
14 - Im Good Ft Cito Goldie (Prod By Divine Bars And Equator Line)
15 - Thangs On Deck Ft Swery (Prod By Pay Bundy)
16 - Turn Up Ft Wale Future (Prod By Pitchshifters)
17 - I Want In Ft Gucci Mane Sheek Louch (Prod By Divine Bars And Equator Line)
18 - We Gettin Money Ft Trae Tha Truth (Prod By Vdon)
19 - Shaheem Reid Interview
Download "
Consignment
"
The_Cool_Kids-Gone_Fishing_(Instrumentals)-2012-UC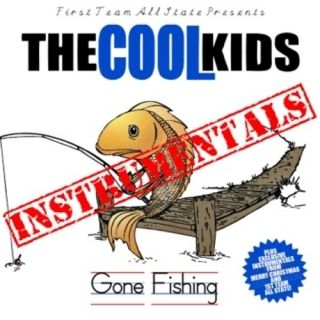 One of the years most slept on producers Don Cannon hosts this instrumental version of The Cool Kids Gone Fishing album. The mixtape games #1 co-signer also produced tracks on it as well. It's a few months old, but is a real tight insty project to add to any music archive. Download this if you need some dope drums, or like smooth shit to write to.
tracks:
01 - As We Breeze
02 - Broadcasting Live
03 - Champions
04 - Cimmamon
05 - Cool Kids
06 - Cops
07 - Double Dutchmasters
08 - Free Throws
09 - Hammer Brothers
10 - Ice Fishing
11 - Jump Rope
12 - Knocked Down
13 - Pennies
14 - Popcorn
15 - Tires
16 - Tune Up
Download "
CKGFI
"
Beastie_Boys-The_New_Style_Live_(Chappelle's_Show_Unreleased_Take)-2012-UC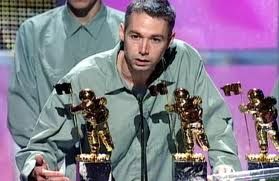 This video has been circulating the net since the sad passing of Beastie Boys member
MCA
. It's been taken down from other sites due to Viacom copyrights. That is why I didn't post it to Youtube to get flagged down. This is the download version. Open it in Quicktime to play the unreleased video.
Download "
TNS LIVE
"
take that to the head.