Action_Bronson_X_Party_Supplies-Blue_Chips-2012-UC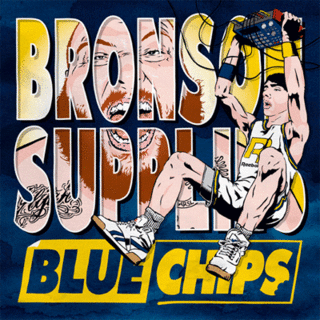 New Action and Party Supplies presented by
Complex Mag
and
Reebok
. Most of these songs you probably already heard or have if you are a true Bronson fan. Others are exclusive and it is a cool listen. One thing I don't like is that people are claiming that Party Supplies is the next great producer to come out of NYC. If that was the case he wouldn't be using all the same old drum loops that have been overused in hip hop already. Anyone can take the impeach beat or the cracker breaks, loop it and put a few sounds over it. When you get a chance to work with some of the best in the game you should take into consideration that you are in a position that a ton of producers would love to be in. If Danny Brown never came out would anyone know who he was? Everyone was flipping out over the "hookers at the point" track, claiming it was a great track, even Dante Ross, I played it once and hated it, for me, no replay value whatsoever with that song. I know Party Supplies has other talents, because the other half of this record is just that, original digs, and ideas. For all I know Bronson himself could've asked Supplies to flip up some of the samples he picked. It's a ok listen like I said, and I know I'm being blunt, but I see my argument as relevant. Either way, support and enjoy the mixtape, lord knows Bronson doesn't need anymore help promoting, but I am a huge supporter of his music, smart crew, and whatever else he has going on, hence my post. Remember, everyone is entitled to their own opinion, and I will say what I feel because I'm not as fake as half these other fucks on blogs and sites just looking for a handout . That's why you continue to come back and check this blog, because you know it's going to be a straight and honest opinion regardless if you are my friend or not. No frills. For me Action Bronson is becoming exactly what I wished he wouldn't... another artist that is sacrificing quality for quantity and becoming played out just like everything else in hip hop culture. Bronsolino has 3 other albums in the works including 2 already completed. Here is what is due out soon from Action in 2012...
"
Rare Chandeliers
" entirely produced by
The Alchemist
"
Saab Stories
" entirely produced by
Harry Fraud
"
Mr. Wonderful
" entirely produced by
Tommy MAS
(who also produced his debut album Dr. Lecter and is the producer for Duck Down's Team Facelift) that is... if they are still with DD.
tracklisting:
01. Pouches Of Tuna ft.
Roc Marciano
02. Steve Wynn (previously released via youtube)
03. Tan Leather
04. Double Breasted
05. Thug Love Story 2012
06. Hookers At The Point (previously released via youtube)
07. Dreamer
08. Ron Simmons
09. Expensive Pens ft.
Meyhem Lauren
10. 9-24-11
11. Arts & Leisure ft.
Kool AD
12. Intercontinental Champion
13. 5 Minute Beats 1 Take Raps
14. Blue Chips (previously released via internet)
15. 103 And Roosy
16. Tapas (previously released on rosenberg popchips comp.)
Download "
Blue Chips
"
You know I couldn't give you just one.
Action_Bronson-Best_of_Bronsolino-2011-UC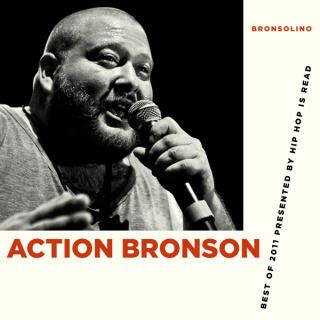 Here's a best of 2011 done by HHIR. This should get you caught up if you've been sleeping on Bronson. No tracklist, sorry, but the good news is there is no DJ on any of these.
Download "
bronsolino
"