Sev_Statik_and_The_Vinylcologist-Sinderblock-2012-UC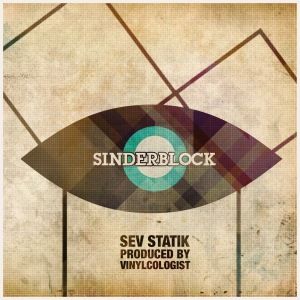 Today is the day that the lords have made. The 7 song EP is here on schedule. This entire release is free of swear words and totally radio friendly.
The all instrumental
Sinderblock EP
will be available soon, but I'm sure for some of you, not soon enough. Until then enjoy the fruits of our labor.
tracklisting:
01 Say Peace 04:43
02 Right and Exact 03:39
03 Sacrifice 03:56
04 Life Sentance 04:09
05 Represent 'chall 03:00
06 Step Lightly 03:57
07 Go Bonkers Feat. Dephyant and Gorilla Tao 03:41
TOTAL 27:05 min
Download "
Sinderblock
"
You know this is sittin' on here for a minute. Don't lose hope if you don't see new post for a few days. I need some time off anyway.
Say peace!