The_Alchemist-Rappers_Best_Friend_2-2012-UC
Brand new beats...well, some are new some he did for rappers albums. The Alchemist brings us part 2 in his Rappers Best Friend series. You know it's always heat whe Alan the chemist hits the boards. Be sure to tip your doorman on the way out.
Tracklist:
01
The Alchemist
- Chemistry Wars
02
The Alchemist
- Ten Dollars
03
The Alchemist
- Perfection
04
The Alchemist
- Lullabye (curren$y)
05
The Alchemist
- Gangster Shit Pt. 1
06
The Alchemist
- Gangster Shit Pt. 2
07
The Alchemist
- The Microphone
08
The Alchemist
- Pain
09
The Alchemist
- Far Left
10
The Alchemist
- Death Wish
11
The Alchemist
- Wet Wipes (cam ron)
12
The Alchemist
- Whole Lotta Thug
13
The Alchemist
- Killing Me
14
The Alchemist
- The Meeting (prodigy)
Download "
PT.2
"

The_Good_Life_X_Ricky_Powell-The_Chunky_Uncle's_Bohemian_Mixtape_For_Eccentric_Lovemaking-2012-UC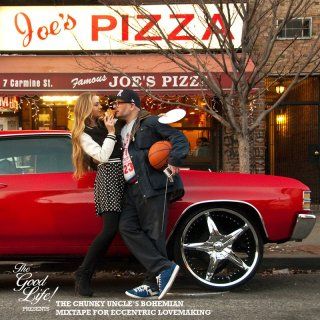 This is required listening for those tender, gentle, fantastic romantic moments, when you need to get 'buck nutty' with that special friend of yours. The Rickster accompanies DJ Smoke L.E.S. adding his trademark and joyously 'round the way' ramblings… courtesy of NO B.S. Allowed and
www.rickypowell.com
Download "
eccentric mixtape
"
This guy is in my eyes the best NYC street photographer to ever do it.
Check some of his work.
The Knickerbockers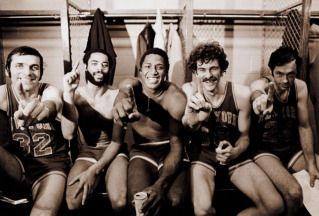 Louie Whip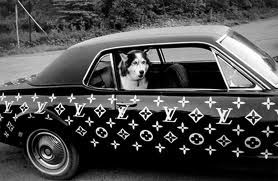 Furious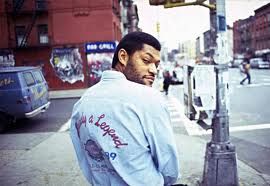 L.L. and Troop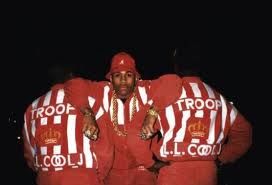 Beasties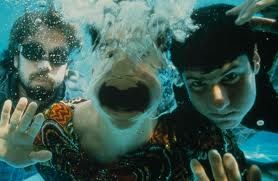 Seen!
Fab 5 Freddy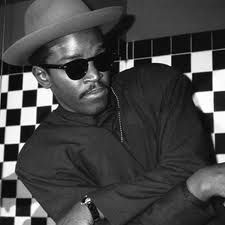 Haring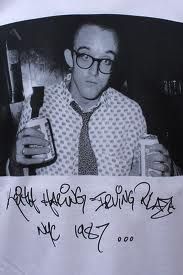 Milk Gallery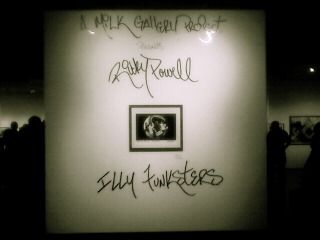 Self Made
...and here's the previous mixtape and notes as well.
The_Good_Life_X_Ricky_Powell-The_Funky_Uncle's_Park_Bench_Mixtape-2012-UC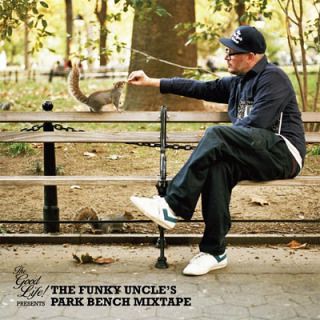 "New York City based lifestyle agency and creative collective TheGoodLife! has partnered with famed photographer and noted music historian
Ricky Powell
and OG
DJ Smoke L.E.S.
to produce The Funky Uncle's Park Bench Mixtape.
Released on the occasion of his 50th birthday, The Funky Uncle's Park Bench Mixtape is Ricky Powell's sonic interpretation of what it means to live TheGoodLife! and features a collection of rare tracks from the golden era of funky jazz . Curated to, in his words "be like a collage of colorful characters who make the kind of music that enhances the ambiance of any occasion," the mix is nearly an hour and a half of funk flavor sprinkled with Ricky-isms.
The Funky Uncle's Park Bench Mixtape was mixed by DJ Smoke L.E.S., another NYC native and music purist who had this to say about the project, "To be in the realm of an iconic figure like Ricky Powell, whose credibility speaks for itself, was amazing and I was humbled and honored to take part. Ricky's music knowledge is incredible he's literally like an encyclopedia."
Download "
park bench mixtape
"

Necro_and_Kool_G._Rap-The_Pre_Kill_Mixtape-2012-UC
The new Godfathers is set to drop so I had to post this prelude to the massacre.
01 Kool G Rap – What's More Realer Then That
02 Necro – Thugcore Cowboy
03 Kool G Rap – In Too Deep
04 Necro – F.U.B.A.R.
05 Kool G Rap – Typical N*gga
06 Necro – First Blood
07 Kool G Rap – The Life
08 Necro – Brutalized
09 Kool G Rap – Fight Club
10 Necro – Braaains
11 Kool G Rap – Wishful Thinking
12 Necro – Keep On Driving
13 Kool G Rap – Real Life
14 Necro – No Remorse
15 Kool G Rap – Let The Games Begin
16 Necro – Creepy Crawl
17 Kool G Rap – The Realest remix
18 Necro – Revenge
19 Kool G Rap – Foul Cats
20 Necro – South Of Heaven
21 Kool G Rap – Stick To Ya Gunz
22 Necro – Do It
23 Kool G Rap – No More Mister Nice Guy
24 Necro – Who's Ya Daddy?
25 Kool G Rap – I Ain't Trickin'
26 Necro – Edge Play
27 Kool G Rap – Hey Mister Mister
28 Necro – Who*e
29 Kool G Rap – Keep It Swingin'
30 Necro – You B**ches Love To Get Fucked In The Azz
31 Kool G Rap – Executioner Style
32 Necro – Beautiful Music For You To Die To
33 Kool G Rap – Take 'Em to War
34 Necro – Death Rap
35 Kool G Rap – Blowin' Up in the World
36 Necro – Watch Ya Toes
37 Kool G Rap – Ghetto Knows
38 Necro – Dead Body Disposal
39 Kool G Rap – Two 2 The Head
40 Necro – Poetry In The Streets
41 Kool G Rap – 4,5,6
42 Necro – 12 King Pimp Commandments
43 Kool G Rap – F**k U Man
44 Necro – I Need Drugs
45 Kool G Rap – Crime Pays
46 Necro – Your Fu**in' Head Split
47 Kool G Rap – Ill Street Blues
48 Necro – I'm Sick Of You
49 Kool G Rap – On The Run
50 Necro – Underground
Download "
pre kill
"

Chris_Webby-I'm_Gone-CDS-2012-UC
The brand new video from the homie
Chris Webby
who recently sold out
Northern Lights
in Clifton Park. That was a dope show and he is one of the coolest artists I've ever met. This kid is creating his own buzz without a major label or help from radio spins, all on the independant tip. He is a talented emcee that can hold his own freestyling with the best of them. For this tour he brought his father on the road to play guitar and he also kills it. Shouts out to Chris, Dana, DJ Semi and the rest of the fam for showing people that hard work in this industry pays off. Be on the look for a Chris Webby / NINJAHAZE / Treeshurts collabo coming soon.
Download

"
gone
"
www.listentowebby.com
Roxrite_2012_Trailer-UC
Representing Renegades And Squadron
Congrats To
Roxrite
For Winning RedBull BC One
Music:
P. Diddy - I'm Coming Home
DJ Four Eyez - Hometown Glory Mix
alrightythen.