Wais_P-Chewbacca-(Han_Solo)_feat._Sean_P._and-Guilty_Simpson-LIVE-2011-UC
This shit is illy.
Wais_P.-Random_Pimp-2011-UC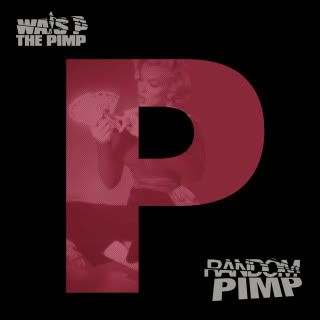 This disc came out a few weeks ago, but I figured I'd post it with the live video.
Wais P
. is on the fast track gaining respect from the underground as well as many well known emcees.
DOWNLOAD
"Random Pimp"
Ghostface_Killah-The_Fisherman-2011-UC
Here's a just released
Ghostface
LP. Nah, don't get excited...it's just a bunch of classic ghost and wu freestyles all on one compilation. I still remember the first time I ever heard that
Stretch and Bobbito
freestyle over the
"i got cha opin"
beat. I was 17, finishing up work at Hoffman car wash and had my walkman rolling during closing. It was the first joint on a
DJ Ekim
tape I had popped in after grabbing it from my homie's crib. Glad I snagged that tape.
Download
"The Fisherman"
01 00:50 Intro
02 02:11 Song Cry
03 02:57 Hot Shit
04 02:52 Thinking
05 07:16 Wu-Tang Bang Feat
Method Man
06 03:37 Hard Not To Show It
07 02:43 Six Foot Feat
Method Man
08 02:15 Crew Deep Down
09 04:26 The Old Wu Shit
10 02:10 Park Hill
11 03:52 Roll Call Feat
Wu Tang Clan
12 05:45 Say That Shit
...and support by purchasing a copy if you like it.
We laughing all the way to the Super 8.