Statik_Selektah_and_Slaine-State_of_Grace-2011-UC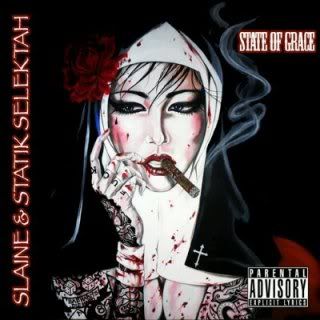 As I promised...the new
Slaine (LCN)
and
Statik Selektah
(Showoff Records)
. Slaine is arguably one of the best emcees out of the Boston area and in LCN. His descriptive style of wordplay never lets me down. If you don't have it already, go and Download
"A World With No Skies"
. This was Slaine's baby as he put it and after a slew of copyright issues and numerous delays over a period of three years you can cop the final product.
Download
"State of Grace"

Biggie in the studio with Lord Finesse (Uncut)
Time is precious. Just think if Finesse was recording songs that whole time BIG would have another EP in his discography.
...and while we're on the topic of D.I.T.C.
Showbiz-Man_or_Machine_(A/V Prenuers)-2011-UC
It's amazing to me that people either don't know his history or they are just plain napping on this guy. Since the days of Fat Pockets and Party Groove, Showbiz has been someone I've always kept tabs on over the years. I can still remember being in my bedroom with 2 brand new copies of Runaway Train. Hold Ya Head is still played on the reg off of vinyl in this dojo.

Showbiz and DJ Premier (new beats)
If there is anything you can learn from this video is how to make your drumkits tight.
Did this ever drop? Waita minute... did I miss something. Nope.
Lord Finesse speaks on Big L.
0:56
) has been
Lamont Coleman's
home for the fast 24 years he lived : 104W 139th Street. The park where this is filmed, is the place where he used to hang out and rhyme at with his friends from the
Children of the Corn (COC) crew : Cam'ron
,
Ma$e, McGruff and Bloodshed.
Feb 15th, 1999 at 8:30 pm, Big L was shot and killed a block away from here, on 45 W 139th . In the heart of what he used to call The Danger Zone.
Lord_Finesse-Fat_For_The_90's-CDS-UC
This isn't the tape...just one song. King of the punchlines. Period.
Download
"Fat for the 90's"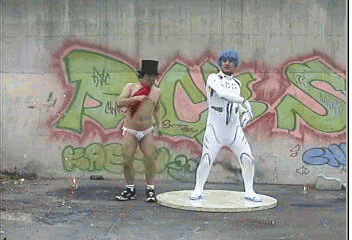 Ever wonder what "Booger" from Revenge of the Nerds and Joey Buttafucco are doing with their lives? #DollarGeneralBackupDancers