Good News, and Bad News
The Bad News:
'The Empire Plan' which was scheduled to be released Black Friday, will now be pushed back almost a month to Xmas due to unavoidable delays.
The Good News:
The album will be given for free download at Midnight Xmas Eve... VIA
Dusty but Digital
, and 12hours later VIA
Mexican-Taint
This album will not be available on Bandcamp due to download limits and legalities. Not to mention , just like everyone else, they want in your pockets too. This will be issued for promotional use only.
Share it with who you like and remember where you heard the beats first, no matter how many people try to rip off these songs. Fizuck the norm. Fizuck Cornyay too.
Vince_Guaraldi-A_Charlie_Brown_Christmas-1965-JCE _INT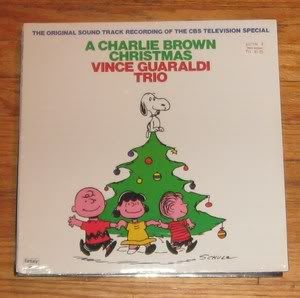 Here's one of the best holiday jazz recordings of all time... of all time! "
Skating
" is a b-side that you may have heard on the radio, but not as much as those corn-turd 80's bands singing about Xmas. "
Christmas Time is Here
" is the best Xmas song ever written. Period. It just reminds me of when life was so easy as a kid. Enjoy this and sip your poison slow to it. Save some energy for New Years, will ya.?
Download it here ---
JOE COOL
The Holidays are upon us and we all get spun into a whirlwind of activities, shopping, eating, drinking, smoking, more drinking, shopping, and sometimes even traveling. Along with all sorts of other shit we could do without. I'm not trying to be a scrooge in anyway. All's I'ma say is dis.....Don't get trampled by all the people waiting outside the airport when the TSA opens the doors and screams " more intrusive tit-touching and ass-gripping patdowns ...TODAY ONLY!!!" Stay away from the guys in line that have train conductor hats on gripping a handkerchief. Then there's the Black Friday deals. How bad must the people feel when they are the next person in line to grab a 40 inch flatpanel for $289 and the supply runs out. AWWdamnnn. I guess you could always buy one off the street. It's funny when they get home and realize they just spent $450 on a box of bricks. Bricks aren't HD, nor can they hooked up to cable. Merry Shaftmas.
Here are some movies you're sure to come across surfing the channels this month.
The Ref
Wannabe burglar Dennis Leary trys to housejack some rich people, the tables turn on him when the people he jacked, annoy him to the point of snappage.
A Christmas Story
(classic)
This movie has stood the test of time. Classic in every sense of the word. Check TBS for the 24hr marathon. You can actually pay to rent this house for your holiday.
That's word
.
National Lampoon's Christmas Vacation
My Cousin Eddie's RV Ornament
The Computer Aided Lego version of Cousin Eddie's RV
The Ariel Shot of Clark's Griesbalz hard work.
This has to be my favorite Christmas movie of all time. I make sure not to watch it when I catch it surfing channels. I have to put it in the DVD player, crank it up and laugh my ass off. Everything from the family that's in town, to the annual grind we all have to deal with along with the workplace scene is true humor exposed. We all experience, or know someone who does on a daily basis all these different aspects of Christmas. Simple and timeless.
"ah he's just yakin on a bone. uuhfusafrcd !%, he got it up!" -cousin eddie
Next Friday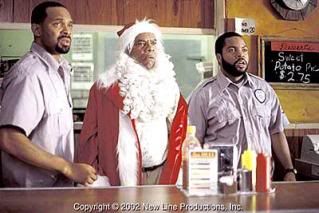 Not as funny as the above, but definitely has a place on my list. These guys are just chemistry on screen. Can you pass the hot sauce?
The Santa Clause
Great movie...
....if you get your kicks off watching Tim "the toolman" Taylor in a fatsuit trying to save Christmas.
Rudolph The Red-Nosed Reindeer
I remember working at Saturday Matinee when I was 16 and this movie sold like 6000 copies during the season. I was amazed. This movie was actually the inspiration for Yukon Don Celcius. a.k.a. Don Smog back in like '98. This dudes name is Yukon Cornelius. I guess he was on that mad rap mountainman stylee back then. Guy looks like a Wario version of the unibomer. ...Or a tripped out, Irish version of the Smog man himself.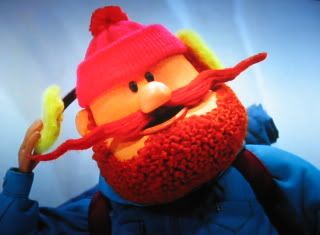 Goodbye for now.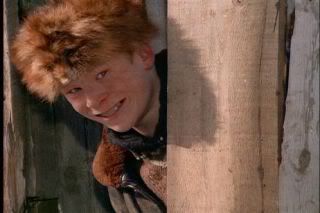 we'll be watching in the shadows. Say uncle.