Dee_Jay_Tone_and_Shyste-Look_My_Way_feat._Heath_Mendrysa-CDS-2012-UC

Dee Jay Tone and Shyste
are here with that new mercury to burn your eyedrums. Filmed at various locations in and around the 518, you can spot the cameos of well known spots in the cap city. Taken from the '
Climate Control
' album (I'm taking a history infused guess here) entirely produced by Dee Jay Tone, set to be released in the coming months. Dee Jay Tone is a a DJ on his grind, working gig to gig and spot to spot. He is a good friend of mine since we met and you should support his music. The production is ahead of it's time, I'm not afraid to say it, and I'm hoping that I was lucky enough to add to some of his influence.
Now Shyste on the flip, has been a staple in the Albany NY hip hop scene since way back. From the early days with
Katz
,
CMD
,
Excel
and
First Degree
, to the punch you in the face days of
PCM
, and still holding it down in the present. I've always respected Shyste for being straight from the jump with me. That holds some heavy weight in my book. In fact, just a few days ago I dug out the first version of a CMD tape from
'95
that featured a song produced by Katz, Shyste, and Myself. It featured a hook from King Just and is still an insane track to this day. The second version of the tape made the cut because Shyste gave up the slot on the tape for a collective song of 518 artists to be put in. Even though he was on the collective posse cut, I always loved the solo Shyste version better. He comes correct, business as usual, with this new video and song collab with Tone. See you soon fellas.
Download "
look my way
'
Marcus_Palmer-Half_and_Half_(prod._by_Dee_Jay_Tone_and_BT-Killer)-2012-UC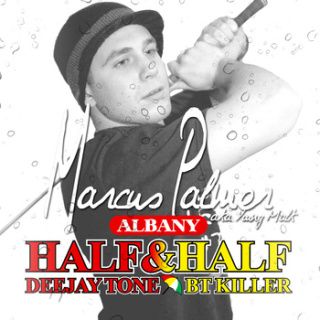 Here's another more recent release from
Dee Jay Tone
.
Marcus Palmer aka Young Malk
laces 16 tracks, half produced by Tone, and the other half by
BT Killer
. Killer is from Fword record fam, and Young Malk is known from his DGM days and has a few other releases out there. Feel free to dig them up if you like.
1. do you believe
2. don't get it fucked up
3. joy
4. there's a man
5. wanna dance
6. careful
7. dusty riperton feat. mic lanny
8. freedom
9. i'll just
10. symphony of sound
11. what you say
12. stanford ave feat. ib
13. took someone
14. false artists
15. all night
16. smile
Download "
half and half
"
Babylon_Warchild-The_Countdown_feat._Fresco_p._and_J-Spine-CDS-2012-UC
Real ill song taken from the
Babylon Warchild
"Gatekeepers"
project due out this year. this has nothing to do with the 518, but I was going to post it a few days ago and never had the time.
Produced by Primacy
Download "
the countdown
"
New Sev and Vinyl Track later today.
Say
....peace.