Juicemega-Be_My_Valentine-CDS-2012-UC
I had some much dope music hit all in one week I had to bless you again with part 2 of the Valentine's post. This one is produced by Don Producci and dropped yesterday. I wanted to give my local peeps some time to shine at the top, and i had so much new music, I had to do 2 posts.
Juicemega is currently working on a few tracks I sent him a couple weeks back and I can't wait to hear them. This guy is a mature, dope lyricist who resides in Schenectady, and you can expect for him to stick around. He is also featured on the
Scattered Shrapnel
release that dropped a few weeks back and GM's
Jimmer
track. For more info on Juicemega or his releases follow him on Twitter
@juicemega
.
Download
"be my valentine"
Ameer-The_Love_and_Hip_Hop_Memoirs-2012-UC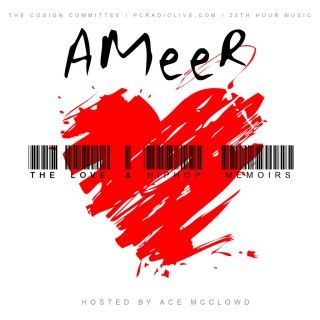 The new mixtape from my homie
Ameer
. One thing I will tell you about him. He has been real focused since the first time I met him about 10 years ago. We had a few funny recording sessions and he is truly a humble cat. For this new mixtape he brings in Ace McClowd whom he worked with previously on The Big Picture.
Download
"love and hip hop"


Brother_Ali-The_Bite_Marked_Heart_EP-2012-UC
The newest release from Rhymesayers artist
Brother Ali
. My personal favorite album from this guy is 'Shadows on the Sun'. Some of the production, along with the way that whole LP was put together was great. I had it in my deck for a long time. Enjoy this joint.
Download
"bite marked heart"

The_Kid_Daytona-Ain't_Shit_Sweet-2012-UC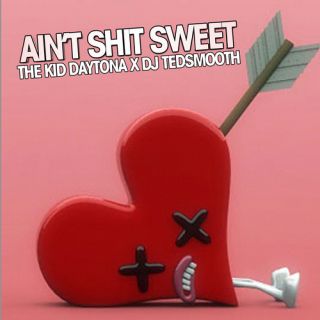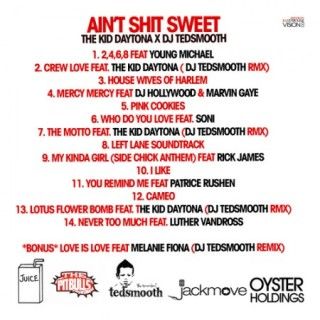 A nice little mixtape from
The Kid Daytona
. He killed all these older dope RnB tracks. Make sure to check back a bunch of posts and grab his Interlude II CD. I'm being lazy and don't feel like linking it.
Download
"ain't shit sweet"
Brown_Bag_All_Stars-The_Brown_Label_EP-2012-2DBZ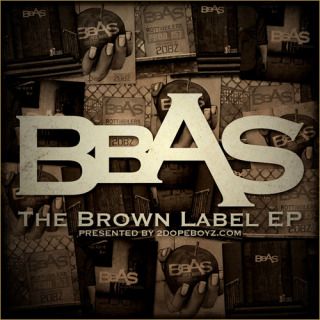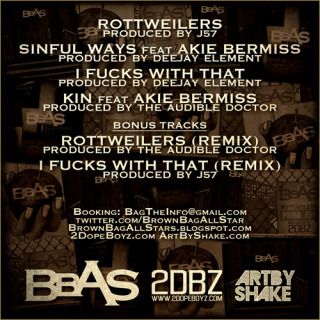 I have here an interesting piece of music.
DeeJay Element
is from the Capital Region for all you who don't know. He divides his time travelling from NYC to Upstate. I caught up with him at the Dilla tribute about a year ago and we chopped it up about a few things that were in the mix. I had no clue his crew would be dropping so much fresh music. If you need to google the BBAS year in review album 2011. That should be good to get you started. Here is their most recent collection. Shouts to Element for getting buzy with a few on this one. Hopefully we get to catch up soon.
Download
"brown label ep"
DJ_Premier_and_Bumpy_Knuckles-We_Are_At_War-VLS-2012-UC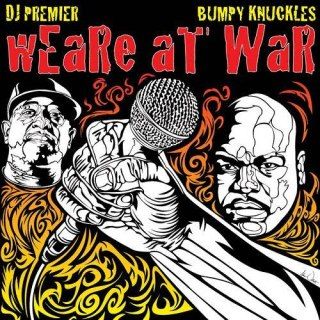 Brand new single off the Bumpy and Primo record. I know this is just a teaser. Hopefully the full release will be just as chill. Premier always gives his fans and followers his signature sound first...then you get all the obscure shit on the records. It's only right.
Download
"we are at war"
Killer_Mike-Big_Beast_feat._Bun_B._T.I._and_Trouble_(prod_by_El-P)-CDS-2012-UC
This joint has been catching a ton of spins all over twitter and the net. Killer Mike has linked up with producer/emcee
El-P
in an effort to bridge the gap and throw something different out there. Word is that Adult Swim is behind this and there is a full length in the works. Remember Dangerdoom, I know you did. The folks over that the swim don't fuck around.
Download
"big beast"
AD-Patience_feat._Big_Krit_and_Che_Blaq-CDS-2012-UC
AD hails from Seattle and enlisted Jake One to bring his vanmusic style to this track.
This was the end result.
Download
"patience"
DJ_OP-Styles_P_and_Lloyd_Banks-GhostBank-2012-UC
DEEEEEEEEEEBLOOOOOCKKKKKK.
This is a week or so old, but this was just a bonus toss in.
Tracklist:
01. Styles P Feat. Lloyd Banks - Predator (4:12)
02. Styles P Feat. Lloyd Banks - We Don't Play (3:15)
03. Styles P Feat. Lloyd Banks - Unexplainable (3:45)
04. Styles P Feat. Lloyd Banks - Justice (2:19)
05. Styles P Feat. Sheek Louch - So What (2:23)
06. Lloyd Banks - Check Me Out (2:28)
07. Styles P - Float (1:36)
08. Lloyd Banks - Money Can't Buy Me (1:32)
09. Styles P - Gift Wraped (2:08)
10. Lloyd Banks - Love Shots (2:14)
11. Styles P - Holiday (1:30)
12. Lloyd Banks - Trouble On My Mind (1:06)
13. Styles P - Money Money Money (0:43)
14. Lloyd Banks - We F*cking (2:58)
15. Styles P - Ghost Blaze (2:19)
16. Lloyd Banks - Make A Stack (3:31)
Download
"ghostbank"
Children_of_the_Corn-The_Corn_Mixtape-2006-UC
In honor of the anniversary of Big L.'s passing I dug up an old mixtape with mixed songs from the early Harlem World crew. Big L. will always be one of the best, if not the best that ever wrote a verse. Children of the Corn is CamRon, Ma$e, Big L. Bloodshed, and McGruff if you didn't know.
Download
"the corn mixtape"

Copywrite-GSK_(God_Save_The_King)_feat._Dru_Blu_and_Jason_Rose-2012-UC
New
Copywrite
video and song
produced by Stu Bangers
. Cuts by DJ Drastic. Copy has always come correct, ever since he started way back with Camu and Mhz his style was similar to none.
He has recently started producing as well and is selling beats on his
Soundcloud
page. Check 'em out.
Pre order his new album
here.
Download
"GSK"
DJ_Qbert_X_Del_Tha_Funkee_Homosapien-Beat_Selection_Session-2012-UC
Del and Qbert chillin in Q's studio grabbing some beats for an upcoming project. It's nice to see people still do this. Without people interacting and just sending some beats and songs back and forth over the computer, you lose the session feel.
enough for now. stock up.