Oddy_Gato_and_Lofi_Lobo-I_Hate_You_Dont_Leave_Me-2011-BSM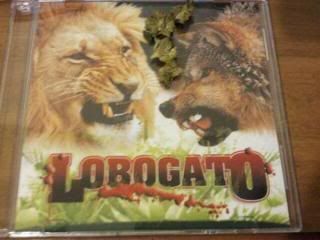 The new project that dropped at
BeatShotMusicFest3
this past weekend. All bottled up...short and sweet. Do yourself a flavor and
Download it
.
...and some more upstate sthuff that dropped recently.
Nick_Nice-Wait_A_Second_(Tell_Me_What_You_Reppin)-CDS-2011-TRYCTY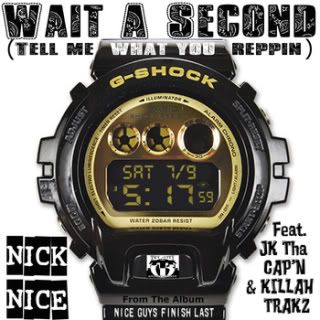 Nick Nice
is set to drop his new album "
Nice Guys Finish Last
" soon. Here is a joint off there. Remember what I always say though...."Nice Guys Finish The Bottle".
Download
"Wait A Second"
Big_Malk-Alarm_Clock-CDS-2011-DGM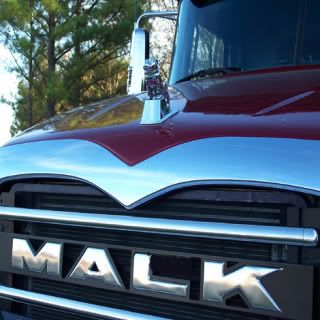 Big Malk's back with another unreleased joint taken of the digi12in.
Jack of All Trades
on the verses
Produced by
Big Malk
Artwork by yours truly.
Download
"Alarm Clock"
Awar-Nuclear-CDS-2011-UC
The latest leak from Awar. Produced by
The Alchemist
w. cuts by
DJ Majic
Download
"Nuclear"
Here's an old pic I dug up of Awar and myself cooling out at P.J. Katz' crib circa '06.
This was right after we rickrolled Flavor Flav at Red Lobster for his viking hat.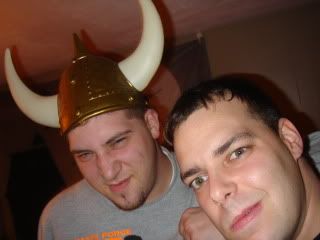 totally random...i think it was actually a Halloween party.
El_Gant-Paul_Stanley_feat._J._Blanc-CDS-2011-UC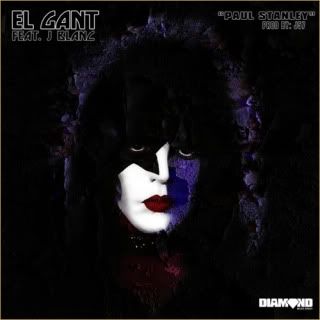 one of my friends and fellow upstaters just dropped this joint about a week or so ago. Real dope with production from
BBAS's
and RIOC fame,
J57
.
Download
"Paul Stanley"

Wais_P-Hans_Solo-CDS-2011-UC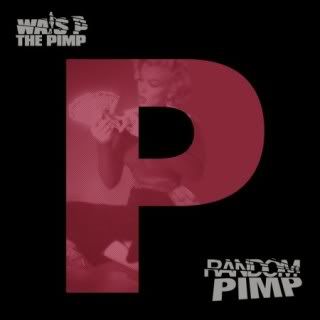 Taken from
Wais P's
Random Pimp
mixtape dropping Monday.
The concept is dope. Wais P brings his a game and pimpslaps the fuck out of some of those Random Axe instrumentals.
Download "Hans Solo"
Wu_Tang_Clan-Meteor_Hammer_feat._Action_Bronson_and_Terminology-CDS-2011-UC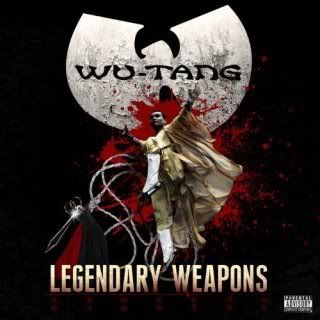 This song was just leaked yesterday off the new
Wu-Tang Clan
album "
Legendary Weapons
"
So now everyone can compare the two side by side.
Download
"Meteor Hammer"
Mayer_Hawthorne-Impressions-2011-ST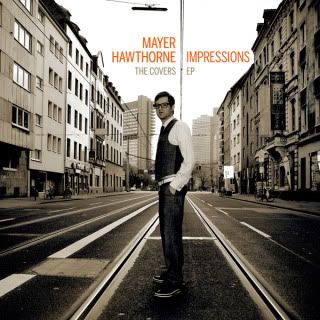 The latest Hawthorne project released by
Stonesthrow
VIA free download.
You know what you're getting with Mayer. Super tasty soul food.
Download
"Impressions"


DJ_Premier-Live_From_HQ-(7-1-11)-2011-UC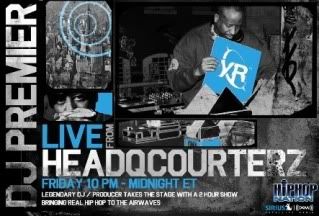 1. Jesse West–I'm So Fuckin' Hip Hop (prod. by Jesse West)
2. Fizzy Womack & Termanlogy–Too Hot For TV (prod. by Fizzy Womack)
3. Prop Dylan–Shock And Amaze (prod. by DJ Premier)
4. Tragic Allies (f. Planet Asia)–God Gifted (prod. by Purpose)
5. Apathy–Check To Check (prod. by Evidence)
6. Kool G. Rap–$ Ova Bitches (prod. by Marley Marl)
7. Tef–4 Tha Love (prod. by DJ Premier)
8. Rasheed Chappell– 1, 2, 3 (prod. by Kenny Dope) (scratches by DJ Scratch)
9. Maffew Ragazino–Bridget Fonda (prod. by DJ Skizz)
10. Random Axe (f. Roc Marciano)–Chewbacca (prod. by Black Milk)
11. Math Hoffa (f. Method Man)–Double Barrel (prod. by J. Glaze)
12. Freddie Gibbs & Statik Selektah–Lord Giveth, Lord Taketh Away (prod. by Statik Selektah)
13. Royce da 5'9″–Second Place (prod. by DJ Premier)
14. Blaq Poet (f. Capone)–Life Of A Hustler (prod. by Vanderslice)
15. Bumpy Knuckles & Krs-One–Flowing With The Vets (prod. by Freddie Foxxx)
16. Kool Keith–New York (prod. by DJ Junkaz Lou)
17. DJ JS-1 (f. Lil Fame, Joell Ortiz, Bumpy Knuckles)–Reppin' NY (prod. by DJ JS-1)
18. WC (f. Young Maylay)–The Spot (prod. by Fredwreck)
19. Masta Killa–Loyalty Is Royalty (prod. by Whyz Ruler)
20. Nick Javas (f. Khaleel)–Anonymous (prod. by DJ Premier)
21. DJ Fudge (f. Afrika Bambaataa)–Jump and Dance(DJ Premier Remix)
Hour1
Hour2
DJ_Eclipse-RIOC_(7-3-11)-2011-UC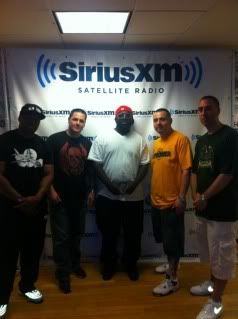 "
Cold Heat
&
Blacastan
were our guests on "
Rap Is Outta Control
" this past Sunday. Make sure you check for the
Cold Heat (Jak Danielz & Johnny Walker)
"Raising The Bar" album which is out soon as well as some upcoming projects from Blacastan. We also had General Steele from Smif-N-Wessun call us up to talk about what happened at their record release party for "Monumental" and the altercation with NYPD. And along with that is a batch of brand new music for y'all to check out." – DJ Eclipse
"Rap Is Outta Control" 7/3/11 Playlist (w/Cold Heat & Blacastan)
1. Kool G Rap & A.G. "Rap Is Outta Control Intro" prod. by Marco Polo, cuts by DJ Eclipse
2. Mike Boogie "Me & Big L" prod. by Ahk2G
3. Common feat. Nas "Ghetto Dreams" prod. by NO I.D.
4. DJ Absurd feat. Armageddon, Trife Diesel & Blaq Poet "Life Is Hard" prod. & cuts by DJ Absurd
5. Cold Heat "Hard To Chill" prod. by Johnny Walker
6. Blacastan "Betta My Self" prod. & cuts by DJ Doom
7. Nutso feat. Panchi, Torae & Punchline "Street Corner" prod. by Pete Cannon
8. Maffew Ragazino "Yowzers!" prod. by Vinyl Frontiers
9. Timbo King "Tombstone" prod. by Bronze Nazareth
10. Timeless Truth feat. Sean Price "True Grit" prod. by Roc Marciano
11. The Day Laborers feat. Little Vic "Get It On" prod. & cuts by DJ Supadave
12. DJ JS-1 feat. Craig G "No Fool" prod. by DJ JS-1
13. Rob Kelly "Half Mast Flag' prod. by Danny Diggs, cuts by DJ Mayhem
14. Pete Rock & Smif-N-Wessun feat. Memphis Bleek "Top Of The World" prod. & cuts by Pete Rock
15. Cold Heat feat. Blacastan & Craig G "Raising The Bar" prod. by Johnny Walker
16. Vast Aire feat. Cappadonna "I Don't Care" prod. by Kount Fif
17. Bumpy Knuckles X Statik Selektah "Rock Solid" prod. by Statik Selektah
18. Ghostface, Sean Price & Trife Diesel "Laced Cheeba"
19. Khrysis feat. Laws "Love Today" prod. by Khrysis
20. Tone Spliff feat. Emilio Rojas "Perseverance" prod. & cuts by Tone Spliff
21. Co$$ "Judgement Day" prod. by The Soul Academy
22. Cold Heat feat. Sadat X & J-Love "Taking It All" prod. by Johnny Walker
23. Blacastan feat. V-Zilla "Concrete" prod. by Colombeyond, scratches by Will C
24. Jak Danielz & Blacastan Live Freestyle!
25. Smif N Wessun "Bucktown" prod. by Da Beatminerz
Hour1
Hour2
J-Dilla-Lightworks-2011-VID
RIP JAY DEE

Evidence-Cats_and_Dogs-2011-EV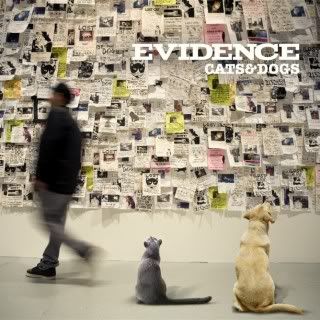 Evidence
is getting ready to drop his
"Cats and Dogs"
LP on
9/27
Production lineup is heavy with
Alchemist
going in on more than 4 tracks along with
DJ Premier
and Ev himself.
Havoc
and
Prodigy
are also said to be on the project.
Here's a link
to him performing a song off the new project live as a preview. The song sounds ok... well, except for the fact that is is live. Anyway.
Evidence is coming to Northern Lights along with Atmosphere in August.
Here's the flyer...
See you there.
Saturday August 13th. 2011 @ Northern Lights Clifton Park, NY
click here for tickets
Alchemist and N.O.R.E in the Lab-2011
Alc and NORE. Smoking tree, making heat behind the scenes.
Do I really need to say any more?
Greneberg-Jet_Luggage-CDS-2011-UC
The new leak off the Greneberg Project available from Decon Records.
Greneberg is Roc Marciano, Alchemist, and Oh No.
Also, an interesting side note...Roc Marci's manager just announced that they will be releasing the
"Marcberg Instrumentals"
. I know you're excited. I'm excited...I may even just have to buy doubles.
Jakk_Frost_and_Benja_Styles-The_Coldest_Summer_Ever-2011-JAKK
Jakk Frost has been killing it on the scene as of late and he never disappoints with his hard caliber punches and his laid back delivery.
Download It.

Click the banner for the info.
aighty then.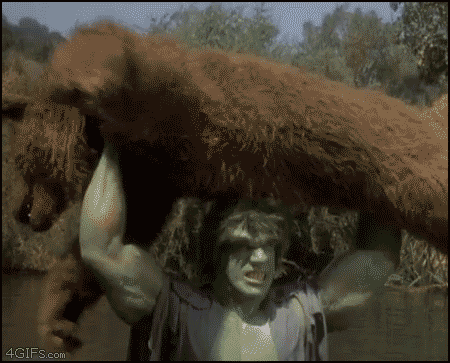 New
Blaq Poet
shit is fire as well.
Buy it!
Click the banner for one of the illest tracks off the album.