Dr._Khil-Khilgore_Trout_Remixed_by_the_Vinylcologist-2011-UC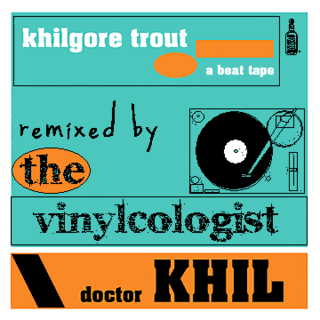 Proudly Presents ::
Dr. Khil - Khilgore Trout Remixed by the Vinylcologist 2011 UC
RIPPER........: Tootass
LABEL.........: GCE X United Crates
ENCODER.......: Lame 3.97 V2
BITRATE.......: VBRkbps
MODE..........: Joint-Stereo
DATE.RiPPED...: Mar-10-2011
DATE.RELEASED.: 000-00-0000
RELEASE.SiZE..: 46,1 MB
TRACKS........: 17
SOURCE........: CDDA
01 Illy Pilgrim 02:25
02 Sherlocked Holmes 02:37
03 Frodope Baggins 02:26
04 Alan Quarterounce 02:24
05 Tom Saw Ya 01:45
06 Make 'em Dead III 02:25
07 Gabriel Guava 03:23
08 Walter Kojaked 03:23
09 Francis Magruber 01:46
10 Wilin' Loman 01:47
11 Bomb Joad 02:13
12 Hiro Antagonist 02:23
13 Robbin' Hoodies 02:34
14 Cheif Brohaan 01:50
15 Gray Gatsby 02:14
16 Oliver Twisted 00:56
17 Annie Kneel Sunn 01:59
TOTAL 38:30 min
Here's the recent remix I did of
Dr. Khil's
Khilgore Trout
Album. This is a dope collection of beats and breaks that are sure to have you dipping your head. This megaexculsive is mixed by yours truly. There isn't too much changed from the original except that the remixed the album features scratches and stabs, vocal snippits, and a totally different tracklisting, cover, and inlay. "I couldn't just do a regular remix. I had to spice it up a bit more than the norm. So now the next time someone asks you who invented the remix, say whoever the fuck you want. When they ask who perfected the remix you better shout...
@UnitedCrates
!
DOWNLOAD KHILGORE TROUT REMIXED
PUNCHFACE NES GAME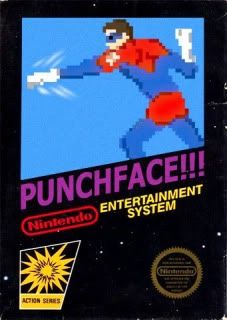 PUNCHFACE!!!!!
You know it's the action series. This is the game that your parents wouldn't even buy for you if you begged them for it. One reason being that they didn't want to instill bad values in your mind at such a young age. The main reason is that it was never released. This is actually and album promo (I think?) for a band called 'Punchface". Dope ass name for a band, but still not the beat I ever heard. The best band name ever is still 'Bloodbath and Beyond'. It's going to take something good to knock the crown off that name.
Want to look up all your old Nintendo pleasures.
Get a list of all the classics
HERE
.
Here's some thing else that you should own, if you are a collector.
NES WALL CLOCK.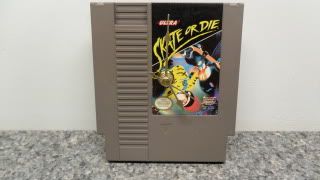 These are clocks made out of antique Nes games and the hang right on your wall.
These can be adapted to use as a desk clock as well. Courtesy of RetroRespect. If there is a certain game you have in mind, you can even ship it and they will make a clock out of it or they will find you any particular game. They can also make CDS, and Vinyl albums that come with numbers into clocks as well.
Prices range from
$15 dollars pre-made
to $25 for custom
Email unitedcrates@gmail.com
for a list of what's in stock. It changes based on what games are available. These come hand numbered and are released on a very limited basis to avoid unauthorized replicas.
2011 Dodge Challenger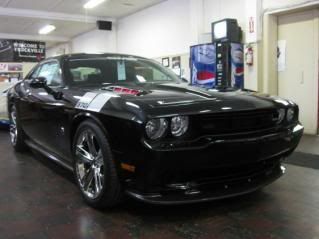 One of the dopest American cars ever made. This shit floats and will leave a Porsche in the dust. I really
need
one of these. It's crazy to think how dope this would look in charcoal gray with two-tone neon green and black seats. These are customizable. Hit up
Dodge
for more info and specs. America is stepping it up with car production so take advantage and support you troops by buying American.
#WINNING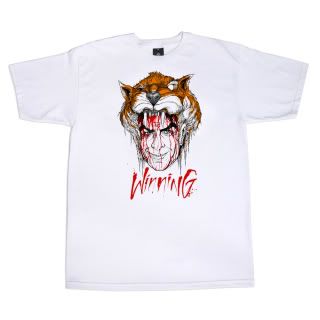 The newest (and best I've found) of the
'winning'
tee shirts.
Charlie Sheen
has been going out of his mind lately and us as typical stargazers have loved every minute of it. His ex-wife Brooke has recently filed a court order of protection against the
Wild Thing
and took his 2 twin boys from his home where he reside with his two goddesses. This resulted in a series of ustream, tv, and media tirades that coined the term 'winning'. He also said something about tigers blood dripping from his fangs. Hence the best of both worlds with this shirt from
Upper Playground
.
Just yesterday the cops, with search warrant in hands showed up to Sheen's Sober Lodge to raid it. His ex-wife told police that he keeps a stash of weapons there and was obviously in fear for her life and the life of here two young boys. We can only hope this guy doesn't die too soon. We all are enjoying this new show way too much to have it canceled.
#LOSING

CAN YOU READ?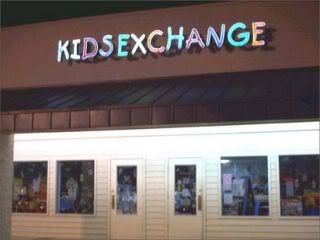 Ok, I literally stumbled across this on the web (drunk off scotch) last night and had to share it. i laughed for like 10 minutes and thought that I saw this place in Clifton Park Center at one point, minus the funny spacing of letters. I'm guessing that the sign company or the guy who worked for them isn't employed there anymore.
CAP CITY SOUNDCHECK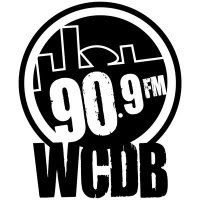 Be sure to check out
@unitedcrates
and
Listen Live
on the
Capital Coup
every
Friday
from
10pm-12am
with
Lofi Lobo
and the rest of the fam. WCDB has been very supportive over the years and they always sneak in a few exclusives. I may even send him a couple new tracks to play for tonight or next week. I can't decide yet which I want to drop on heads. Lofi Lobo and myself are currently planning a United Crates special edition takeover show that will highlight all the classics from the 518 music scene and break new exclusives only for that time slot.
DUCKS GET HUNTED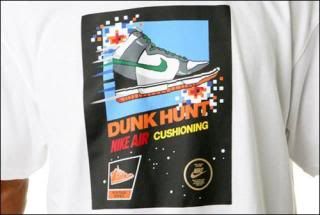 The newest tee shirt to promote
The Nintendo EP Part
2
.
get up on it. Great with a pair of Nintendo Dunks.
PEEPS HO.
I don't know yo.... those look pretty damn fake to me.
I hope to soon be #Playing Biz Markie - Spring Again and looking outside to 75 degree weather.
Always hunting for more shit to blog.
Later fellow haters.