Young_Malk_and_Big_Malk-The_Brothers_Grimm-2011-DGM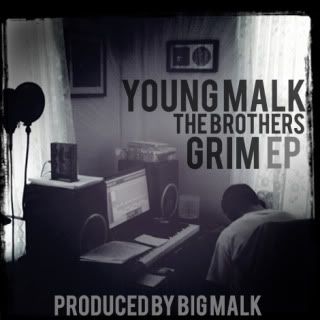 I have to show some love to my man Big Malk and to his protege and blood, Young Malk. This is the new EP they've been working on out in Windsor, VT. Be sure to cop one of those 'The Capital District' Tees and show some support for that upstate shit. ...Or you could always
grab this EP
and bump it down your block at Midnight on a school night. Sup Malk's ...you know I got you covered.
Action_Bronson-Barry_Horowitz-CDS-2011-UC
Action Bronson
is making hella noise all over
NY
with his new album '
Dr. Lecter
'. If you aren't up on this
Flushing Queens
native, just thank me for giving you the heads up and something hype to rock all summer. Some say that it is the best album that have heard in years... including myself. Others have said "hip hop is back in NY". I'd put my money on this dude any day of the week. He's kinda sounds like a young Ghost with dope ass production behind him. He has been recently working with
Statik Selektah
and
Mayhem Lauren
of Thirstin' Howl III's Lo-Life clique.
Here's the track from the video off his new album if you want to download it.
DOWNLOAD
I was gonna post this whole shit cause i do have it, but I figured since you guys know everything, then you would know where to get it yourself. Best album of 2011 so far. People are sweating the new Reks album, but that is no comparison to this instant classic. All you need is one listen and you'll know what I'm talking about. This dude actually looks like a heavy version of my cousin Matt. Crazy shit. Sleep if you want, but Action will be invading your playlist in one way or another. Don't say I didn't tell you so wigga.
Dirt_Nasty_and_King_Fantastic-Choke-CDS-2011-UC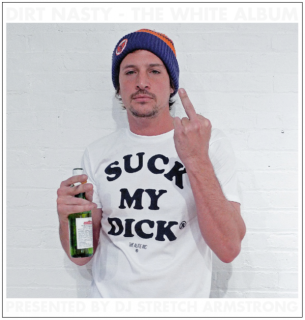 People are probably wondering why I post so much
Dirt Nasty
music on my blog. Plain and simple answer...It's entertaining. It's not even close to as good as some of these other stuff I post on here, but it's also 1,000 times better than the shit on the radio today. Plus I'm a dirty muthafucka at heart.
Simon Rex
has been fondling the music business and the fashion world since his early days as a host on
MTV's Remote Control
. After teaming up with
Stretch Armstrong
to release '
The White Album
', he continues to do shows and amaze crowds with how much coke he does during those shows. I have nothing against coke, cause I can say it's got me plenty of college ass back in the day. I just smoke, drink, and on occasion twist some hash in the vega. That's my cup of jack. This song isn't as dope as the last song I posted, but it's still worth playing...at least once.
Check it.
Decon_and_Hip_Hop_DX-Never_Not_Fresh-(SXSW_Showcase_Sampler)-2011-UC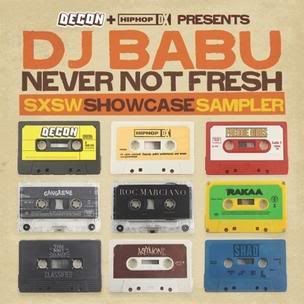 Here's another exclusive you will find at a few spots only, including
Dusty but Digital
. This is the CD sampler they were giving out at the
Decon Records
booth at
SXSW
music festival. It features all new music from artists on the Decon label, and some exclusives from up and coming artists. This disc was entirely
mixed by DJ Babu
of Dilated Peoples.
ENJOY!
Chi-Ali Then
Chi first made his first appearance as Jeff on various B-Sides of singles from
De La Soul
's
3 Feet High and Rising
. He reappeared as
Chi-Ali
two years later on
Black Sheep
's debut album
A Wolf In Sheep's Clothing
on "Pass the 40," a
posse cut
about drinking
40s
, rocking women, and ripping the
mic
. Chi Ali at the time was a member of the
Native Tongues
and also had connections with the Legion family, along with
Showbiz and AG
.
This was one of the songs that made him a household name in the hip hop community. "
Funky Lemonade
" was my favorite joint off his album. I still remember killing doubles to that back when it dropped. Always a good song to chop up while drinking a
40oz of Crazy Horse
.
He got pinched after being on the run for a few months and got sent to prison in 2001. He was charged with the murder of his girlfriends brother. He was even on America's Most Wanted and
Managed to stay at large for over a year.
Chi-Ali Now
After doing years in Sing Sing Correctional as prisoner #04A0267, he's apparently changed his mind about being a gangster. Grab his classic 1st album
HERE
.
Flippin' Footage
I only remembered a little of this when
Flux
and the
FWORD
fam were taping it. I was about 3 blunts in and 10 PBR's deep when this was filmed. We were out front cracking on people walking by, Heather Morrison (pregnant on the 9's), and all the cornballs driving by that had Dead Hardy steering wheel covers. That was a fun night and I can't thank these guys enough for the continued support. Much love fellas. Flux killed one of my beats in this video too. The last 3 Don Smog CDs sold at this show for $20 a piece.
Good News. Gas prices are up.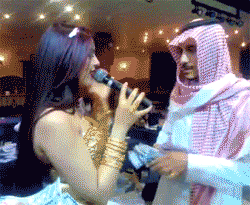 Now that's how you kick game.
#ILLBEBACK