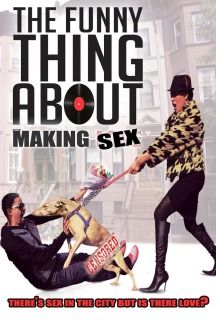 Here's a sneak peek at the new film sent to me by
Dstroy
of
RSC/Arsonists
fam. It is being produced by Mr. Complex
THE STORY
DAVID is the last romantic guy in New York who collects 90's memorabilia. He is devastated when his fiancé who is sleeping with every guy in the city dumps him to pursue a career as a TV dance show contestant. Fed up he starts "phone fishing"; leaving cell phones in bars near hot women and then calling the phone pretending it is lost and sets off dating adventures. David's looking for love but finds ladies with vicious pit bulls, a dominatrix into aerial acrobatics, a sexy drug dealing gangster, cross dressing thugs and a woman in a Catwoman suit. He is infatuated with his gorgeous coworker and barely avoids getting shot by her jealous fiancé.

When his ex returns to him, David must decide if he wants to continue the ladies man act or accept that she may be the only person who has the love he's been longing for.
Kool_Keith-Who's_The_Man-VIDEO-2012-UC
I've never been a huge fan of
Kool Keith
and all his pseudonyms after the Ultramag years, but I had to post this video because anything that focuses on graffiti is cool with me. This is actually one of the better songs that I've heard as of recent from Dr. Doom.
M.A.S.K-Make_The_Sound_feat._Rhymefest_(prod._by_DJ_Premier)-CDS-2012-UC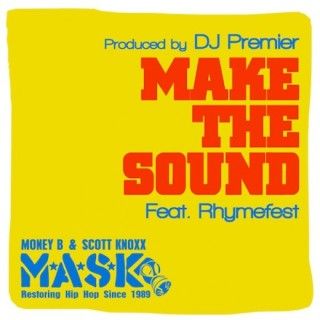 Even though 2Pac's former original running mates Digital Underground disbanded back in 2008, that hasn't stopped former member Money B from actively making music. Recently, Money hooked up with Milwaukee native Scott Knoxx to form the group M*A*S*K, and having spent most of the year locked in the lab, the duo came out for some air back in July to release their first single, "Living In The Sky."
Now, just over a month later, Money and Knoxx return to the surface to liberate a brand new recording entitled "Make The Sound," which is produced by legendary beatsmith DJ Premier, and features Chi-Town emcee/activist Rhymefest. Listen to M*A*S*K as they continue to "restore Hip Hop since 1989″ down below, and stay tuned for their upcoming album, Stuntin' In A Recession.
Download "
MTS
"
Don_Streat-Vietnam_Kidz_feat._Kool_G._Rap-CDS-2012-UC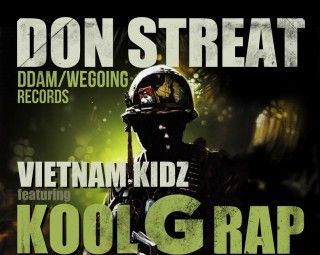 Don Streat
exclusive featuring the great
Kool G. Rap
. G. Rap is offering features at the moment so if you have some feddi and want to make a track with one of the best, hit up his twitter acct. Find it yourself, I can't do everything for you.
Download "
VK
"

Dirt_Nasty-Party_All_The_Time_feat._Chris_Jones-CDS-2012-UC
The latest Dirt shit that hit my inbox. Always funny. Always entertaining. Another retarded 80's flip.
Download "
PATT
"
Dirt_Nasty-Freestyle-feat._Andre_Legacy_and_Beardo-VIDEO-2012-DNTV
More dumb shit from the overly drugged up DN. I love that these guys really don't give a fuck and just do dumb shit, they were the first. Sometimes it does get annoying and old though. We even got a few wannabe copycats in the area. I'd much rather see a video with just Dirt... These other two goofs do absolutely nothing for me.
The_Good_Life_X_Ricky_Powell-Uncle_Sloppys_Zooted_Lay_Up_Line_Mixtape-2012-UC
The Good Life
,
DJ Smoke LES
, and
R. Powell
drop their third installment, shitting on heads like pigeons in the parks of NYC. This is the real cover BTW. Another great listen that actually would've been family friendly if The Rickster wasn't being his usual self and dropping bombs throughout. A must listen.
Download "
Zooted
"
Yak_Ballz-Gas_Galaxy-2012-Y@K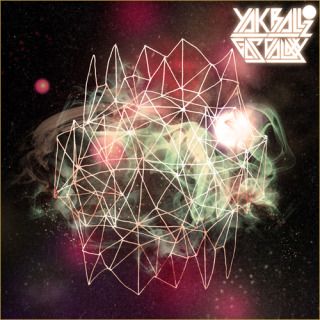 Y@k Ballz
finally releases the album that has been in the works for 2 1/2 years +. This dropped almost a week ago today to the date. Y@k has been my peoples since college and I had to show him some love. This album is Y@k similar from what we heard on the Scifentology releases. He is experimenting with new directions in sound due to his recent influences such as: Lupe Fiasco, Kid Cudi, and we can't forget his close friend El-P. All of the production is done by Y@k and Chapter 7, this album was well worth the wait. After slowly leaking out track after track for over a year, he decided to let loose the rest to the project for free. Y@k has started getting his feet wet by producing more and I can't say that I haven't been enjoying it. To stay current on what's happening with Y@k and the rest of his camp,
hit up his website
.
1. -DSMU - chapter 7
2. -The Compass - chapter 7
3. -Vitamin D - yak ballz
4. -Ready To Roll - yak ballz
5. -Zodiac Killer - yak ballz
6. -Black Sunset - chapter 7
7. -Mixtape - chapter 7
8. -Gas Galaxy - chapter 7
9. -Youniverse - yak ballz
10. -Mind Reels -yak ballz
11. Hypetronic - yak ballz & chapter 7
12. -Machine - chapter 7 (bonus)
13. -Hypetronic - lunice remix (bonus)
14. -Zodiac Killer - circuit bored remix (bonus)
Download "
Gas Galaxy
"
DJ_Muggs-The_Official_Rock_The_Bells_Mixtape-2012-DP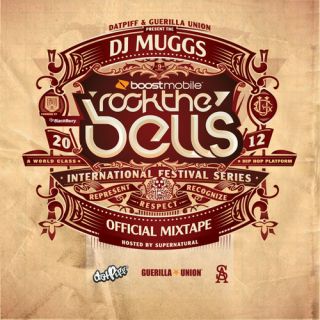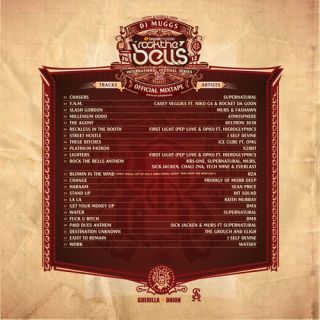 Rock The Bells
is right around the corner and to set it off they acquire DJ Muggs musical expertise. A ton of exclusives that spans the spectrum from Supernat to Rza. A dope as mix of songs that will have you wanting to load up the ipod and go mow your lawn.
01. Chasers (feat. Supernatural) (DatPiff Exclusive) [00:02:51]
02. Y.N.M (feat. Cassie Veggies, Niko, G4 & Rocket Da Goon) (DatPiff Exclusive) [00:02:50]
03. Slash Gordon (feat. Murs & Fashawn) (DatPiff Exclusive) [00:02:42]
04. Millinium Dodo 2 (feat. Atmosphere) (DatPiff Exclusive) [00:02:34]
05. The Agony (feat. Deltron 3030) (DatPiff Exclusive) [00:01:54]
06. Reckless In The Booth (feat. Ice Cube & OMG) (DatPiff Exclusive) [00:02:17]
07. Street Hustle (feat. Supernatural) (DatPiff Exclusive) [00:04:13]
08. These Bitches (feat. Slim The Mobster & Twista) (DatPiff Exclusive) [00:02:16]
09. Platinum Patron (feat. Xzibit) (DatPiff Exclusive) [00:02:15]
10. Lighters (First Light) (feat. Hieroglyphics, Pep Love & Opio) (DatPiff Exclusive) [00:02:35]
11. Rock The Bells Anthem (feat. KRS-One, Supernatural, Murs, Sick Jacken, Chali 2na, Tech N9ne & Everlast) (DatPiff Exclusive) [00:02:59]
12. Blowin In The Wind (Single From Man With The Iron Fist) (feat. RZA) (DatPiff Exclusive) [00:02:06]
13. Change (feat. Prodigy) (DatPiff Exclusive) [00:01:42]
14. Haraam (feat. Sean Price) (DatPiff Exclusive) [00:02:49]
15. Stand Up (feat. Hit Squad, Goon Dox, PMD & Sean Strange) (DatPiff Exclusive) [00:02:40]
16. La La (feat. Keith Murray) (DatPiff Exclusive) [00:03:18]
17. Get Your Money Up (feat. DMX) (DatPiff Exclusive) [00:02:12]
18. Water (feat. Supernatural) (DatPiff Exclusive) [00:02:09]
19. Fuck You Bitch (feat. DMX) (DatPiff Exclusive) [00:01:51]
20. Paid Dues Anthem (feat. Sick Jacken, Murs & Supernatural) (DatPiff Exclusive) [00:03:33]
21. Destination Unknown (feat. The Grouch & Eligh) (DatPiff Exclusive) [00:02:52]
22. Exist To Remain (feat. I Self Devine) (DatPiff Exclusive) [00:04:22]
23. Work (feat. Watsky) (DatPiff Exclusive) [00:03:03]-
Download '
RTB 12
"
Now you can get back to shakin your stinkin ass.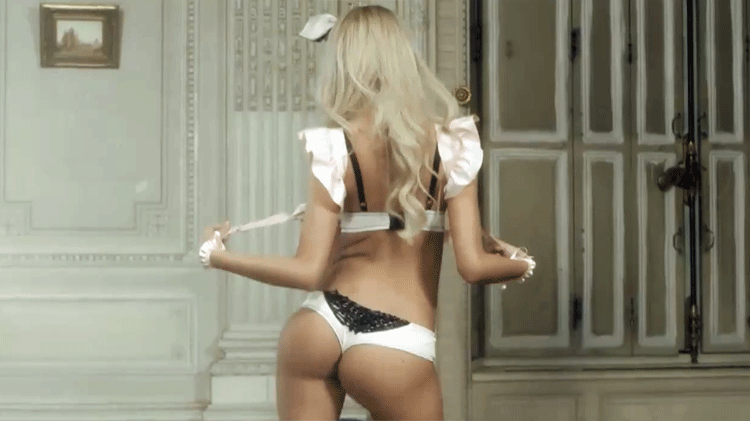 This actually looks like a girl I know. She smokes.