Babu-Konnichiwa_Bitches-2012-FTD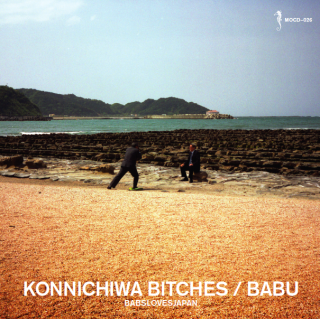 Several months ago my friends
B+ and EC
hit me up about
doing a mixtape consisting of Japanese records. B, E and
myself had all been on ridiculous digging missions together
before and they had known that I had lost my mind in japan a
couple times copping Japanese joints… so this idea made
perfect sense… this mix contains a lot of tv and movie
soundtracks and scores, studio background music, anime
soundtracks, funk, pop, rock & soul with the common thread
being dope funky music! I hope u enjoy listening as much as
I enjoyed putting this together!
– Peace,
BABU/DILATED/JUNKY
Download "
Konnichiwa Bitches
"
14KT-Blessed-CDS-2012-UC
The producer behind
The Athletic Mic League
brings us his new video, which is a look behind the scenes. Hailing from Michigan, 14KT has been making noise for some time now. I still have some old promo wax from my college days kickin around here that he produced. This is taken from his new record
"A Friendly Game Of KT"
, which has some serious tracks on there. He will be someone to look out for in the coming months.
Download "
Blessed
"
Sha_Stimuli-The_Emcee-2012-Xplode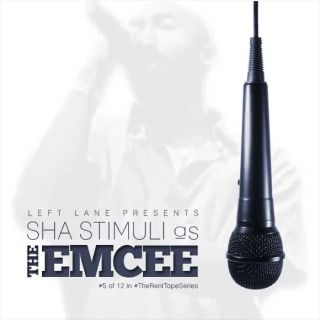 Sha Stimuli
drops another installment of his
Real Tape Series
. This would be #5. I'm not a huge fan of Sha, but he has his moments and you have to respect what this guy is doing to build his brand. It's one of the better in the series that I have heard. A few industry instrumentals mixed with original production for this one.
Tracks.
1. The Emcee
2. The Difference
3. So Good feat.
Nino Bless
,
Crooked I
, and
Cambatta
4. Connect 4 Part 2 feat,
Shabaam Sahdeeq
,
Skyzoo
, and
Chaundon
5. Phillip Morris
6. Street Life feat.
Sean Price
and
Cymarshall Law
7. Lyrics To Go feat,
King Magnetic
8. Unsung feat.
Smelly Biggs
Download "
The Emcee
"

Sev_Statik_X_Goldtooth-Say_Peace_(Live at Valentine's_6.8.2012)-UC
Here's a video I just stumbled across of the homie
Sev and his band Goldtooth
rocking the
Say Peace
joint I produced for him live. I always love to see stuff like this and see people's reactions to the music I produce. As for seeing it live, that's a whole other element everyone should have the chance to enjoy. Goldtooth kills this song whenever they play it, and Sev has been coming correct for years.
Peace.