Awar-Tunnel_Vision-CDS-2012-UC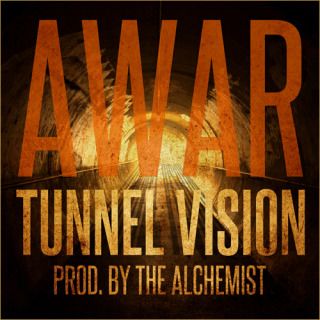 Awar
hits us with his second joint from
ALC
. By the sound of this beat, you can tell The Chemist still has his touch. I remember talking to Awar during a show a few years ago and he was gearing up for some of these releases back then. I love that he waited for the perfect time to drop it. Timing is everything in this day and age. Salute man.
AWAR - Tunnel Vision (Prod. The Alchemist) by AWAR
The Laws Of Nature
In Stores August 7, 2012
www.awarstories.com


ICE CUBE X OAKLAND RAIDERS
GooooooooOooOOooooooo Raiders!
N.W.A.-Approach_To_Danger-(Mixdown)-VIDEO-UC
Some spliced studio footage from late '89 around the time Ice Cube left. They were finishing up another one of the albums in my top 10...
EFIL4ZAGGIN
.The name of the new album had been revealed in "Kamurshol" from N.W.A's previous release
100 Miles and Runnin'
, but only by playing a vinyl copy backwards could the otherwise unintelligible sound be deciphered as "niggaz for life". Since the album contained the word "Nigga" in it, on some publications it had to be edited out as
Straight Out of Compton 2
.
The album went on to hit #1 on the Billboard 200 on 1991.
Fuck The Police.