Chain_Swangaz-Extended_Package-EP-2011-UC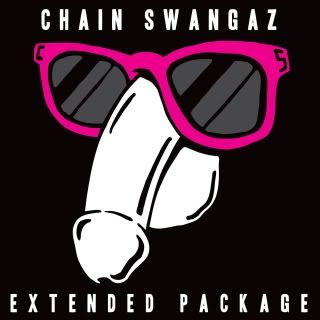 The latest project from that crazy cracker Dirt Nasty.
Chain Swangaz are @dirtnasty and @sirjackflash
All songs produced by Jack Flash.
DOWNLOAD
"Extended Package"
Directed by: Nicholaus Goossen
Featuring: Benji Hughes, Kreayshawn, Lil Debbie
Chain_Swangaz-Futuristic_Love_Patrol-2011-UC
Wais_P-Behind_The_Scenes_Video-2011-UC
More
Wais P
. in the works....if you are not familiar, then you should do your homework. Wais is one half the Roc-a-fella group "
Da Ranjaz
" and has appeared on Jay-Z's Vol. 2 Hard Knock life LP. Since popping back up he has been embraced by the underground scene for picking great beats, and have dope verses on all his cameo appearances. With a ton of new projects in the works, he is proving that he is on of 2011's emcees to be reckoned with. Be on the lookout for the new mixtape he is soon to release with Gang Starr frontman, DJ Premier called "Primo Pimpin'. It is sure to be dope. You can also check his
Random Pimp EP
he released as a tribute to the Random Axe LP that dropped earlier this year. If you already have that, then you should also add his
It's In The Game EP
to the collection.
Aight bitches....Time to get some sleep.