The new
Nike Air "Mag"
limited to 1500 pair and modeled around the shoe from the all time classic,
Back To The Future II
. The idea is dope but they do look like a pair of Yeezy 2's. People have a better chance at an orgy scoring three beautiful women every time they go out, before they will score a pair of these. 150 pairs per day will be auctioned on eBay tomorrow
September
8th with net proceeds going to the Michael J. Fox Foundation…Good Luck.
...and if you are in need of something to rock with it.
Style_Wars_Tee-2011-
Front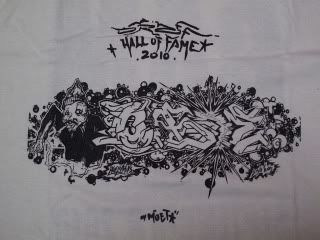 Back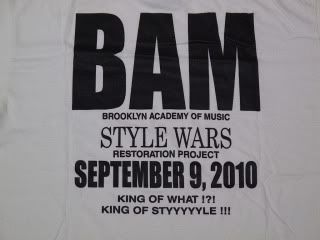 Moet and Kase 2
(RIP) collaborated to make a bunch of T-shirts for a 2010 fundraiser at the Brooklyn Academy of Music. Nearly 25 years since
Style Wars
first excited viewers, the film's negative stock is beginning to decay and we are hoping to raise enough money to preserve it for future generations of artists and writers. Several shirts were left over and the BAM event info was added on the back. Kase 2 received a cut of the proceeds and he kept one of the 'hoodies'.
Apathy-Stop_What_Ya_Doin'_feat.-Celph_Titled-VIDEO-2011-DGZ
New Apathy video. Get off that bullshit and check out some real hip hop. Dude definitely stepped it up for this album.

Amy_Winehouse_X_Tony_Bennett_(Recording_Session)-2011-TBS

Very tragic loss....so many talented individuals fall to the hand of addition. She may not have been on drugs when she passed, but it totally sped up the process of life with her.
Vanilla.
6 in the morning....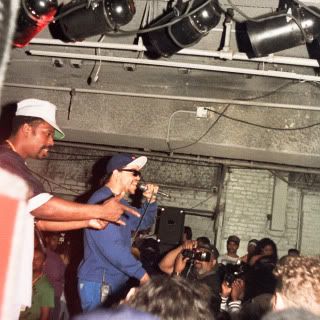 the real Ice.
more new shit soon.