The_Vinylcologist-All_The_Fixins_Vol._5-2012-UC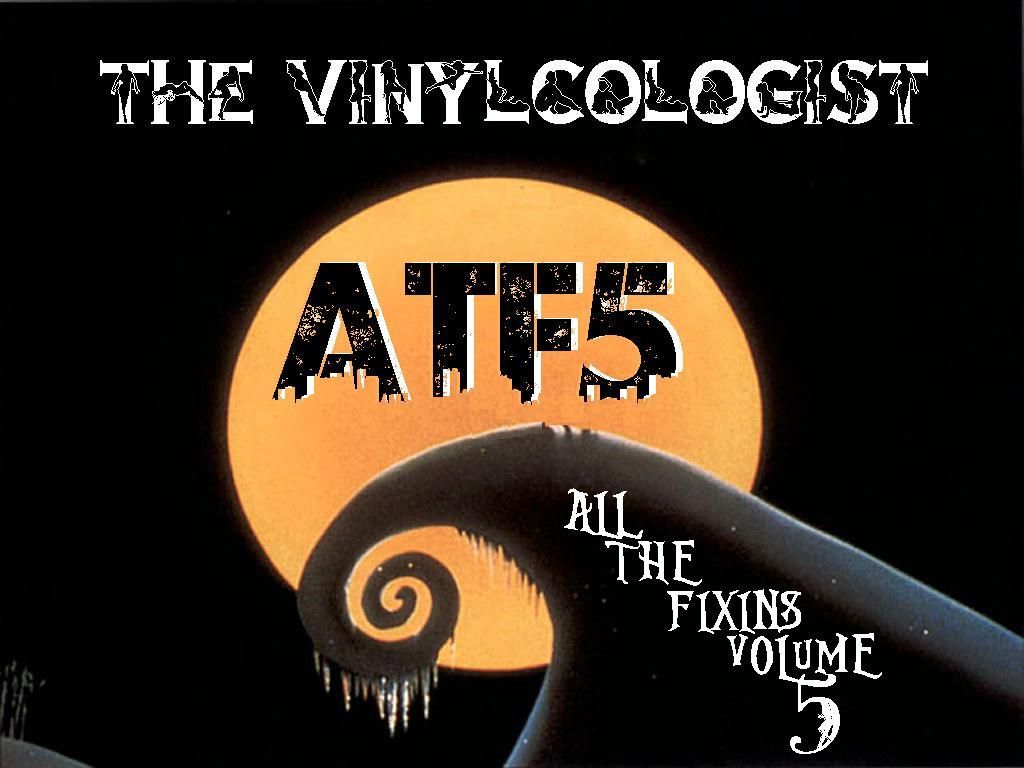 The annual mixtape, which usually features a nice mix of my favorite tracks of the year and some unheard exclusives. This isn't one of those mixtapes that you find on Datpiff, or DJBooth amongst the flood of wackness and watered down junk. This is a REAL mixtape, you know, like the ones no one makes anymore. Yeah, well I still do what I've been doing for years. I make these not only for myself and my fans and true followers, but also to pay homage to the great music that has or hasn't dropped. The delay on this was inevitable due to edits and things that were beyond my control. If you have been following the series, you know ATF usually drops on Thanksgiving. Special thanks to De La Soul for comin thru and hooking it up for me. Much more to come in 2013. Stay tuned and don't get caught slippin.
1.
Plug One and Plug Two
- Intro
2.
Large Professor
- Light Years
3.
Bumpy Knuckles and DJ Premier
- More Levels
4.
Showbiz and AG
- Trapped
5.
Evitan
- What's The Happs??
6.
Moka Only
- Sleepin' Dogs
7.
Big Shug
- I'm 4 Eva feat
Singapore Kane
8.
Craig G
. - Oh Oh Oh Its...
9.
Blaq Poet
- No Joke
10.
Quakers
- Fritta Happier feat.
Guilty Simpson
and
MED
11.
Roc Marciano
-
76
12.
Saigon
- Not Like Them feat.
Styles P.
13.
Vast Aire
- Bongs Full
14.
MHz
- Additionary feat.
Ill Bill and Slaine
15.
JFK
- That's Real feat.
Slaine and Jaysaun
16.
Action Bronson and Alchemist
- Blood Of The Goat feat.
Big Twin and Sean Price
17.
Styles of Beyond
- Take That feat.
Celph Titled
18.
Sean Price
- S.T.F.U. 2
19.
Quakers
- Rock My Soul feat.
Prince Po
20.
Plug One and Plug Two
- Goontown Skit w. Vinyl
21.
Plug One and Plug Two
- Clash Symphony
22.
The Kid Daytona
- Rice and Beans
23.
GM
- I Never Front
24.
Wu Block
- The Bonus feat.
Inspectah Deck
25.
Prof
- Interlude
26.
Joey Bada$$
- Indubitable Freestyle
Download "
ATF5
"
Notorious_BIG-Summer_Jam_Meltdown-199?-UC
Here is a hilarious video that surfaced of BIG tossing a bottle at Big Kap for fuckin up his set more than a few times. Lil Cease catches a case of the giggles n shit too. I'd have to do the same thing if that shit was me.
Notorious_BIG-Awards_Party_(03.09.97)-UC
While we are looking at rare videos... this video was just released and was recorded hours before Biggie's death. A ton of cameos and shout outs in this video. It seemed like everyone was in Vegas that weekend.
Arsonists-Freestyle_(Live_at_Fatbeats)-2000-UC
Yet another rare video I came across in my recent travels.
Stillwell Q
kills this shit, shouts to the whole
ASF
crew. Talks of a reunion album in the works are fluttering. I also know for a fact that there is a slew of unreleased OG Arsonist's tracks from when the recorded "
As The World Burns
". This was one of the the things we spoke about when I kicked it with Q a few months back. Props to RSC as well.
Till the next time.
Merry Chrismahanaqwaznika
.