Tree_Shurts-G13_T-shurt_(Collection_4)-2011
FRONT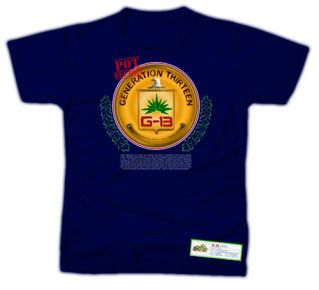 BACK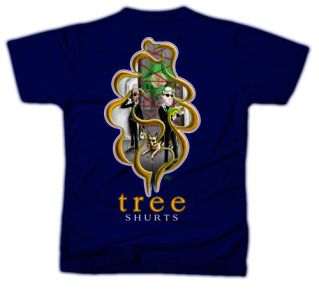 LABEL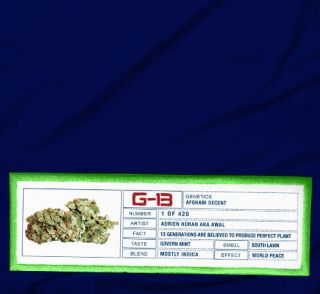 Preorder the new
"G13" shirt here.
shipping
Dec 30th
A message from Raz...
"
BE EXCLUSIVE

"

It began as a regular night in

Upstate NY

with a few good friends. After much stimulation of the mind the ideas started to flow. We went back and forth on ways to bring this exclusive culture we enjoyed so much to the common marketplace.

We initially started with a huge blown up picture of one of our exclusive nuggets on a Shurt. When it was worn around

NYC

it got so much attention and inquiry we had to develop this idea fully. After many more sessions of mind stimulation among friends and chronisseurs we came up with a way to brand our strains of exclusive marijuana on a t-shirt.

"Be Exclusive" started by only burning the finest on the planet. Bringing that culture into the fashion industry is where we stand now. This is a truly exclusive piece of clothing with a limited production of 420 and a custom number assigned to each Shurt. So support the cause, rep your culture and get your own exclusive Tree Shurt today.

Stay Up,

Tree Shurts

They recently released a limited edition

MIRK

Grind Tree Shurt with album presale purchase. Inquire via the site for those. They are superlimited and Mirk's album doesn't drop till Feb.

Check out previously released designs on Clone shirts as different colorways.

Originals are much different than the clones. They are less in price and of the same great quality as well. Check the tree hats as well which fit better than any other fitted. Shouts out to Grassroots, Raz, Mike B., the tree bunnys, and the rest of the heads I met down at the HQ.

I will be grabbing another fitted for sure.

They linked up with Method Man at the Wu Tang show and

check out Mr. Meth

setting off the tour with the Upstate Trees hat. I want to personally thank you Meth... for always taking good care of your fans and followers.


COMING SOON
Tree_Shurts-

Green_Crack

_T-Shurt_(Collection_4)-2012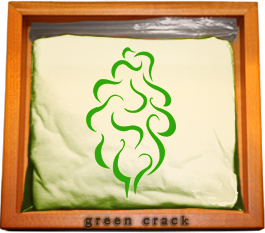 on to the music... Crazy new shit, you know how I do. This is the only place you need to come for the greatness.
What's in Vinyl's Ipod?
1.
The Roots
- Undun
2.
Common
-The Dreamer The Believer
3.
Big L
.- 139 and Lenox
4.
Dibia$e
- Comfort Zone
5.
The Kid Daytona
- The Interlude II
Planet Asia_and_Madlib-Cracks_in_The_Vinyl-EP-2011-UC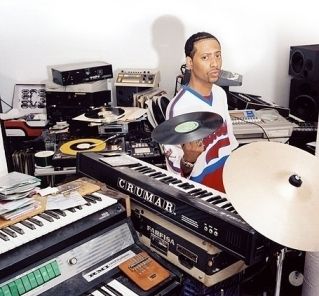 Can't tell you how amped I was to see this. Always loved both these guys and wanted them to collab on a project. Here it is. Judge it for yourself, I know you gonna anyway. Some of the beat you may have heard before if you dig into lib's deeper collection.
Tracks:
1. double dutch
2. carrying crates
3. masonic vocals
4. street clothes
5. rap graffiti
6. madrid
Download
"cracks"

Moka_Only-Martian_Xmas_2011-2011-UC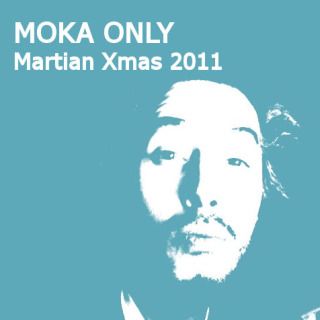 You knew it was coming. I told you it was coming.
The annual Martian Xmas disc filled with goodies for all you good little boys and girls.
Download
"xmas"
The_Kid_Daytona-The_Interlude_II-2011-UC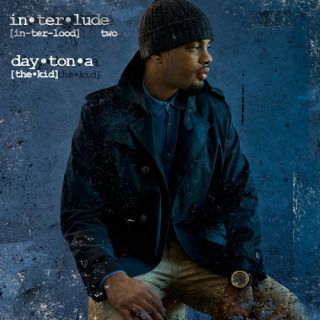 The Kid Daytona comes hard with this soon to be classic mix. The beat selection is fucking great on this and features a ton of the latest up and coming artists out of the city.
Download
"the interlude"
Frank_The_Butcher_and_DJ_7L-The_Essential_Dipset_Collection-2011-UC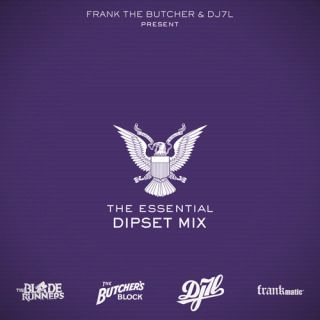 The reign of the

Harlem Diplomats

is without a doubt one of the most influential periods in modern hip-hop. The movement that officially started with family features on Camron's 'S.D.E.' album turned into one of New York City's most powerful crews. Dipset created a sound that transcended the borders of east coast rap with a style that fueled urban culture for the better half of the 2000s. Killa Cam's unapologetic uptown crew, Jim Jones, Freaky Zeeky and Juelz Santana, evolved to be leaders in their own rights commanding offshoot rap groups while still reppin' the eagle and still screaming Harlem.
To celebrate the legacy of the Diplomats, we put together a comprehensive mix spanning years of bandana wearing and flag waving. While there is no possible way to include every significant offering of their vast catalogue, we believe we compiled some of Dipset's best music in this 100+ minute homage.
Enjoy
DIPSET,DIPSET,DIPSET,DIPSET
Tracklist:
1 - Harlem Radio
2 - Dipset Butcher's Blade Intro
3 - The Diplomats - I Really Mean It
4 - Juelz Santana - Okay Okay
5 - Jim Jones feat. Camron - Certified Gangsters
6 - Juelz Santana - Clockwork
7 - Camron - Wet Wipes
8 - Jim Jones feat. Max B - G'z Up
9 - "Know a lot of beats, but I say no names" pt.1
10 - The Diplomats - Dipset Anthem
11 - Camron - Back By Popular Demand
12 - 40 Cal - Paid In Full
13 - Juelz Santana - Broken Language
14 - Vado - Large on the Streets
15 - Camron Juan Epstein interlude
16 - Camron feat. Juelz Santana & Jim Jones - Come Home With Me
17 - The Diplomats - I am Ready
18 - Camron - Killa Cam
19 - Jay Bezel Freestyle
20 - Freaky Zeeky Phone Call
21- Camron feat. Kanye West - Down and Out
22 - Byrd Gang - Purple City Byrd Gang
23 - Camron Press Conference interlude
24 - Camron feat. Jim Jones - Hate me Now
25 - Camron - Get'em Girls
26 - Camron - Show You How to Do This
27 - Juelz Santana - S.A.N.T.A.N.A
28 - The Diplomats - Bout it Bout it
29 - Camron Stretch Armstrong & Bobbito WKCR Freestyle
30 - Camron - Oh Boy
31 - The Diplomats - Crunk Musik
32 - Juelz Santana - Dipset (Santana's Town)
33 - Camron feat. Jim Jones & Juelz Santana - More Gangsta Music
34 - The Diplomats - Salute
35 - Juelz Santana - Oh Yes
36 - Camron Feat. Jay Z - Welcome to New York City
37 - "K

now a lot of beats, but I say no names"

pt.2
38 - Jim Jones - Fly High
39 - JR Writer - Get'em
40 - Hell Rell Freestyle
41 - Juelz Santana - Mic Check
42 - Jim Jones - Baby Girl
43 - You Maaaaad interlude
44 - Camron feat Juelz Santana - Hey Ma
45 - Camron - That's Me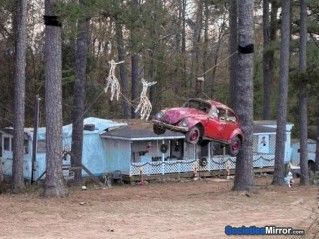 Up up and off we go.
Foo's Ball