Catch A Beatdown...Collective, that is.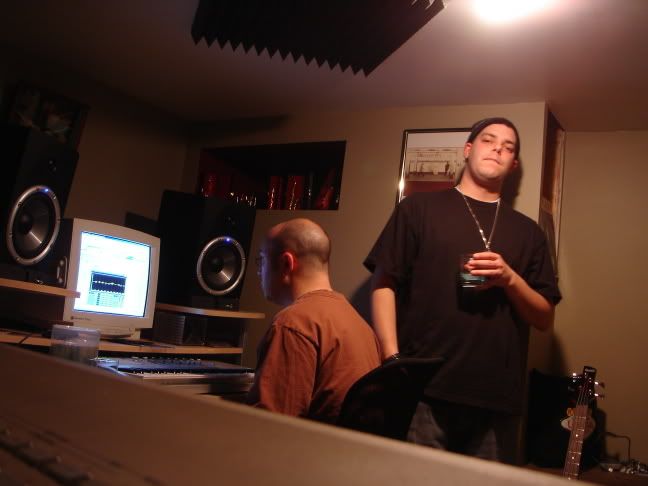 This just in....BeatdownCollective and the staff are working on a greatest under the radar series from Upstate NY artists. There will be some well-known joints on there and also some exclusive (only for this cd) type shit. Make sure you quit smoking before then so you can keep up with the lyrics while your ghostrapping your heart out in that piece of shit bucket you call a vehicle.
The Other POPE.
Pope is back in the studio working on his latest. This is sure to be a more underground based album. Giving it that "NY" feel will be Jack N. Vinyl on all production. How did he get us to do pretty much his whole project???? If you had to ask, then you couldn't afford it. Be up in the lighthouse looking out for this release. No name yet, but that's just us being lazy fucks.
20-0-seven dunkage.

Nike has begun to release thier '07 line of SB Dunks. I really don't know how they'd outdo thierselves after last year, but I'm sure they will find a way. Check out some of the
new samples
. For those who can't afford the real deal you could always order from an ebay seller with a China address, (way bootnick) or simply buy the minature collectibles that are on ebay right now.
Dropping Bombs...

looking for the hot gear to match dose shits, slip n slide on ova to check out
The Hundreds
new fall collection. They specialize in hard to find colors that are linked with on another. Superhot!
Swagger
Stole The Show.
The new Ghostface Killah New Era LE Fitted.
Swagger.com has teamed up with the Wu to release a series of limited edition tees, hats and other accessories.
Peep this out.

L
osers
L
ove
Apparently L.L. Cool J. is in the studio working on a new album collabo with rapper 50 Cent. Maybe if we are lucky we can hear more garbage beats from Scott Storch on this project. Oh, and if we are truly blessed they may have that cornball Usher sing a hook for this sad idea of an album. It will probably sell a shitload of copies, but the people buying them aren't hip-hop, hell, they aren't even rap fans. They're just a bunch of people who got this shit fed down thier throat till they've convinced themselves that it tastes good. As far as I'm concerned G-Unit is deader that Jim Nabors and L.L. should quit while he is ahead.
Read more on this dumb shit.
MOS DEATH.
New York's Finest were kept busy by the MTV Video Music Awards on Thursday, busting actor-rapper Mos Def outside Radio City Music Hall during the show.
Def (aka Dante Smith, 32, of Brooklyn) was staging an impromptu performance of his song "Katrina Clap," which criticizes President Bush's response to the hurricane last year.
Police said his entourage rolled up in a flatbed truck and were "inciting the crowd" outside the VMA venue. After the driver refused to comply with a request to move, Def was issued a summons for "operating a sound reproduction device without a permit," according to an NYPD spokeswoman.
The incident happened about 10 p.m. "He was free in plenty of time to see the awards show," a police source said. "It was real quick - just a summons."
King, meanwhile, got his summons for trespassing.
The 33-year-old Angeleno and sometime Howard Stern guest has made a career out of crashing awards ceremonies. He was snatched off the stage after grabbing the mic and promoting his Web site during the live broadcast.
Can you believe these assholes? damn.
La Coka Nostra (
video
) (ill bill performance)
GEMS (music of the week)
Raekwon
-
Flawless Crowns
(vatican mixtape vol. 2 exclusive)
Big Noyd
-
Money Roll
('bout time noyd hit us with some more)
Ayatollah
-
Love's Ghetto
(hot ass beat off his new album, ill drums)
EYE Candy----0-O-----Famke
Aight fuckers....gotta go make myself a big breakfast, and dumbo drop a doogan.
more shits n giggles to come.