AAAAAWWWWWWWW Shhhiiiiiiit!!!!!!!!!
Monday night football is gonna be a mufvvva this week with a double header starting at 7pm. The first matchup will be the Vikings VS. the Redskins. I guess they think this is whats gonna make up for the lost ratings without John Madden. People are gonna watch anyway...it's the fuckin' first monday night football of the season foo!!!!!!! Wiggaz just care about the wing specials.
RAIDERS VS. CHARGERS @ 10. Don't make the RAIDER NATION hunt you down.
FEAT. on my next album.
SOUF PAWLEY
Recognize Wiggaz.
CORNY music....and an even STUPIDER promotion tool.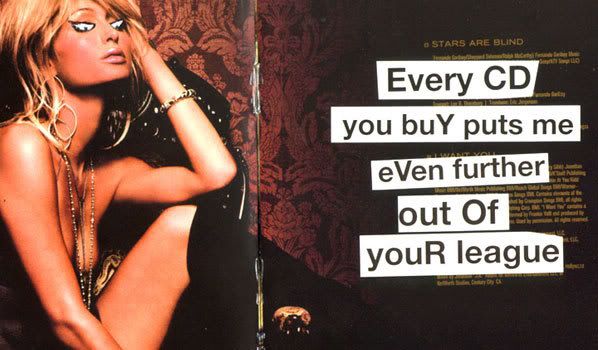 The tru definition of a Bird. This big dummy got pinched drinkin and drivin...pure idiotski or album promotion???? Big ups to BANKSKI

-----------THE LOST TAPE------------------


I recently got a hold of a real dope collection of commentary by the late Dilla and music blended together. He breaks down what it was like to deal with the industry and the troubles that follow over a number of years. It's zipped so unless you have winrar or winzip it ain't happening for you. go head... grab it!
instructions: (stupid fuc's only)
uno-click on link, scroll to the bottom of the page
dos-select free account (this should bring you to another page)
tres-scroll down till you find the file name...
quatro-wait for the ticket to time out and the REAL link to appear. then download.
See it's just that easy, it's just that cheezy, it's always sleazy round heeere.

LORD FINESSE...


"Damn it feel's good to see people up on it"
Here the veteran wrecks the decks keeping onlookers dazed. Do me a favor, break out any album of his you own, crack a blunt wrap, grab da 40oz and let ya hip hop of today troubles fly out the door. Sane?

>>>>>>The RED ...The Black ...and The Green<<<<<<


Veteran Brooklyn Hip Hop group X Clan appears to be more motivated than stagnated by the death of Professor X, as it prepares the group's new album, 'Return from Mecca,' due October 31. The LP, the group's third and first in almost fourteen years, will come just nine months after Prof. X died of complications from spinal meningitis. Leader Brother J, Ultraman Ra Hanna, ACL, DJ FatJack, Kumu M. Haynes, Master China, and Grand Arkutect Paradise plan to continue the squad's Afrocentric based movement through a new venture with Suburban Noize Records. 'Return from Mecca' will feature a revamped version of X Clan's signature ancestral and cultural teachings. The crew, originally comprised of The Rhythm Provider Sugar Shaft (who died of AIDS in 1995), Brother J, Prof. X., and Paradise the Arkutect, was apart of Blackwatch, a musical/cultural movement which included X Clan, Queen Mother Rage, Isis, YZ, and Daddy-O. The Clan espoused the views of militants like Malcolm X, Huey Newton and Clarence 13X, moving dance crowds simultaneously. The group's 1990 debut 'To the East, Blackwards' was followed in 1992 by 'Xodus.' Both albums peaked at # 11 on Billboard's Hip Hop/R&B charts. The Clan split at one point in the nineties and Brother J formed Dark Sun Rider, releasing one LP. If the new LP is anything close to what Xodus was, then we can guarantee that the movement will awaken the spirits that be and flow back to east my brother, to the east!

FREEBIE CENTRAL AVENUE


Medeski, Scofield, Martin, and Wood - Tequila and Chocolate


-great bunch of musicians...gotta love this collabo.
Joe Gibbs and The Professionals- Majestic Dub


-the classic reggae dub buddas from way back when.
Camron - Swagger Jacker (Hova Diss)


-this is really a wake up call for all who think Hov is the best out.


!!!!!!!EyE cAnDy!!!!!!!!


Kianna Dior. "me lov yu long time!"
back in 5...days or so.
-V.