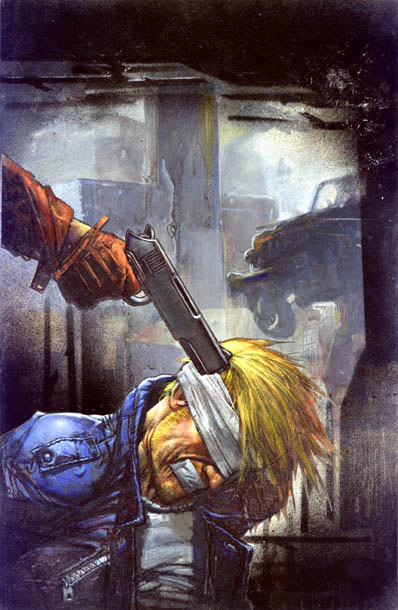 Back once again is the incredible!!!!! ....to blab the truth about what goes on in this godforsaken world. Tons of things to talk about this week. Playoffs, Horse Races, Boating, and Lobster Ravioli. Let's start with my long time favorite tho, Music. On DAT note....we bring you....
this week's
ALBUM OF THE WEEK :

Boogie Down Productions
Edutainment.
Released in 1990, this gem features some of KRS One's best work. I recommend finding this via the internet, amazon, or any music store in yo hood. This album can be played from end to end and will have you rethinking why you started to like hip hop in the first place. go now pawn.
buy it
. doooit. ....and don't say that I never gave ya nothin'. The real info on what's real is all you need wigga.
THE KANTUCKY DERBY (mafia style)
For all who love horseracing, this is a special section just for you. (and, I guess whoever else you decide to share this with)
Barbaro, in sweeping his sixth consecutive start, became the first 3-year-old to bring home the roses off a five-week layoff since Needles in 1956. He was running for only the second time since Feb. 4.
The second-largest crowd in Derby history — exceeded only by the 163,628 who celebrated the race's 100th anniversary in 1974 — saw Barbaro quickly recover after the stumbled out of the starting gate. He all but floated around the track to emerge as the Run for the Roses' sixth undefeated champion of the modern era (since 1915). He joins Regret (1915), Morvich (1922), Majestic Prince (1969), Seattle Slew (1977) and Smarty Jones (2004).
How bout' dem apples???! Theres just one thing that gets to me about horseracing.
THE GREED!
Ok, so let's just say that since the early sixties the mob, mafia, or whatever you choose to call them now has had a very strong influence in the sport and the way it is run. At almost all of the racetracks in New York state there is no rule about alcohol and what you can and can't bring. That's the good part. The bad part is that since it's been ran that way for so many years they can continue to raise prices on everything...posters, food, drinks, and even admission. (and you will continue to pay)
NYRA (the new york racing association)
has done a great job over the years all except for one thing. What's that you ask...? They must have the worst accountant in history because every year they seem to be more and more in debt. Now this is hard to believe considering that everyone else that runs a business in Saratoga during the months of July and August can pay thier way all year round just off that money alone. We see how many people go to the track every weekend, they're always anxious to give us the attendance count on the news, and we also see and hear how many people lose. That's not just at the track in the flesh, that's on every race, on a string of tracks across the country... and if you haven't noticed the OTB channel never goes down, or has a glitch, or doesn't have any races on. Here's my question.
WHERE THE FUCK IS ALL THIS MONEY GOING?????
NYRA for about the past 5 years has had to almost file bankruptcy at the beginning of every season, and it seem like everyone who loves this sport just turns thier heads and doesn't ask any questions. For a place that is making that much money they should be well in the positive side of profit. I guess it's working just like the old casinos in vegas. They hire a squeaky clean frontman to ask for all these state issued loans, and to do all the explaining when the dollars come up short. I mean seriously, how big is the skim???? I guess we'll never know just how much money finds it's way into the pockets of the greedy. What I am sure of though is that there is WAY more to this story and that this isn't the last we will hear about it. If we could be lucky enough to hit a superfecta, that will be about the same time Martin Scorcse will make a movie about it. I'll be there this year shun, it's the August place to be.
SILENT WITNESS

Lebron and the Cav's are taking on those nasty Detroit Pistons this week. Can we expect to see any more quadruple doubles in the near future????? I think not. I hope that he lives up to the hype and proves me wrong. I couldn't be any more of a fan to this guy. He's the reason myself and a plethora of others started watching basketball again. The money hasn't changed him, he plays to play, he plays to win, he plays because he can't not. Yes I know that I just said a double negative, but it makes sense if you say it back to yourself five times parrot. Polly likes crackers so she must really love me.
Sincerely,
----waiting on more to witness
ONE BITCH, TWO BITCH

Barry the bitch is chasing records left and right these days. I think he should just save himself the trouble and quit the game of baseball all together. Now if he does anything worth mentioning he's bound to hear some controversy on it. Personally, I could care less, I just like to see him mad. It's funny how when they talk about the
steroids
scandal he all the sudden had a bad knee last season. Now he's back with that other retard Jason Giambi and they are hitting homeruns like the guy with the coke and ladies in the bathroom of a bar in the 70's.
Giambi
really didn't waste no time, and I still think he is still juicing, but in a legal way. Barry on the other hand is a little smarter than that human garbage pail kid. He is at least waiting to hit some cause he knows that if he comes out swinging at the fences, people will ask questions faster than 15 year olds mother on prom night. Come to think of it, I wonder if Barry and Giambi went to the prom together, and scored some ball shrinkage in the parking lot bonfire later that evening. Proly. Fuck you again Bonds, and you too Giambi. How's it feel to be my most hated athletes??? Bonds on Bonds is corny too, go back to the locker room and watch the other boys, you're better at that.
HA HA VERY FUNNY ...
If you haven't seen this yet, get on it. shit is fucking illmatic. What a pervert.
"I love my dell"

SNUFFULUPADATE!!!!!!!

The Jack N. Vinyl project is officially underway. That's all you'll hear on it till it is complete, or unless that is you are going to Lake George for the annual Lake George Open. Where a few will be lucky enough to be jamming out to the sounds of new music all weekend long. "Think we give a fuck???????!!!!!" Nope. Good looks Katz for the sessions... you know we love your ears. Team Krispy '06

Giveaways Section:
---CAM 'RON -makin' change
-I still love Cam to death, but this was one of three I liked that had an alright beat behind it. His verses are tight like jockey underware, but his choice of beats suck like that joke with the chrome of a trailer hitch that everyone uses.
---Timbo King -davinchi codes
The hip hop society of phonys brokedown.
---Rhymefest -fever
I stole this shit ages ago, but no one used it. It's really too bad, because mine actually blew this one off the map. Good flow tho, Rhymefest gets buzy.
---Barrington Levy -ahyeah we dee dub
Off of some lost dats out of king tubby's studio. (the chill-out)
---DEEZ GUYZ -lobster ravioli (bonus skit)
Bunch ov drunekn ideots in the studio sellibrating sync o de maio a day latte.
later melonhead.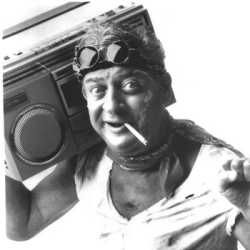 smoke 'em if ya got 'em!