Juan_Deuce-No_Sweat-2012-UC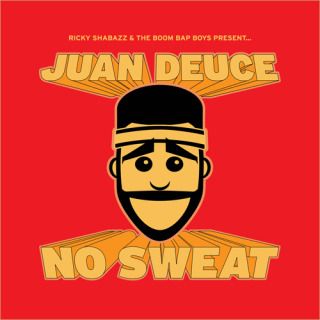 Ricky Shabazz
continues with the onslaught of dopeness dropping fellow Boom Bap Boy,
Juan Deuce
's project. Juan has a few other dope joints floating around in internetland so check them if you get a minute. The 18 track disc feat. production from
Falside
,
Audible Doctor
,
J57
,
Fakts One
and
Fonzi Wells
among others. He introdeuces us to a few newer emcees as well. The beats bump and the disc is well put together. To do some more research on who The Boom Bap Boys and check their work , they recently launched a new website.
www.rickyshabazz.com
1. The Draft (Produced by Falside)
2. Right on Red (Produced by J57)
3. People ft Romen Rok (Produced by Falside)
4. Falling Down (Produced by Fonzi Wells)
5. .38 Special (Produced by The Audible Doctor)
6. Larry Sellers (Produced by Falside)
7. Left You (Produced by The Audible Doctor)
8. Shred (Produced by Fonzi Wells)
9. Freeze (Produced by Fonzie Wells)
10. Menahan ft Jaysonic (Produced by Falside)
11. Yuro Produced by (The Doppelgangaz)
12. Show Me Love ft Jon Hope (Produced by ACB)
13. Back Stroke (Produced by Fakts One)
14. Cutlass (Produced by J57)
15. Jimmy Buffet (Produced by ACB)
16. Reverie (Produced by pJAYd)
17. Valet (Produced by Falside + pJAYd)
18. Clay On Words Produced by Falside
Download "
No Sweat
"
GM-Humble_Pie-CDS-2012-GCE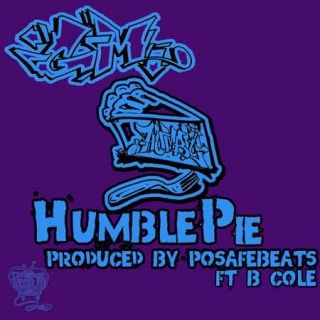 Upstate's most hated on emcee,
Mr. Not You
hit us with the first leak of his new album,
Audio Verite'
Produced by Posafe Beats, this jazz infused song will have your head boppin for days. The new record, which is due out sometime soon is entirely produced by
Posafe
and
Dr. Khil
. I still jam out to G's "
someone else
" joint, also prod. by Po. I might have to go ahead and get that GM logo put on a tee with that colorway to match these grapes. Suave'
Download a slice "
Humble Pie
"

Curren$y_X_ Harry_Fraud-Cigarette_Boats-2012-UC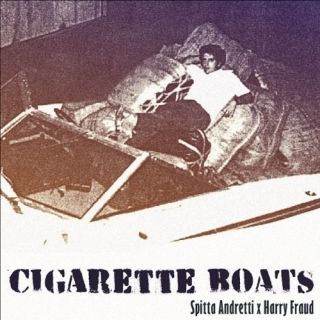 Curren$y
tag teams this EP with upcoming producer
Harry Fraud
. Mr. Fraud always comes correct and some would say he has the most recognizable drop since DJ Clue. He continues to impress me even though I'm not feeling most newer things he is releasing. I'm not so much into his trap style as much as his rap style. After smashing the entire
Vast Aire
album, being the supplier of
Coke Boys
, and then dropping Rugby Thompson with
DZA
, he is definitely proving his versatility. With an album in the stash soon to drop with
Action Bronson
, he is working with all the right people and it seems like we will be hearing "
La Musicia De Harry Fraud
" for some time now.
Download "
CB
"
yU-I_Believe_Remix_(prod._by_Oddisee)-CDS-2012-MMG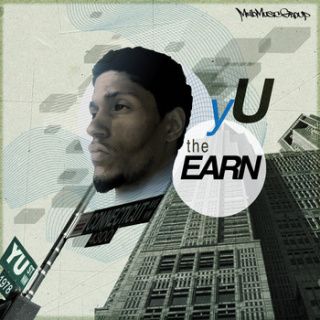 Oddisee
flips up his labelmate's record on some other shit. When I recently hung out with
Q-Unique
, we happened to stumble upon how much of a great producer Oddisee is in our convo. I was excited that someone with the history like Q (who is an original member of Rock Steady Crew, would be giving respect to an up and coming producer/artist. It says a lot about who he is as a person. Mello Music Group stays keeping their name in the press by dropping little gems like this all the time.
Download "
I Believe
"
WE LIKE TO PARTY
WHITE TRASH WE ARE...HAHA