BRING THE HEAT BEAT BATTLE '09
Studio session f. Jack of All Trades, Treez, Powers, Beers, Malk and myself. First beat playing was Malk's, the one with the intro from
'Haze Ignant'
was mine. This was recorded at the Beat Barrax and the look of the studio has changed drastically since then. It's funny, how I came across this. I was just bullshitting online and this I happen to find in my travels. Looks to be posted by Powers about a week ago (and a year and a half late). This is some crazy shit we do annually on Memorial Day weekend. Although we missed 2010, We may have to double the amount we come with for 2011.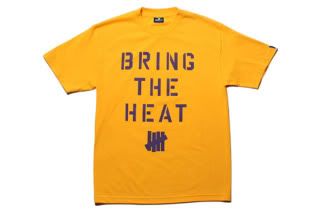 ---------MIKE23 VS. NIKE-----------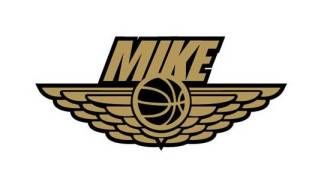 Scott Nelson, the mastermind behind the label
MIKE 23
and a regular of LES, recently disclosed to
Rob Walker
of
Murketing
that
Nike
sent him a "cease and desist" letter, claiming that MIKE 23 "infringe Nike and Converse's trademarks" and connection to Michael Jordan. While Nelson has long insisted that the MIKE 23 label is a homage and tribute, rather a parody or anything worst. Nike isn't having none of that and ordered Nelson to "orderly withdrawal of all infringing products from the market". This effectively shut MIKE 23 down for good. Debates regarding this
David vs. Goliath
battle are trickling throughout the blogsphere since Murketing published the post. While most of us don't have the right answers (since we are no lawyers), we do hope there is some sort of mediation between the sides. After all, the publicity generated by MIKE 23 the last few years have not hurt Nike's image a bit at all.
I've also official decided to take "Be Like Mike" off my album.
You can have it. (click the icon)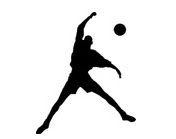 The_Vinylcologist-Be_Like_Mike-CDS-2010-FTS
Get at the real Mike here...
Qwel_and_Maker-Owl-2010-NOiR
New Qwel and Maker is hot don't sleep. I've been playing this for about 3 weeks now. Qwel has been in it for a while and has a lineup of dope LPs with different producers. He has proven over and over that he knows how to do this right. Don't forget about the 'Harvest' album these 2 put together back in '04. That has some serious instrumentals on it. Gwab datshit
HURRRR
"I'll eat ya dam friend, so what the hell you looking at..."
-Ill Bill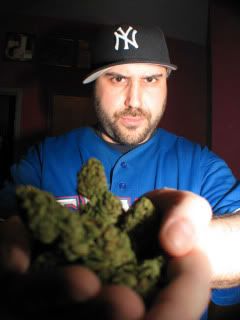 Ill Bill is constantly releasing disc after disc being on the grind. From what I am told him and his brother Necro aren't on the same page right now over the death of Uncle Howie. I just this past weekend was privileged to hear a few new joints. My boy JOAT produced a handful of tracks for the 'Heavy Metal Kings' LP with Vinnie Paz. Here is Bill's latest release.....
Ill_Bill-Holy_Diver-2010-***
---HOLY DIVER---
LINK
I don't know if this is official, or unofficial, but whatever it is Ill Bill always comes correct. I'm not into his stuff as much as I used to be, but hopefully the tracks Jack gave him will change my mind. From what I've heard so far, I'm beginning to get back into Ill Bill's stuff.
Little Mac finds out what happens when your steal from a New Yorker.
I'm not gonna lie, the first joint I actually heard was the
"nike's on my feet"
track that my man Rizzle put me on to. Pretty dope track and reminds me of how crazy we were as high schoolers. We used to throw the parties and dare kids to grab the mic while kicking keg after keg dressing in whatever colors we felt like throwing together that day. Those were the days. I have heard the
"la la la"
track that they were beefing about, but it isn't as dope as some of his others. The kid is pretty talented for a young cat, but a poor decision maker when it comes to taking care of the people that take care of you. I never understood what people had to gain by not giving credit where credit is due. Unless you're trying to steal all the fire, just give the person who was actually smart enough to think up the plan the props for doing so. I rarely charge for beats and all I ask is to credit me on the track listing, or even in the song with a shout-out. Can't be too hard right? Wrong. I've got shit on a few times too, and it sucks. Now they wonder why no one returns their call when the need another piece of my originality.
SLACKIN' FOR BEATS
I noticed over the past year or so it seems that people have been jacking our beats in the industry as well. I would call it a coincidence if it was one, but to me it's leaning toward not a coincidence. Sorry guys, you've been exposed. I listen to thousands of songs in a given month so it is really hard to get anything by me. Here's a few examples.
Vinyl's:
Don_Smog-Stalkin'
(original)
released in 2006
-One of my favorite tracks I made for this album. Much better concept even though the choruses are very similar.
Theirs:
Styles_P.-Got_a_Problem
(jacked?)
released in 2010
-Produced by Scram Jones. My boy actually told me a story about how he had to hound Scram for $20 dollars. Take the easy way out I guess. Maybe he did jack my shit. It's ok though cause I was the asshole that ripped and released Scram_Jones-Shady_380_Lady vinyl to the mp3 scene years ago. I guess we're even, haha. I was shocked and surprised because I truly am a fan of the D-block boys. Just wish they had got at
me
for the beat instead. I could've added lazers and extended the breakdown too. The only good thing about this is that it gave me a chance to hear what one my favorite artists would sound like over one of my beats. Glass is half full, right? Wrong bitch. My glass is always ready for a refill.
Here's another one.
Malk's:
Big_Malk-Diabolical_Sound-f._Animal_Cracker
(original)
released in 2009
-Nice track, good concept, great hook.
Theirs:
Styles P.-Jake's_Story
(jacked?)
released in 2010
-Produced by Devine, just because your looping it different and adding explosions don't mean it isn't a jacked idea, or idea for a track. Remember where it was done first, that's all.
I just hope for our sake these dudes
are
listening. Maybe we'll get to collabo in the future and actually get to put them on our own beats. I don't know, it could be a coincidence, but 2 tracks on the same album...,from the same city. Hmmmm. I hope that this is only happening because good music minds think alike. i can't hate on dudes if they are feeling my tracks enough to take 'em.
Did you just say, don't flatter yourself??? Fuck you. Get rid of the same old soundbanks that you and everybody's granmama has and sample something original there, loserguy.
"Turn it up yo... turn it up. This is it!"
-KRS One
I couldn't help but to dig up my favorite joint off the Nottz album. I actually have had this made for some time now as an interlude beat on something, or one of my releases. Who knows where it is, if I find it in my travels I will post it. I have some Nottz vinyl that he did w. back in the day with various artists and if I ever find it in my records, I will surely share it with all of you.
SONG:
Nottz-A_Dream_Come_True
(best song on the album in my opinion, the Jay-Z hook is classic)
SAMPLE:
Eddie_Kendricks-Can_I
(the original is much slower)
..and don't try to take credit and act like you dug this up. damn.
we don't need you losing focus just to get a little props too now, ok?

SONY
is always on that other ish.
CHECK THE ROLLY
Sony Rolly MP3 from VideoCobra on Vimeo.
...guess it never did that well.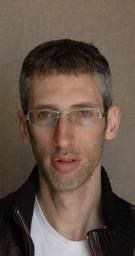 Stretch and Bobbito recently did their 20th anniversary/reunion show on KCR.
It was mildly disheartening to see the senescent B-boy panorama that accompanied the Stretch and Bob 20th reunion show. The photo captures radio days like an athletic reunion, where uniforms fit too tight and guts lose versus gravity. More ideal is a vintage image of what the Source once called The Greatest Hip Hop Show of All-Time (OF ALL-TIME). The end result of two dudes and a Columbia radio station transmitter, at the serendipitous crossroads between rap's rise to the penthouse, and its concurrent yearning for basement rawness. The show starts with none other than a flashback freestyle featuring none other than Big L and a young Sean Carter. Billed as one of the Originators, Jay is halfway between his Kane and Kool G last fast rap worship and the post-Illmatic flow — pretending like "In My Lifetime" made noise out of the Tri-State area.
With several notable exceptions, few were concerned with the after-shocks away from the epicenter. There was too much damage and distortion reverberating within the Five Boroughs. Stretch and Bob had the greatest radio show of their time because of the usual reasons: taste, humor, aversion to morning show gimmickry and terrestrial radio sycophancy. But they also had the luxury of four straight hours to play whatever the fuck they wanted, with the possibility of drop-ins from Wu-Tang, DITC, or Boot Camp. With corporate monopolies crossed with largely unctuous Internet taste-making, we'll probably never get another show like this.
Now everyone with a cable connection has access to the right (or wrong) hundred blogs. Plenty of radio shows remain as excellent sub-cultural curators — most notably at the BBC and Internet-only bastions like Dublab. But a significant portion of Stretch and Bobbito's importance stemmed from the issue of scarcity deftly addressed in Mark Richardson's Pitchfork essay. For a West Coast rap junkie, getting the fix from one of those tapes was a minor miracle. It infused the music with a value and mystery that's impossible today, unless you're one of those people who genuinely cares about music unearthed from African cell phones (read: live in Williamsburg). Their power was partially derived from how they captured an ascendant movement, but also from the idea that unless you tracked down a tape, the moment was permanently confined to second-hand descriptions. More often, it was a myth you could never fully access. Your imagination was forced to run wild.
The Internet has allowed most of the programs to be a Megaupload file away. But that wonder has permanently scarred supply and demand ratios. With Squeeze Radio shutting up shop — another victim of a woeful year for those once hypnotized by the boom-bap — Stretch and Bob reunited once more to drop bombs, knowledge, and the answers to a thousand trivia questions. Sit down man and listen up.
Steady fuckin yo couch...
See ya soon son.