IN STORES NOW!!!!!!!

the personal pick.

The new Ugly Duckling cd. If you are a fan of underground hip-hop, funky breaks, and The Beastie Boys you're sure to love this album. Residing out of the bay area of California, these emcees are a perfect example of what hip hop needs nowadayz. VARIETY! Be Sure to cop thier early releases as well,
Fresh Mode
and
Journey To Anywhere.

El Da Sensei is also back again with another bangin' record. Production is tight and I feel like giving this cat some love. It's a rarity, but well deserved. I'm glad that people are still down to jack records n shit that no one else has. You go El!!!!!!
DOWN TO THE GRIND
...
There hasn't been much going on in bloggerworld. ...but you can be sure that we have plenty to talk about.
Since we last spoke many, many, many ill tings been happenin'. Origin Ill is about to drop a plethora of new music. All which include the production from your favorite team.
The Leak Disc
This is a mixtape/compilation of joints that have been previously unreleased and unheard except by the creators themselves. Some of this shit I've never even heard before, Jack's never heard, and even Katz. This autta be good. The original leak disc was really some crazy shit. Lates nights at the castle in Oneonta during my college years. Some of the originals will be remastered and mixed into this as well. The price will be the same as always. Support indie music and always get your money's worth. Shunff Said.
Who Want's More??????????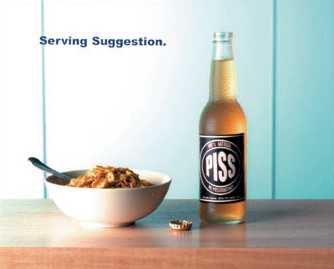 The Jack N. Vinyl project is underway with 6-8 of the instrumentals complete. This in no way is a follow-up to the SMOG project. As you should know by now...there is really no way to follow something like that. This is something totally new. We still could care less if you want to comment on it, because the music is and will be always for us. N Daswhatit's all about.
All Dirty Beats....All The Time!

Gone but not Forgotten Pt. 2
This is series two of the highly acclaimed time travel thru hip hop. This one will start at 1990 and go up to 06 and maybe even some '07 releases from the Origin Ill camp. Set to be released on Memorial Day Weekend, this cd will bring you to where no other cd has gone before. To the depths and back alleyways of the realness.
"CATS GOT GUNS THESE DAYS..."

This brings me to my next segment...Cats vs. Dogs. Which is better? Some will say cats because of the way that they can take care of themselves. (if so, then why the fuck we always gotta feed them and empty that rancid litterbox?) or because they don't have to be bathed as much, or maybe people just find a liking to small fuzzy things that always stay small. My mother has 3, and they don't really bother me, but that's because I don't chill there much anymore. It became three because she felt the need to save every last one that doesn't have a home. I'm convinced that if my brother and I weren't born she would live on a farm out in east bumfuck that had no animals, just cats. The issue I have with cats is that they don't seem to be as loyal as a dog. Dogs have a knack of learning and listening. They learn because most people will beat the piss out of them if they don't get off the new couch and stop shedding everywhere. I remember when I was a kid seeing my friend's father, who was a hunter at the time, throw the dog out a screen door because it pissed on the floor. (see photo above) Now if a cat pees on your floor I doubt you are going to toss it across the room. So cats really have it easy you see. I don't know if you know what it's like, but when a cat goes to the bathroom somewhere, it always goes back to the same spot. i.e. litterbox, outside, your carpet. As much as you scrub, mop, or sanitize, nothing will work. fucka cat. fro real. You want a dog. More loyal. More fun, and are always down to protect something. You think a cat is gonna do anything to stop some fools from gafflin' your shit? Nope. I'm trying to save you security fees every month here. Take my advice, a dog my eat more, may shit more and may try to get into eveything, but you can rely on one thing... it's a pet. A cat just hangs around and sheds everywhere. like i said. fucka cat. dat's nuffadat.
EYE CANDY.
Vida. Don't you love it.
...more blog fun sooner than you thought.